I'm in the pub with Tony. Everyone say, hello Tony.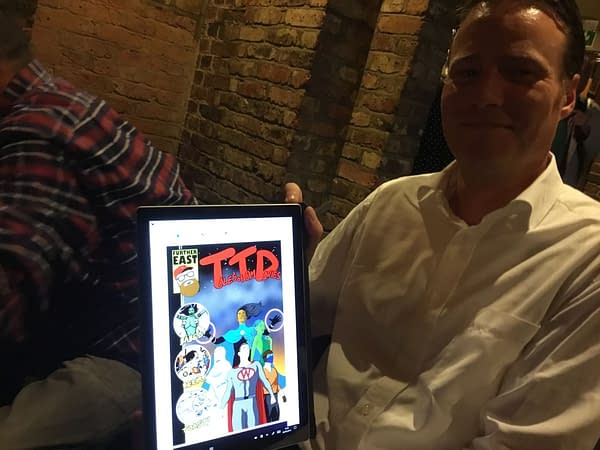 His friends have just discovered that he didn't win an Eagle Award but a National Comics Award, years ago. But that's by the by. I have discovered that he has a comic book up on ComiXology called TTD – or Tales Of Tom Davies. I haven't read it. But that doesn't mean you can't.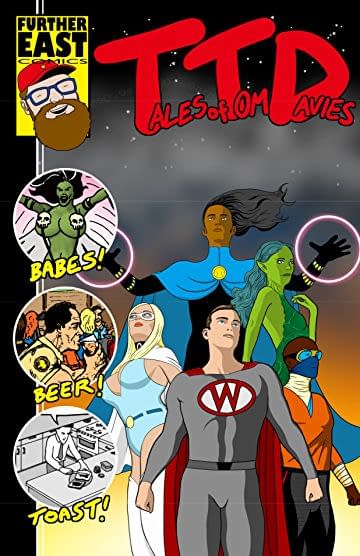 It's on ComiXology right here in the USA and here in the UK. Other territories, work it out yourself. I have no idea if it's good. It's a superhero/slice-of-life combo and people here seem to like it. Feel free to buy it, read it, and post comments below. Anything in the next four hours, and I'll get his response to it.
It's not under his own name, apparently. So this may be your only chance…
Tales of Tom Davies Issue 1.
First chapters of Secret Indentities, Bad Karma and The Last Horror Movie, alongside two short stories of horror and stupidness.
Issue one out now. Issue two will be on ComiXology imminently. Oh look, Kieron Gillen has just walked in and buying drinks.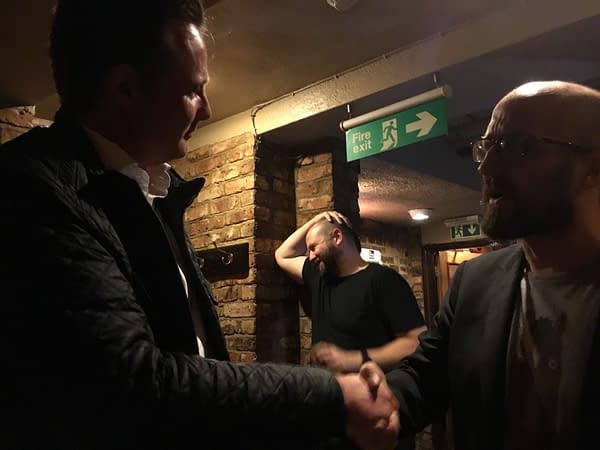 He says you should buy Tony's comic book too. Even though he hasn't read it. See if we can get it to sell as well as Die or Once & Future with that endorsement. Okay, I've bought it. At least he got one sale out of this.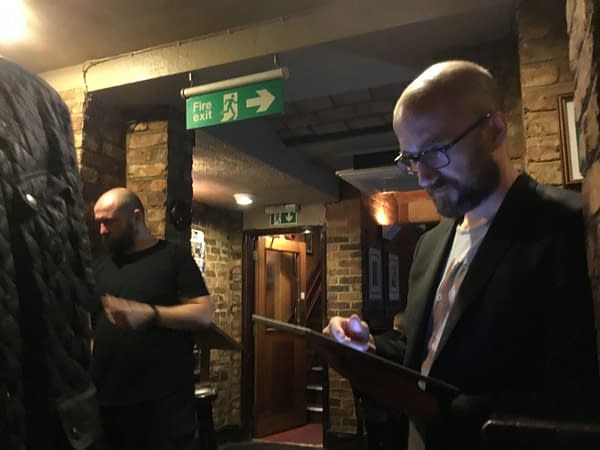 Oh look, Kieron's actually reading it now. So will I. Soon…
Enjoyed this article? Share it!