Reaction: Jean Grey Is NOT Resurrecting
By Joe Glass, Bleeding Cool's Senior Mutant Correspondent Which is to say, as much as there were probably many a fan hoping for the return of the adult Jean Grey to the Marvel Universe, now dead for around 12 years, ResurrXion's upcoming new Jean Grey solo series is in fact starring teen Jean. Which I think we all guessed when we learned the Teen Original 5 were hanging around in X-Men Blue.
As you may know, I'm not overall a fan of the Teen Original 5, but one thing about this does have my interest piqued, that's the sure: the Phoenix Force is returning to Earth.
Of course, the Phoenix Force hasn't been seen since Marvel event series Avengers vs. X-Men, where everyone just assumed that the Phoenix returning to Earth was BAD NEWS. And it seems that's kind of the case here.
As the PR for the book says Jean is "Determined to not succumb to the fate that befell her adult counterpart", which is a little odd, as technically her adult self never did 'succumb'. The Phoenix initially created a duplicate of Jean and put her in a handy little cocoon while she essentially lived her life, wherein, overcome by human emotions she went insane and became Dark Phoenix. The real Jean would eventually start manifesting Phoenix abilities though too. However, she was very much in control – until Magneto/Xorn/Xorn's brother or some such used an EMP to make her have a cosmic-stroke.
What? Who says the X-Men is convoluted?
Anyway, it would turn out that Jean was a White Phoenix, and the history of the Phoenix Force has seen it as a force of life itself, even using potential life-force as it's power source. Which, you know, isn't too great either.
However, it seems everyone gets fixated on that red costume and the consuming a planet of broccoli people. I mean, yeah, that's totally bad, but it was one time, guys, get over it.
At any rate, the book seems to be bringing the Phoenix in and really exploring other characters that have hosted the force and maybe exploring what it is, which always either turns out to be really interesting and awesome, or a complete disaster. So overall, I'm pretty intrigued to see how this one turns out.
Jean Grey comes out next Spring by Dennis Hopeless and Victor Ibanez.
Joe Glass is a Bleeding Cool contributor and comics creator. He is the writer and creator of LGBTQ comic series, The Pride, which is available on ComiXology and The Pride Store.
---
---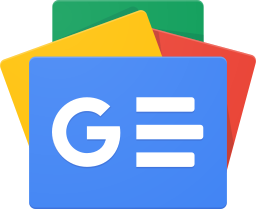 Stay up-to-date and support the site by following Bleeding Cool on Google News today!