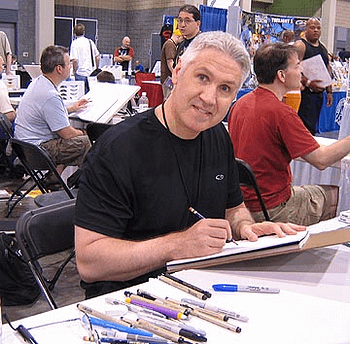 Tom Brevoort writes:
On August 12, 1996, beloved Marvel Executive Editor Mark Gruenwald passed away.

On August 12, 2007, beloved Marvel artist Mike Wieringo passed away.

Every year, we commemorate these two gentlemen on what is now known as "M-Day" (formerly "G-Day")

This year, we'd like the celebrate the spirit of generosity and cameraderie amongst the comic book community that both of these creators embodied by encouraging their friends and fans to make a donation to the Hero Initiative.

The Hero Initiative is a non-profit organization dedicated to helping out those members of the comic book creative community who have fallen on hard times financially. Assistance from the Hero Initiative has made a difference in the lives and situations of many great practitioners of our art.

This is something that we believe both Mark and Mike would be behind.
The donation page can be found here.
The Hero Initiative coming to the aid of Lobo co-creator Roger Slifer after he was struck by a hit-and-run driver is just the most recent example of the kind of work that they do.
Enjoyed this article? Share it!