Adult Swim Adds Surreal Comedy 'The Shivering Truth', Fantasy Satire 'Tigtone'
Adult Swim is adding two new original animated comedy projects to their twistedly original programming slate: Vernon Chatman's surreal stop-motion series The Shivering Truth; and Andrew Koehler and Benjamin Martin's medieval fantasy series Tigtone. Although dramatically different series on just about every front, you can see from the series' synopses below that both projects clearly fit the network's mold:
The Shivering Truth:
Created and written by Vernon Chatman, The Shivering Truth is a delicately crafted, surreal anthology comedy, a miniature propulsive omnibus clusterbomb of painfully riotous daymares, all dripping with the orange goo of dream logic. It is a series of loosely-linked emotional parables about stories within tales that crawled out of the deepest caverns of your unconscious mind and became lovingly animated in breath-slapping stop motion — in other words, it is the TRUTH.
Currently in production through animation studio Shadow Machine and expected to premiere some time in late 2018, The Shivering Truth is directed by Chatman and Cat Solen. PFFR (Neon Joe, Werewolf Hunter, Xavier: Renegade Angel) will executive produce the series with Solen.
Tigtone:
Adult Swim goes medieval with Tigtone, a new quarter-hour animated series created by Andrew Koehler and Benjamin Martin. Tigtone is the saga of a quest-addicted hero (Tigtone) who slashes his way through a satirical fantasy universe with melodramatic ferocity and a complete disregard for the collateral damage he inflicts along the way. The series both celebrates and subverts tropes of the fantasy genre, role playing games, video games, and films.
Set to premiere on Adult Swim some time in 2019, Koehler and Martin will executive produce Tigtone with Workaholics' Blake Anderson. Titmouse will be wielding its highly rendered, hand-painted fantasy art, motion capture performance, 2D animation, and pseudo-3D visual effects as the animation studio charged with bringing the satirical fantasy universe to life.
---
---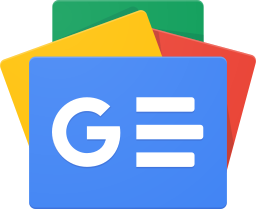 Stay up-to-date and support the site by following Bleeding Cool on Google News today!