Advance Review: You'll Know And Love The Aggressively Nostalgic Oh, Killstrike Coming May 20th is the overtly humorous, openly touted "tongue in cheek" series Oh, Killstrike, from Boom! Studios, written by Max Bemis, with art by Logan Faerber, colors by Juan Manuel Tumurus, letters by Jim Campbell, and some pretty cool incentive covers by Frazer Irving and Kris Anka. There seem to be almost as many levels and types of humor in the world as one might be able to imaginatively label, and while Oh, Killstrike is very funny, it's the kind of funny that kind of strikes at your bones. Perhaps it's because you're being caught up in the tides of memory and critiquing yourself as a reader. Multiple layers of remembered experience hit you at once.
Oh, Killstrike is designed to tap into our experience of the uber-violent 1990's comic book hero. For me, that means The Punisher, though it might strike others differently. Ironically for me, I was just talking about Punisher with one of my siblings this week because Funko POP Vinyls have made him into a rather charming, angry little toy in snow white boots and I have to say, he's somewhat dashing. "Isn't violence cute", we joked, aware of the strange contrast.
Yeah, it's hilarious. Only critiquing the comics violence in the 90's does have its humorous elements. Depending on your age, if you were a middle schooler or teen consuming these comics at the time, it all made perfect sense. We wanted explosive energy. It was almost like we needed some exaggerated form of opposition running around to help channel our monstrously unwieldy emotional lives. In that light, Frank Castle did look beautiful. Bemis and Faerber bring us a different kind of truth, though, that the kids who loved the extreme violence of a misunderstood anti-hero or perhaps a villain turned ambivalent or good, are changed. They stand in self-judgement, or at least self-forgiveness as they move on. They forgive but don't forget. Protagonist Jared is facing a major change of life in becoming a father. He manages to bring his comic book anti-hero idol into his world, as one does, and has to become pointedly aware of the danger of this kind of explosive violence and machismo. Regressing into his former violence-worshiping self just isn't an option, we hope. The artwork on Oh, Killstrike is simply delightful, parodic almost on the level of political cartooning. It's officially off the wall and unpredictable in its choices, taking exaggeration to a level of effect that only increases the visual message far beyond the use of words in the comic. The story's only just getting started in Issue #1 but it's set to go just as far as it needs to go through the rapid-fire humor and energy of its opening volley.
This is a series to look forward to–a kind of therapeutic, sharp-witted look at our heroes and our personal growth as comics fans.
Oh, Killstrike #1 arrives May 20th and is currently listed in Previews World with item code: MAR151035. It reaches FOC today, April 27th.
---
---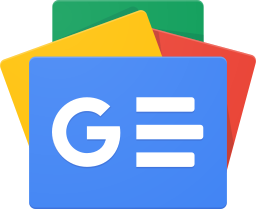 Stay up-to-date and support the site by following Bleeding Cool on Google News today!