Adventure Time Team Talk Top Episodes Before 'The Ultimate Adventure'
While the Pendleton Ward-created Adventure Time may be set to end its run after eight years and 10 seasons on September 3rd, Finn, Jake, Princess Bubblegum and the rest of the gang aren't going out quietly. Cartoon Network's influential animated series has saved the epic 'The Ultimate Adventure' for last; as we can see from the official series finale below, our heroes aren't going into that "good night" quietly:
"Time and time again, the land of Ooo has called upon one heroic duo to save its bacon. But this time, Finn and Jake will face the ultimate adventure."
To honor the occasion, Ward and the Adventure Time team have compiled an admittedly random and incomplete list of of their 10 favorite (and 4 honorbale mention) episodes, offered in a not-set-in-stone order. Out of respect to the good folks over at EW and all of their hard work, we're presenting five examples from the list (without their ranking) as well as their thoughts on why the episode made the list.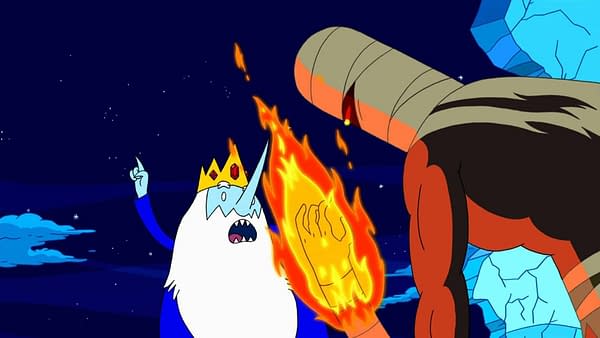 Adventure Time s03e04 'Hitman'
"Pen thought we should include this one because the phrase "someone got hit in the boingloings" made him laugh a lot. This episode includes the first mention of Meat Man, a character who was never seen during the series. There was some debate about whether he should ever be shown, but in the end, we opted to leave Meat Man mysterious."
Adventure Time s05e20 'Shh!'
"A mostly silent episode that we talked about for a long time. It was also the first time we worked with storyboard artist Graham Falk who, quite fittingly, is also the creator of the series Untalkative Bunny."
Adventure Time s06e20 'Jake the Brick'
"Jake narrates the struggles of a rabbit in an Emmy-winning episode written by head of story Kent Osborne. As Jake, John DiMaggio did some wonderful nature documentary style narration."
Adventure Time s05e39 'We Fixed a Truck'
"Where else would you see an explanation of internal combustion engines delivered by a banana humanoid, an Art Bell type late-night radio show, Reptilians, and a great Al Yankovic song written by storyboard artist Andy Ristaino. Staff writer Jack Pendarvis' father served as a mechanical advisor. Coincidentally, the episode first aired on his birthday."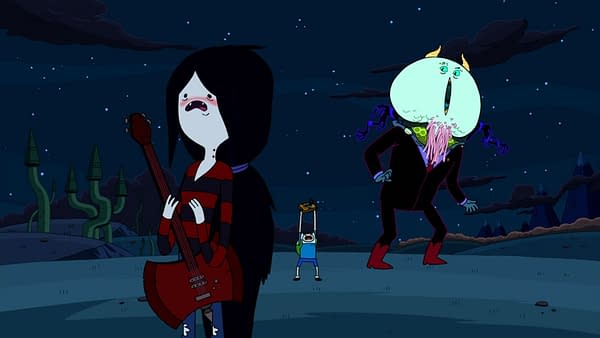 Adventure Time s02e01 'It Came from the Nightosphere / Adventure Time s03e10 'What Was Missing'
"These episodes both involve plumbing different emotional depths to Marceline the Vampire Queen and the soul-crushing songwriting of the inimitable Rebecca Sugar."