Posted in: Recent Updates | Tagged:
---
Alan Moore Legally Threatened By Warner Over League…
In an interview with British fanzine Mustard, we learn that Alan Moore has received legal threats over the rewritten lyrics to The Threepenny Opera that appeared in League of Extraordinary Gentlemen: Century
We did have a contretemps with the owners of Brecht and Weill's music despite the fact that all the words are different and, y'know, you can't actually hear music in a comic. However, it turns out that the owners of Brecht and Weill's music are a little known company called Warner Chappell of New York. So, yes, it's my old publishers. They were giving us a little bit of stick and we'll probably have to settle. After all, they're Warner Bros and they've got tons of money. However, there is some possibility of a record to accompany the finished book.
Warner Chappell are now a separate company from Warner Bros, but it did feel like same-old, same-old…
Moore also talks about the future of his fanzine Logic Dodgem, writing on the practicalities of anarchism and how it could work,that Kevin O'Neill's contribution (below) "looks like it's something to do with sex, but I've no idea"…

That Alan's wife Melinda Gebbie has written about the failure of feminism, Graham Linehan is writing about Twitter "even though I'm not such a fan of Twitter, indeed, barely know what it is", that Alan Moore is drawing his first underground comic for about 25 years (below), "I always wanted to be an underground cartoonist, y'know – I just got sidetracked"…

Alan is also writing about the history of the fanzine back to the 1200s, has recorded a track for the accompanying CD Nation of Saints, "we kick off the album, because I'm the boss and can indulge myself as much as I want" and… oh lots more.
Alan Moore explains the origins of the project in a Northampton council/police-backed youth magazine OVR2U (below) that he contributed to, but wished he could address the real poverty issues of the area. He was invited to write a piece but it was turned down by council figures, as it was critical of the council. So he hired Lucy, one of the magazine organisers, to help create Dodgem Logic. Moore also confirms he is a couple of pages away from finishing Century, planning to move back on to his novel Jerusalem and his and Steve Moore's The Bumper Book Of Magic…
Issue 1 of Dodgem Logic will be published in Northampton next month and will be distributed in comic shops through December with Top Shelf and Knockabout.
---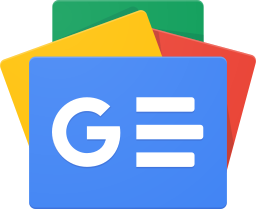 Stay up-to-date and support the site by following Bleeding Cool on Google News today!