Belgrade's Pride In Its Superheroes – Here They Come To Save The Gay (UPDATED)
This Sunday, Serbian capital Belgrade is host to Gay Pride March.
Belgrade far right groups have plastered the city with posters that say, in a slightly aggressive fashion, "We're waiting for you." And in a slightly more aggressive fashion, "Who wants it up the ass, will get it in the balls".
The last Gay Pride march in 2001 ended in violence as these groups first disrupted the march, then proceeded to beat up participants. Amid this kind of atmosphere, quotes have come from the Orthodox church calling the event a "parade of shame" and the acting archbishop has stated "gay and lesbian love leads to death and suicide" before adding that the church could not condone violence haven't helped, leading politicians Mladen Obradovic to say ""Everyone knows what will happen if they go ahead with that parade of shame, and the responsibility for that will be of those who organized it", Dragan Markovito quoted as saying "Serbia needs no gay parade. It will destroy all family and moral values" and the Belgrade mayor trying to straddle some fictitious line saying "I do not agree, nor do I understand this need to show someone's sexual orientation, but I believe that everyone has a right to make their stance in line with all the rules in the city and the state."
But it seems that Serbian extremists and football supporters are flooding in from across Serbis and Serbian parts of Bosnia to Belgrade this weekend to make their voices and probably steel toed boots known.
However the Belgrade graffiti community haven't taken well to what they see as their walls being appropriated by far right violent groups and have responded in kind. Using comic book superheroes such as Batman and Superman, to create stencils, they plan on answering every poster in Belgrade. The phrases below translate as "You're waiting for me/us?" and in Superman's case "I'm here"
Inspiration comes in many shades…
UPDATE: Sadly, organisers have cancelled the march after authorities said they couldn't promise to protect the participants from violent attacks.
---
---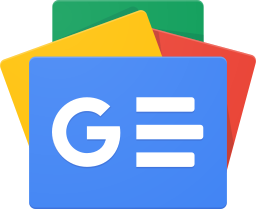 Stay up-to-date and support the site by following Bleeding Cool on Google News today!