 Last year, Back To The Future screenwriter Bob Gale confirmed that Biff Tannen's portrayal in the second movie was based on Donald Trump.
That's no more true than in today's Back To The Future comic from IDW, in which we get the town transformed into Tannenville, complete with a Tannenville Mall with a big Trump-like T….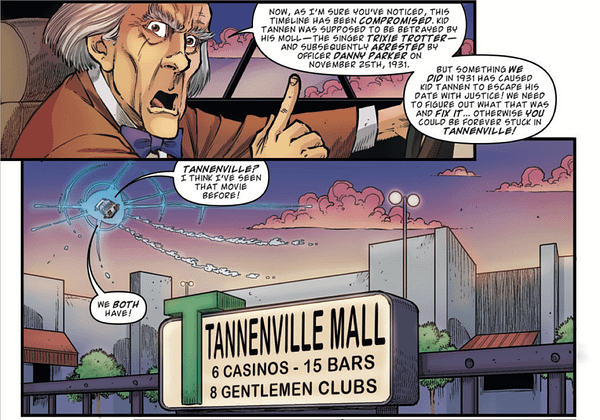 Of course, that's also A Wonderful Life…
Enjoyed this article? Share it!