Charmed Season 1, Episode 3 'Sweet Tooth': A Fun Halloween Run (REVIEW)
Welcome to Bleeding Cool's weekly review of CW's Charmed, as we take a look at the Halloween-themed third episode of Jane the Virgin creator-showrunner Jennie Snyder Urman's reboot of the popular series, 'Sweet Tooth.'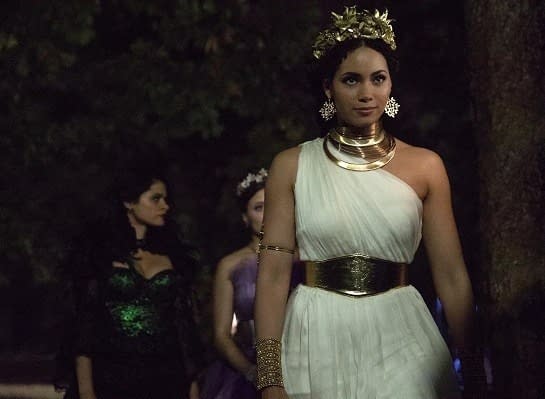 Now that "The Charmed Ones" Macy (Madeleine Mantock), Mel (Melonie Diaz), Maggie (Sarah Jeffery) have learned to trust(-ish) their whitelighter Harry (Rupert Evans), it's time for The Vera Sisters to learn how to use their powers – individually and to harness the "Power of Three." But things get a little complicated when Mel tries to "speed up" their schooling to capture a demon, and Macy investigates a death at her lab. Meanwhile, Maggie tries to balance her personal life with her "Hogwarts home schooling" – and did we mention it's Halloween?
So check out our review of 'Sweet Tooth' to see why this was a fun Halloween episode that actually surprised and us and gave us the feels…
Spoiler Warning: I'll be covering some themes and takeaways involving major and minor plot points from the episode, so just keep that in mind. Definitely not looking for pitchforks and torches outside my apartment.
Charmed s01e03 'Sweet Tooth': HALLOWEEN PARTY TIME — With the instruction of Harry (Rupert Evans), the sisters are put through witch lessons, so they are able to properly practice their magic. However, when Macy (Madeleine Mantock) learns of a mysterious death in her lab from Galvin (Ser'Darius Blain), she informs her sisters and together, they devise a plan to suss out the demon. Trying to speed the plan along, Mel (Melonie Diaz) uses her magic irresponsibly leaving Harry no choice but to constrain her, which creates tension between them. Meanwhile, Maggie (Sarah Jeffery) continues to struggle at balancing her two worlds – her sorority one and her witch one – especially after she volunteers to throw a Halloween party at her house. Ellen Tamaki and Nick Hargrove also star. Michael Allowitz directed the episode written by Joey Falco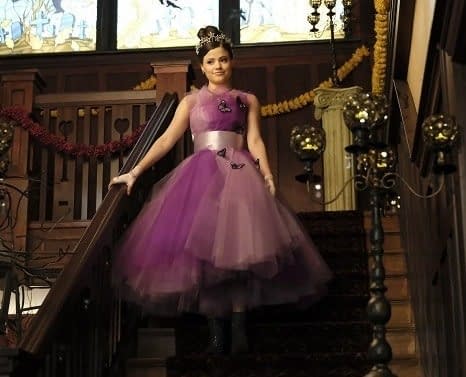 https://youtu.be/nsmc3qugrf4
Charmed s01e04 'Exorcise Your Demons': STRONGER THAN YOU KNOW — While waiting for The Elders to arrive, the sister's patience is growing thin as they keep a watchful eye on their new charge. Once one of The Elders, Charity (guest star Virginia Williams), appears, she gives specific instructions on how to handle the situation. Mel (Melonie Diaz) does not agree with the solution and enlists Maggie (Sarah Jeffery) and Macy's (Madeleine Mantock) and even Harry's (Rupert Evans) help, but it means going against The Elders. Meanwhile, Macy, Mel and Maggie are all starting to realize that juggling their two worlds is becoming more difficult. Ser'Darius Blain and Ellen Tamaki also star. Melanie Mayron directed the episode written by Marcos Luevanos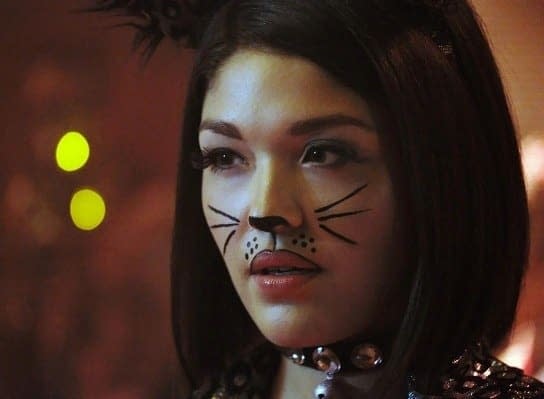 Here's a look back at Bleeding Cool's reviews of the season's first two episodes: