Chilling Adventures of Sabrina: Netflix Offers Official First Looks at Sabrina, Aunts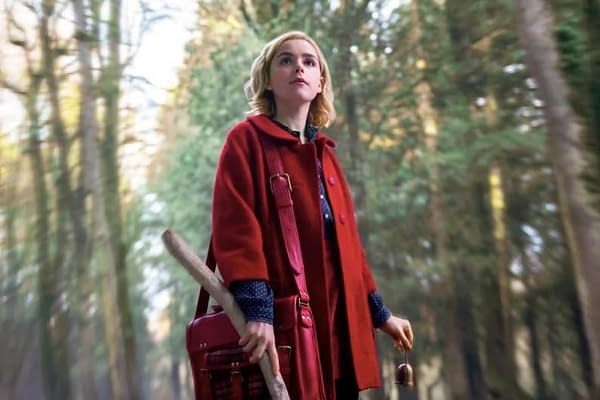 As "teaser/trailer watch" continues ahead of its October premiere, Netflix has released our first official images from the upcoming supernatural horror series Chilling Adventures of Sabrina. From what we can see from the images (above and below, released exclusively to EW and then released through the series' Twitter account) the Kiernan Shipka-led series fully embraces its witchcraft roots — no laugh tracks, "wacky, madcap screw-ups" or "More You Know" moments here (especially when you're rocking robes like this guy):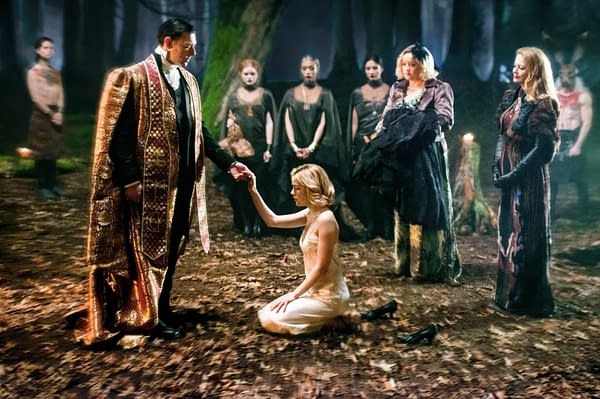 Earlier this summer at the Television Critics Association (TCA) press event, Netflix formally announced Chilling Adventures of Sabrina would premiere on the streaming service on October 26th. Riverdale's Roberto Aguirre-Sacasa penned the script and serves as executive producer alongside Riverdale collaborators Greg Berlanti, Sarah Schechter, Archie Comics CEO Jon Goldwater and Lee Toland Krieger.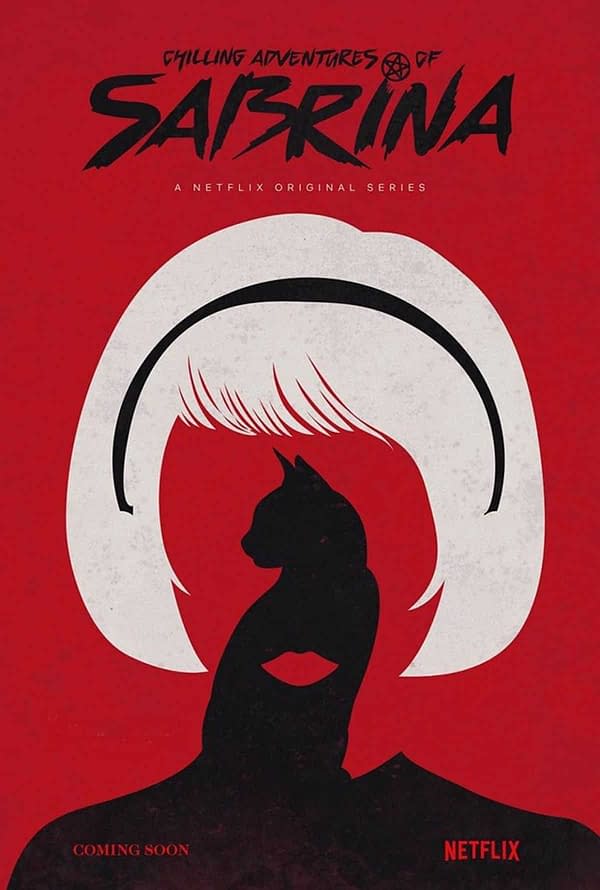 The Chilling Adventures of Sabrina imagines the origin and adventures of Sabrina the Teenage Witch as a dark coming-of-age story that traffics in horror, the occult and, of course, witchcraft. Tonally in the vein of Rosemary's Baby and The Exorcist, this adaptation finds Sabrina wrestling to reconcile her dual nature — half-witch, half-mortal — while standing against the evil forces that threaten her, her family and the daylight world humans inhabit.

Kiernan Shipka, Ross Lynch, Jaz Sinclair, Michelle Gomez, Chance Perdomo, Lucy Davis, Miranda Otto, Richard Coyle, Bronson Pinchot, Tati Gabrielle, Abigail Cowen, Adeline Rudolph, and Justin Dobies star in the upcoming Netflix series.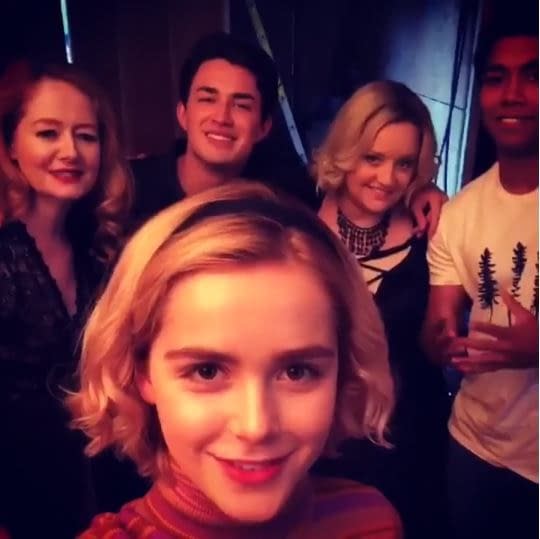 Billed as a spinoff of The CW's popular reimagining of the Archie universe Riverdale (though what connection if any the two series may have has yet to be determined), Chilling Adventures of Sabrina focuses on the occult origins of the teenage witch. Sabrina's dark coming-of-age story has her confronting horror, the occult, and witchcraft, and sees Sabrina struggle to reconcile her dual nature of being half-witch and half-mortal while trying to protect her family – and the world – from the forces of evil.
With a pilot script ('October Country') written by Aguirre-Sacasa and Arrow's Berlanti serving as executive producer, the series received a straight-to-series order from Netflix. The streaming service secured the deal with a minimum commitment for 20 episodes over two seasons.