ComICA – 'Dark We Were And Golden Eyed' Panel Report
And so they gathered.
Mike Lake, co-founder of Forbidden Planet and Titan Distributors, and early UK shop manager Derek Stokes, of Dark They Were And Golden Eyed, the first UK comic store, and Phil Clarke, who organised the first British comics convention in 1968 in Birmingham.
Mike had a number of documents and pages on display, from a list of attendees to those first conventions, including the likes of Nick Landau (other co-founder of FP and Titan), Alan Moore and Paul Neary, with photos from that first convention featuring cosplay by Phil Clarke and Nick Landau dressed as Captain Marvel and Captain Cold.
And there's the bill… Phil Clarke is 18, running the first comics convention in 1968, risking £111 to hire the hotel for the show. At a time when comics cost pennies. Damn, that was dedication. This convention brought together a number of people who had communicated through small press ads and met together, and saw the like of Steve Moore, Mike, Bram, Phil, Jim Baike and many others meet up and form the basis of British comic book fandom and the spine of the to-this-day British comic book market and industry.
We learnt just how some of those early dealers got American comics coming into Britain – the story about them being used as ballast for ships was true, but there were more details. That the bundles of comics, indeed books, magazines, that would have b een pulped but used for ballast, were to be destroyed on arrival, but were "found" by dealers. At the time Britain had import restrictions to force British people to buy home-produced product to protect the value of the pound sterling after the war. Ballast was one way round it. Another was to befriend American soldiers on US air bases, who would get comics, books and records sent over, and soon found a willing audience happy to take them away once they'd been finished with. And another chap managed to smuggle them in from Scandinavia.
We saw the earliest of fanzines, with cover art by Paul Neary, as panellists wondered where the Heroes Unlimited fanzine creator Tony Roach from Ireland had got to these days – and the revelation that dealer Bob Jefferson did not run away from any debts to Thailand but it was a handy story to tell, and he stayed at home and most recently had a stall selling bits and pieces in Donnington and may well run a pub in Derbyshire. Rob King of the Science fiction bookshop in edinburgh, who published the Near Myths comica magazine featuring early Bryan Talbot and Grant Morrison did do a runner, leaving his landlord to break in and pulp the copies of Near Myuths he'd left behind…
We discovered that Dave Gibbons, a trained architect, surveyed Derek's Dark They Were And Golden Eyed store on Berwick Street and was paid in comics, before designing the still-standing staircase to the shop basement – previously a butcher for two hundred years, so they had to chisel the centuries-old blood off the walls.
And Frank Dobson, who created Fantasy Advertiser that would one day grow into Comics International, was an electrician, who worked on the wiring for Dark They Were And Golden Eyed… also in return for comics.
We learnt that the store's lease was owned by the Salvation Army, a Christian group that had dedicated itself to buying leases in Soho, London, to prevent the spread of pornographic shops, and so Derek had to persuade them that he was selling children's comics and Victorian fiction.
We saw covers of Brian Bolland's home made comics, The Insect League, his fanzine covers that followed, and the adverts for Dark They Were And Golden Eyed, and one of Bryan Talbot's too. We learnt the details of one other famous dealer/publisher, Dave Briton, who has a front as a locksmiths as a cover for a pornography business which funded his true love, comics and who, through Lord Horror and Savoy, served time for obscentity, not for his porn, but for his comics.
The ICA even had a comics art show in the late sixties, showing Jack Kirby New Gods artwork before many kn ew he had een left Marvel for DC.
The panel ended with memories of the 1972 convention in Waverley, attended by comedian Bob Monkhouse and Python Terry Gilliam, and was the time it clicked professionally for Brian Bolland. Around the time I was being born. And also the convention where Dez Skinn arrived with a trunk of US comics – that were promptly stolen. The thieves had arrived.
And on that point the panel concluded… due to restart at a future comICA from 1974 onwards. And as I walked to the front to grab my redcording device, I looked back to see other comic store owners, past and presnt, faces fromthe UKCACs and much of fomics fandom. you could have run a panel with the audience members as much as those on the platform. Qhich resulted in a stack of catching up and fervent conversations between all involved.
As well as working on an expansive documentary on early British comics culture, Mike Lake currently operates a mini-store out of Orbital Comics off Leicester Square, full of pop culture artifacts, and currently exhibiting a history of comics strips, with the earliest of Flash Gordon, the first comics crossover in history and early Little Nemo. Well worth a trip into town. And he'll be happy to share many memories of this place… ---
---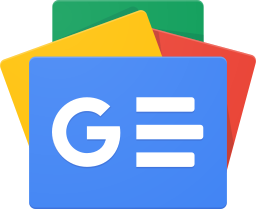 Stay up-to-date and support the site by following Bleeding Cool on Google News today!