The Complete Black Mask April Solicits – 12 Reasons To Die Vol. 1, Pirouette Vol. 1, Mayday, Space Riders, We Can Never Go Home, Godkiller
This April, Black Mask Studios continue with their 2.0 range in development of new books as well as collecting trades of some of their initial raft of releases that turned heads and made a name for the new indie publisher.
Black Mask Studios' complete April solicits are:
12 REASONS TO DIE, Volume 1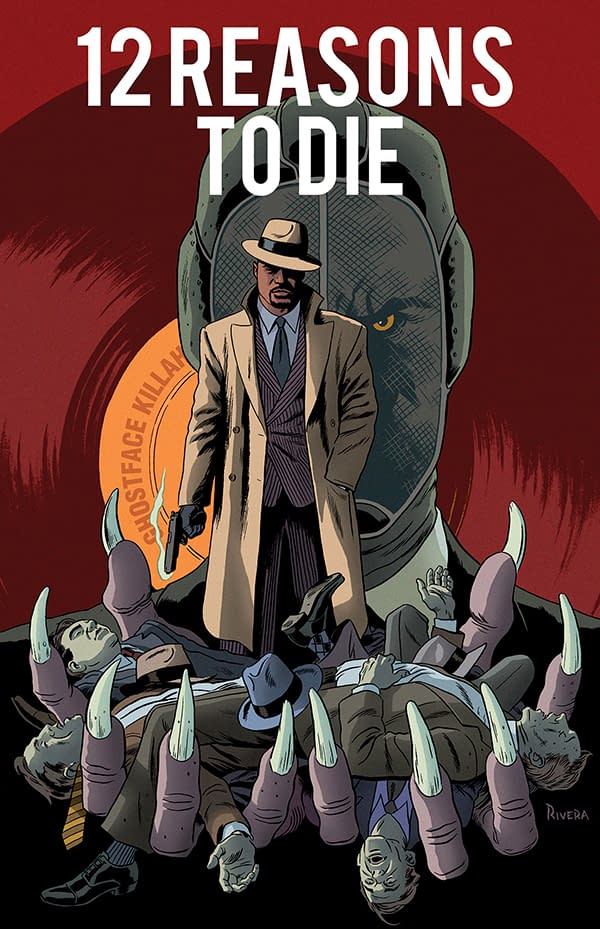 Diamond code: FEB151089
Writer: Ghostface Killah, RZA, Matthew Rosenberg, Patrick Kindlon
Artist: Nate Powell, Ryan Kelly, Tyler Crook, Riley Rossmo, Ron WImberly, Ben Templesmith, Jim Mahfood, Michael Walsh, Kyle Strahm, Garry Brown, Joelle Jones, Gus Storms, Toby Cypress, Johnny Ryan, Edwin Huang, Christopher Mitten, Juan Doe, Joe Infurnari, Russel Roehling, Johnnie Christmas, Tim Seeley
Cover: Paolo Rivera
SRP: $14.99
MR, Color, 160 pages
Description:
This horror-crime hybrid from the legendary Wu-Tang Clan's Ghostface Killah and RZA is the brutal story of a vengeful soul hunting the 12 most powerful crimelords in the world.

A reclusive, retired mob boss has hired a young record collector named Dan Migdal to track down 12 rare records… and ask no questions. As Migdal locates the albums, he discovers each one has its own unique and tragic story – when it was first played, one of the old mob bosses of the 12 DeLucas was mysteriously murdered in a ghastly fashion. First Migdal only hears whispers about The Ghostface Killah, but soon he pieces together the story of a young, black mafioso named Anthony Starks who rose to power as an unstoppable killing machine serving in the 12 DeLucas' criminal army… but something went wrong, Starks disappeared, and a murderous ghost began hunting down the bosses of the old crime family. Now, Migdal realizes he's working for the last surviving DeLuca and has inadvertently placed himself between The Ghostface Killah and ultimate vengeance.

Don't miss this modern classic of guns, sex, vinyl, and revenge.
MAYDAY #2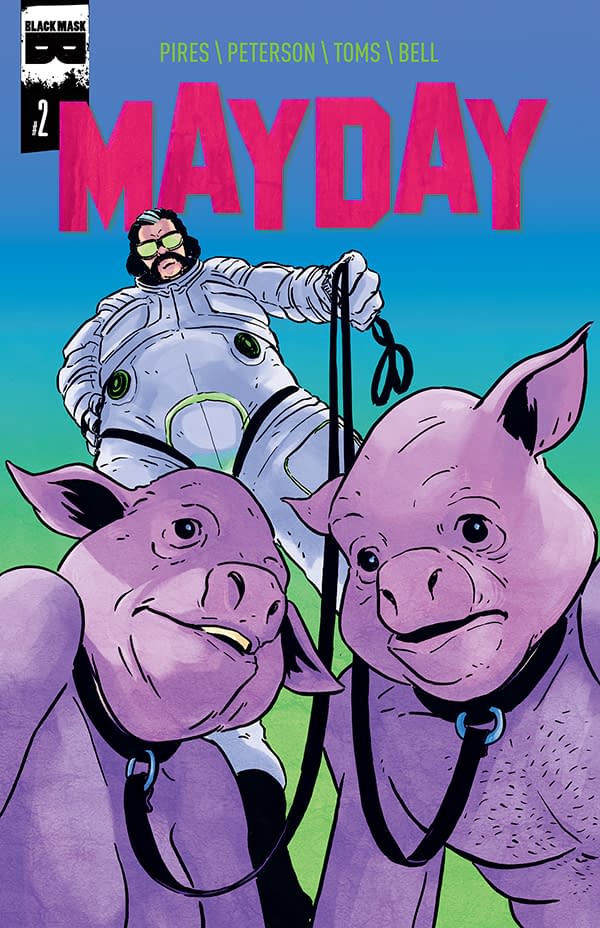 Diamond code: FEB151092
Writer: Curt Pires
Artist: Chris Peterson
Cover: Chris Peterson
SRP: $3.99
MR, Color, 32 pages, monthly
Description:
The body count is rising. Terrance and Kleio are the only ones who know about the cult's plot. But can they stop it? Do they want to? Also: A Party at the Coppola Mansion. The Origin of Daddy Long Legs.

All this and more in MAYDAY Issue Two: NAUGHTY AMERICA.
SPACE RIDERS #2
Diamond code: FEB151093
Writer: Fabian Rangel Jr.
Artist: Alexis Ziritt
Cover: Alexis Ziritt
SRP: $3.99
MR, Color, 32 pages, monthly
Description:
After the mind shattering events of VORTEX OF MADNESS, the SPACE RIDERS find themselves crash-landed on an unknown planet. They encounter an alien warrior tribe, as well as the beautiful and fierce DONA BARBARA. Also in this issue, our heroes find themselves in the presence of a SPACE GOD. Ride along as Capitan Peligro and his crew ESCAPE FROM THE HAUNTED PLANET!
WE CAN NEVER GO HOME #2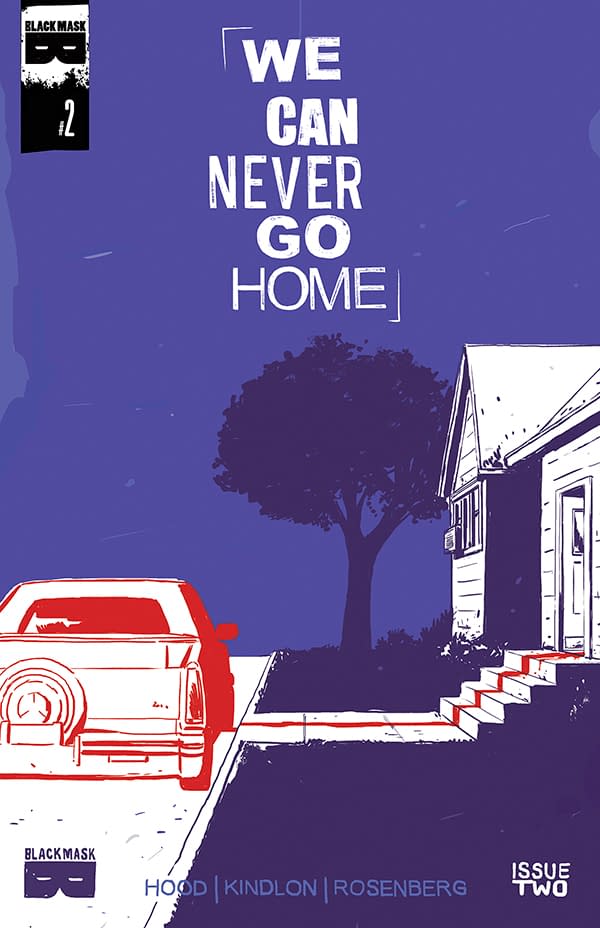 Diamond code: FEB151094
Writers: Matthew Rosenberg & Patrick Kindlon
Artist: Josh Hood
Covers: Michael Walsh
SRP: $3.99
MR, Color, 32 pages, monthly
Description:
Madison and Duncan decide to go on the run. But first they'll need money.

Their doomed adventure continues in the series that has been called Badlands meets Powers.
GODKILLER #5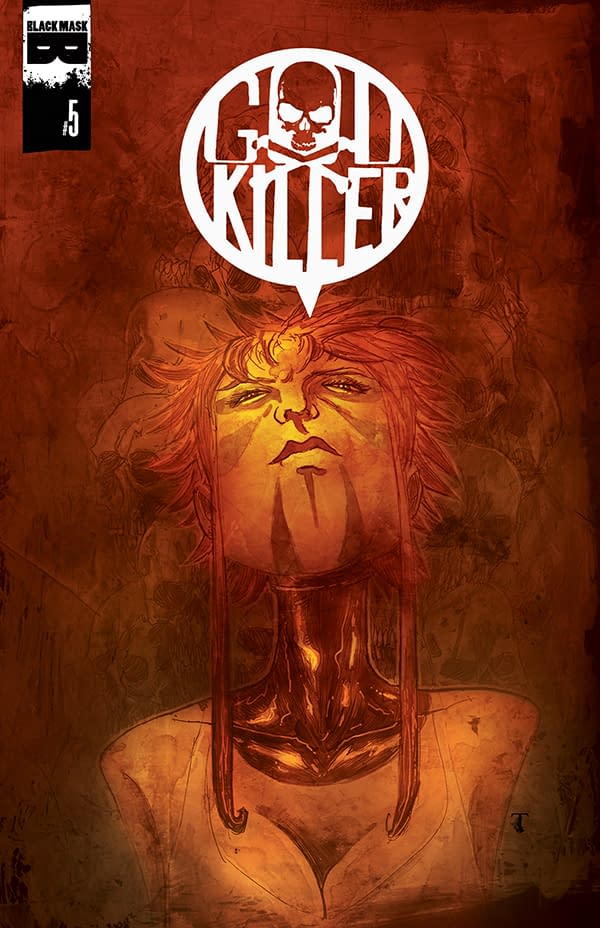 Diamond code: FEB151091
Writer: Matt Pizzolo
Artist: Anna Muckcracker Wieszczyk
Cover: Ben Templesmith
SRP: $3.99
MR, Color, 36 pages, monthly
Description:
Walls of barbed wire and vats of human flesh are the psychic visions that inspire our post-apocalyptic heroes to visit Guernica, a secret concentration camp built in early 21st century America during the height of the Silent War. As the Walk Among Us arc passes its halfway point, Tommy's quest to find a new heart for his dying sister in the wasteland of Outer City darkens, with mythic horrors threatening to derail and dismember the team.
PIROUETTE, Volume 1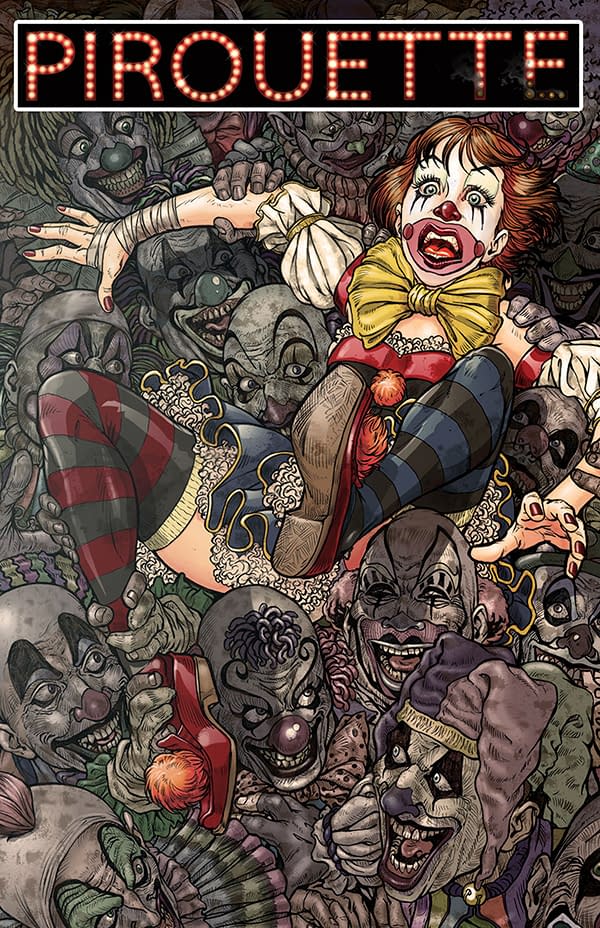 Diamond code: FEB151090
Writer: Mark L. Miller
Artist: Carlos Granda
SRP: $9.99
MR, Color, 112 pages
Description:
Raised from infancy by duplicitous clowns who entertain by day and menace by night, Pirouette dreams of washing the paint from her face and escaping to a better life far away from her cruel adoptive circus family… because when the spotlights dim and the crowd disperses, the clown princess' big-top dreams give way to a nightmarish world of monsters with painted smiles. Mark L. Miller spins Pirouette with authentic darkness and depth of character, while Carlos Granda's sweeping, exuberant line art evokes all the exotic charm and mysterious gloom of Pirouette's shadowy big top in this beloved, critically-acclaimed series.
About Black Mask Studios
Black Mask Studios is a publishing/production company that specializes in working with creators to create the most daring, smartest, riskiest comics around. Launched in 2013 by Brett Gurewitz (Bad Religion, Epitaph Records, ANTI- Records), Steve Niles (30 DAYS OF NIGHT), and Matt Pizzolo (Occupy Comics), the company's mandate is to support unique creators and expand their audiences. Black Mask's initial slate included the political, not-for-profit Occupy Comics (with Alan Moore, Charlie Adlard, Art Spiegelman, Molly Crabapple, and dozens more), the animal-rescuing vigilantes story Liberator, Adam Egypt Mortimer and Darick Robertson's transreal, cyberpunk adventure Ballistic, and the multi-platform gangster odyssey 12 Reasons To Die by Ghostface Killah and RZA. Black Mask recently announced its 2015 slate which features new works by Grant Morrison, Vanesa Del Rey, Michael Moreci, and Steve Niles.