The CW Declares October "Super Season", Heroes Attack Empty Subway in Teaser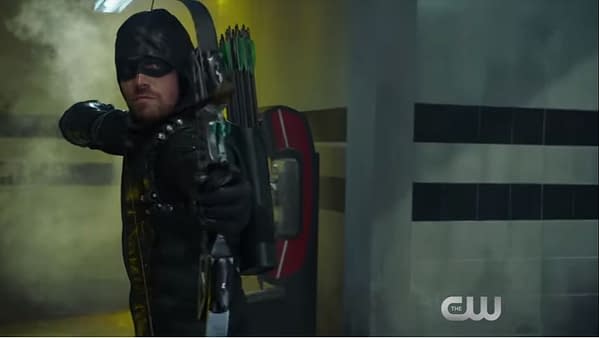 With a little more than a month to go before the network's army of DC Universe programs return, the CW is declaring October "Super Season" to celebrate new seasons of Black Lightning, The Flash, Arrow, Supergirl, and DC's Legends of Tomorrow. Interestingly enough — and you'll be able to see for yourselves in the sizzle teaser below — "celebration" is apparently defined as kicking the living hell out of a an abandoned subway station (hey, we all celebrate in our own ways, so no judgement here).
Seriously… what did that bike do to anyone, anyway? This is why we can't have nice things…
https://youtu.be/sQG_MoIWNsc
The CW's The Flash and Black Lightning return on Tuesday, October 9th, and Supergirl returns as part of the network's new Sunday night lineup (with Charmed). Arrow swings back into action on Monday, October 15th, while DC's Legends of Tomorrow takes to the air on Monday, October 22nd.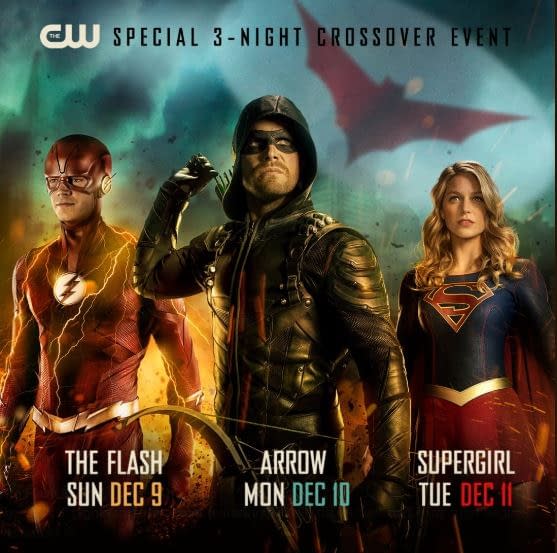 While The CW's annual DC/WBTV crossover event is still a few months away — as is the premiere of model-actress Ruby Rose as Kate Kane, aka Batwoman — at least now we know when it's taking place. This year's three-night crossover kicks off with The Flash on Sunday, December 9th at 8 p.m. ET, continuing through to Arrow on Monday, December 10th at 8 p.m. ET, and landing with Supergirl on Tuesday, December 11th at 8 p.m. ET.
https://youtu.be/mlj4dXPGnAE
Here's a special programming note to keep in mind for when the crossover hits: The Flash and Supergirl will be swapping timeslots. The Flash normally airs on Tuesdays and Supergirl on Sundays; Arrow will air in its regular Monday night timeslot.
https://youtu.be/AZ65JKBLoq8
Rose's Batwoman will be introduced during the crossover, with the network developing a pilot around the character for a potential stand-alone series. Caroline Dries (The Vampire Diaries) is set to pen the series, and executive produce alongside Greg Berlanti, Sarah Schechter, and Geoff Johns.
Here's The CW's official synopsis for the pilot, which if ordered to series would be the first television series focusing directly on an LGBT super-hero:
Armed with a passion for social justice and a flair for speaking her mind, Kate Kane soars onto the streets of Gotham as Batwoman, an out lesbian and highly trained street fighter primed to snuff out the failing city's criminal resurgence. But don't call her a hero yet. In a city desperate for a savior, Kate must overcome her own demons before embracing the call to be Gotham's symbol of hope.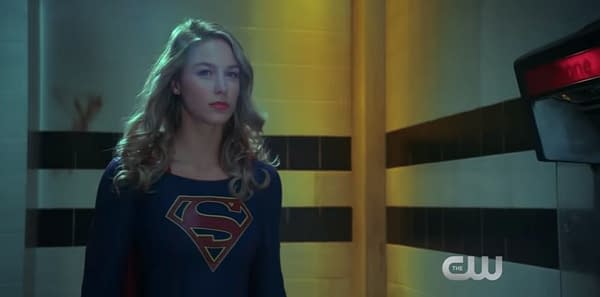 Though not officially part of this year's crossover, here's a look at what fans of Black Lightning and DC's Legends of Tomorrow can expect this season:
https://www.youtube.com/watch?v=ZWZm9fdnc6s
https://www.youtube.com/watch?v=VoSjI3N3_rA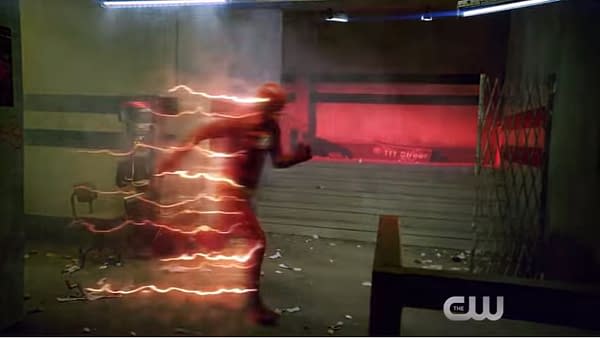 At this summer's Television Critics Association (TCA) press event, CW president Mark Pedowitz addressed the possibility of more DC Comics-based television series in the network's future:
"We have to see how Sunday works. If it does work out and there is support, I'm sure it's a conversation with our board. I know both parent Warner Bros. and CBS are very happy with The CW's business model. They allowed us to grow into a sixth night and hopefully a seventh. They're happy with how we're growing and I expect with the new ownership that that will continue."