Dark Horse Reveals 'The Impossible Will Happen' For The Mignolaverse This Summer, Plus August Covers
It's time for a tagline, and a sense of tie-in as all three main Mignolaverse titles hit a focal point, and a jumping on point for new readers this summer and leading into autumn. This tie-in tagline will address Hellboy in Hell, Abe Sapien, and also B.P.R.D., and the tagline is "The Impossible Will Happen".
The three titles have reached a similar point in what Dark Horse and the creative team have felt to be a very long time in coming, and for those who have been reading the titles for awhile, the sense of culmination to bigger and bigger tensions in the stories has been almost palpable.
But these are also specific jumping-on points for these ongoing titles, and those issues are: Hellboy in Hell #7, Abe Sapien #25, and B.P.R.D. #134.
Scott Allie explained in an exclusive quote for us:
Mike [Mignola's] known the big direction of the books for a long time, but details get filled in as we go along. Sometimes some ideas come up, and the first response—even between Mike, John [Arcudi], and me—is, Oh, that's impossible, we could never do that. Right now we're hitting a point in the story where those very things are happening.
Here are the posters including the three Mignolaverse covers that are part of the focal point: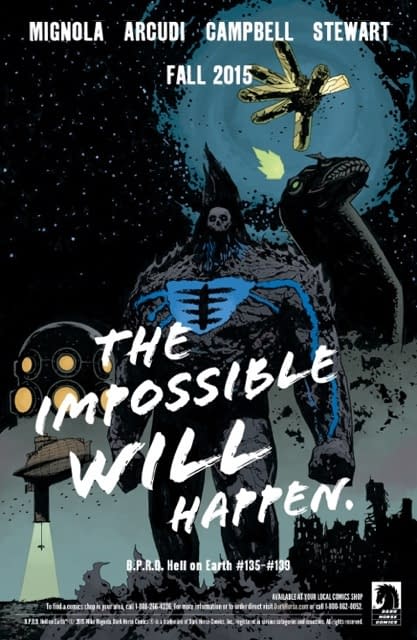 And here's an early look at the August covers for the Mignola-related titles, including Baltimore: The Cult of The Red King #4: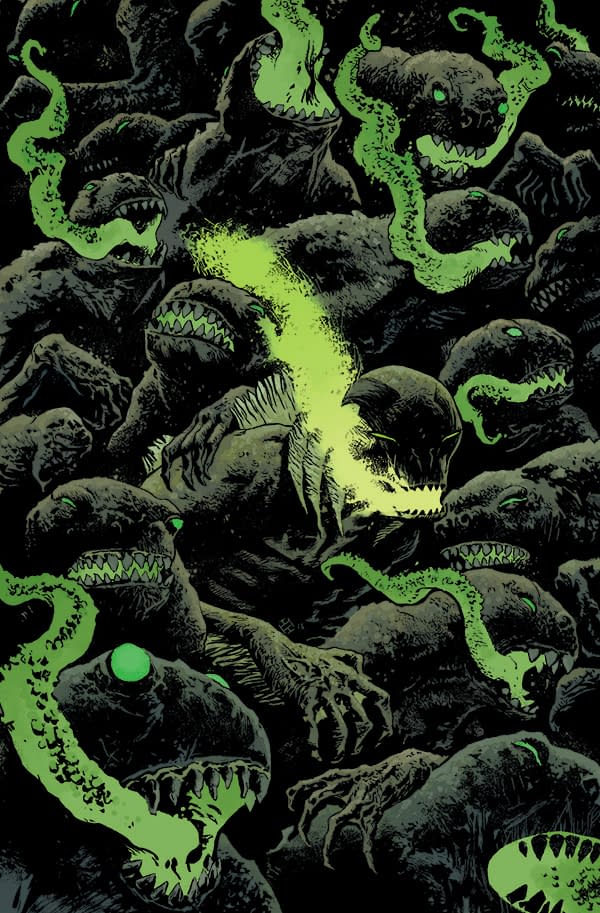 [Abe Sapien #25]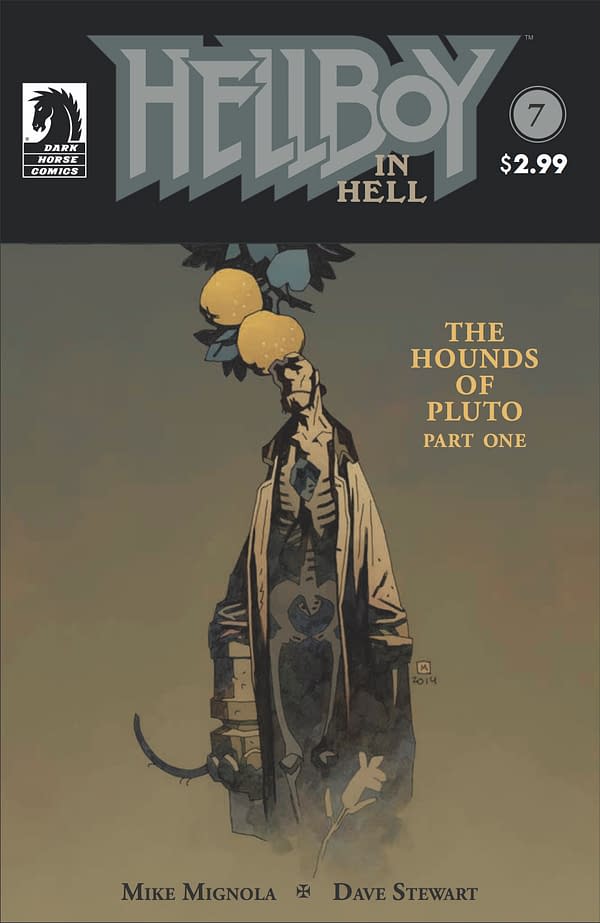 [Hellboy in Hell #7] [B.P.R.D. #134] [Baltimore: Cult of The Red King #4]