Posted in: Comics, Recent Updates | Tagged: Comics, dc comics, dial h, legion of superheroes
---
DC Cancels Legion Of Superheroes, Dial H, More – Monday Trending Topics It'll be very interesting to see what's in the future for the 31st Century So, Legion Of Superheroes is cancelled in August. Which means it won't even make it to Villain's Month in September. Here's the solicit in question;
Most-Read TV/Film Stories Monday:
The Doctor Who Finale Has Escaped Into The Wild – The Name Of The Doctor Is Out
No spoilers. No real spoilers anyway. From Tumblr
This Week In Doctor Who Spoilers
A few new Doctor Who rumours have come along this week, some others have been repeated and others still have been fully confirmed. Not all of what follows will be true, necessarily, but I think it's all worth knowing about if you're at all inclined to gossip.
Doctor Who Page On Wikipedia Hacked – It's Now Nothing But A Spoiler – UPDATED
The BBC asked the internet to play along and not spoil next week's Doctor Who season finale.
Most-Read Comic Stories Monday:
DC Brings In Kevin Maguire To Cancel Legion Of Superheroes In August – But What Is Keith Giffen's Comic On The Horizon?
So, Legion Of Superheroes is cancelled in August. Which means it won't even make it to Villain's Month in September. Here's the solicit in question;
DC Cancels Dial H And Demon Knights Too…
Sorry folks, Dial H and Demon Knights are joining Legion Of Superheroes in the cancellation collection in August…
Fifty-Nine Brazilian Artists Draw Fifty-Nine Versions Of Rob Liefeld's Characters
From the Quanta Academia de Artes in Brazil and Caio Majado comes fifty-nine recreations of Rob Liefeld's creations for Image, Extreme, Maximum and Awesome… all by professional working Brazilian artists,
---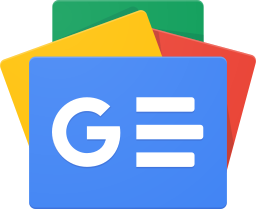 Stay up-to-date and support the site by following Bleeding Cool on Google News today!