Eddie Berganza Tells DC Comics Staff That Buzzfeed Is Publishing An Article All About Him (UPDATE)
UPDATE: DC Comics has sent a new update:
Statement from DC Entertainment regarding Eddie Berganza – UPDATED 11/13/17
Warner Bros and DC Entertainment have terminated the employment of DC Comics Group Editor Eddie Berganza. We are committed to eradicating harassment and ensuring that all employees, as well as our freelance community, are aware of our policies, are comfortable reporting any concerns and feel supported by our Company.
The original story follows below.
—————————–
UPDATE: The article mentioned below has now been published. Our original article continues.
We understand that Group Editor of the Superman comics Eddie Berganza has informed staffers at the DC offices that Buzzfeed is about to publish an exposé all about him, and that allegations that have been made against him regarding sexual harassment.
In 2012, Bleeding Cool reported the story that such an incident was alleged to have taken place in a hotel lobby at WonderCon in Anaheim.
We received multiple reports that the subject of the original post was DC Comics then-Executive Editor Berganza, and the woman was a comic book creator in her own right, a partner of a regular DC writer, and an occasional convention reporter for Bleeding Cool.
She did not want to be named back then — she was afraid it might damage her work prospects and wanted to move on, and we respected that. But a few weeks later, Bleeding Cool was able to name Berganza as the man allegedly responsible.
We later learnt that a number of complaints against Berganza had been made over previous years, including this one. During this period, he was demoted from Executive Editor to Group Editor, and reportedly banned from attending comic conventions for DC.
We were told that Berganza underwent a number of training programmes mandated by Warner Bros. Human Resources department — with a reputation for their stringency. We were also told that after completing the sanctions to Warner Bros.'s approval, Berganza was later given the Superman titles back and allowed to attend comic conventions again. However, we noted that he has never been on a DC panel since, and has only attended them in the audience. DC moved from their New York offices to Burbank with the rest of Warner Bros., and we understand there have been no such offences reported regarding Berganza since the move.
However, many were not happy to let it go at that. When Berganza started returning to conventions, we were aware of a plan of action devised to plaster the DC booth with his face and a NOT WANTED label, though in the end it didn't happen. Comics creator and innovator Alex De Campi wrote about how no women were allowed to work with Eddie in the Superman offices over these allegations — when we quizzed DC reps about this, they saw this as happenstance and pointed out there were other departments at DC without any women, as well.
But a number of other creators became increasingly unhappy with the situation. When Greg Rucka took the Wonder Woman job for the DC Rebirth relaunch 18 months ago, he did so with the express understanding that Eddie Berganza would no longer be editor on the title. He is not alone in his wish to avoid working with Berganza.
But mostly all of this was happening away from the spotlight. It took the dismissal in 2016 of DC Vertigo Exec Editor Shelly Bond to make the issue public again, as people asked why Bond would be let go for financial reasons while Eddie Berganza would remain. Reporters and activists Janelle Asselin, Jennifer de Guzman, and Nick Hanover were the most explicit, with Asselin stating she had reported to Berganza years previously when she worked as an editor at DC Comics, and left the publisher when he was promoted. She also made the point that other women had left because of Berganza, as well.
DC issued a response, expressed internally to staffers by DC President Diane Nelson and then to the media:
DC Entertainment strives to foster a culture of inclusion, fairness and respect. While we cannot comment on specific personnel matters, DC takes allegations of discrimination and harassment very seriously, promptly investigates reports of misconduct and disciplines those who violate our standards and policies.

As part of our ongoing effort to provide an equitable working environment, we are reviewing our policies, expanding employee training on the topic and working with internal and external resources to ensure that these policies and procedures are respected and reinforced across the company.
This kind of statement represented a sea change for DC. It was the first time they had issued such a statement recognising that there were issues and dedicating themselves to addressing them. But for some, for this specific example, this wasn't enough. There were protests and boycotts, but little happened regarding Berganza. A convention appearance by Berganza in Mexico doing portfolio reviews was cancelled. There was sound and fury, but it signified little.
And that was the way it stayed. Berganza stayed on the Superman and related books, occasionally vacating them for creator concerns. Women started to work in the Superman offices again. The move from New York to Burbank happened under Warner Bros.'s watch, and there has been an attempt to see Burbank as a fresh start. Poor working practices at the New York offices were seen as enabling harassment among a number of employees, and that this time they would be doing things differently. And there has been no reported repeat behaviour from Berganza since the move. Recently, DC editor Rebecca Taylor worked with Berganza editing DC's top-selling Metal series, reportedly a fruitful collaboration.
But online, the criticism has hardly let up. A search through any social media will see snide comments being made again and again. Especially again now, in the light of the recent outing of allegations against Harvey Weinstein and more, which have lit a fire under other industries — including that of publishing comic books.
And now Buzzfeed, the website that has run many such stories, including the existence of the "Shitty Media Men" list, has turned its attention towards Berganza for an upcoming article, focused just on him. In it, a number people who have previously not chosen or not been able to speak out before are doing so. Bleeding Cool has only been able to report the tip of the iceberg over what we understand is going to be revealed now.
Eddie Berganza and DC expect Buzzfeed to publish soon. The noise that a site like Buzzfeed generates could make it hard for Warner Bros. to ignore.
Buzzfeed did not reply to Bleeding Cool concerning this story.
---
---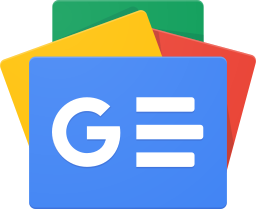 Stay up-to-date and support the site by following Bleeding Cool on Google News today!