Yesterday, Epikos Comics, Cards, & Games two-store comic book store chain closed one of their location in Hixson, Tennessee. They told customers, 
The reason that the store is closing is due to under performing for the last 2 years.

If you have a comic sub box it will be moved to our Chattanooga location. If you would prefer to be added to our mail order service please contact the store before the 20th.

If you have been playing games at our store, we will be adding those games to the schedule at our Chattanooga store. We are adding 2 RP rooms to help with those groups. And our game hall has room for all our card games.
They held a sale in their final days. Their Chattanooga store can be found in in the Gadd Crossing Shopping Center.
Bleeding Cool tries to mark the opening and passing of comics stores. Existing fanbases are likely to make the latter more well known, but please let us know if a comic store is opening or closing in your neighbourhood. Just e-mail richjohnston@bleedingcool.com.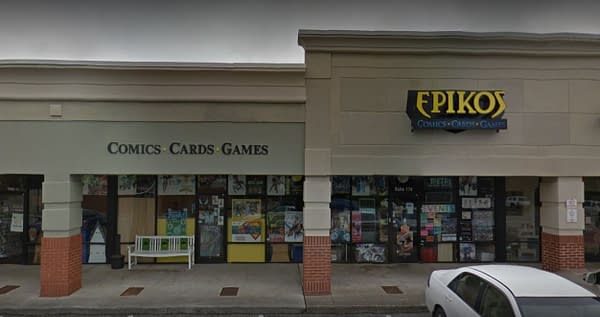 Enjoyed this article? Share it!