For Sale: The World's Best Collection Of Silver Age Marvel Comics
The vintage collecting community has been salivating this morning as word has spread that Doug Schmell of pedigreecomics.com, widely known as one of the most avid collectors of high-grade Silver Age Marvel comics in the world, is selling his painstakingly-assembled collection. Most of the comics in the collection are the highest graded copies (or tied for highest graded) on the CGC census. Many copies are from the top Silver Age pedigrees, such as the Pacific Coast, Curator, and White Mountain collections. Heritage Auctions has just announced that Schmell's collection will be auctioned off during its July 26-27 Beverly Hills Signature Auction.
I've been admiring some of the highlights of this collection for years in the "vault" section of Schmell's website, and it's truly amazing to consider that the quality of the collection extends through complete Silver Age runs of several titles — and that it's now all coming up for auction at once.
There are a couple of things worth noting when calling this the best SA Marvel collection out there — Schmell sold off his Amazing Spider-Man run some time ago, and I see that Hulk #1-6 are also not listed, among other things, so it's not a complete SA Marvel set. Schmell also traded one of the crown jewels of his collection — the census-topping Fantastic Four #1 CGC 9.6 — to well-known collector/dealer Tom Brulato in 2008 for a Fantastic Four #1 CGC 9.4 plus cash. So that mind-bogglingly nice copy, one of the single most desirable Silver Age comics in the world, will not be part of this sale (though presumably the FF #1 CGC 9.4 he got in trade will be).
Even with those qualifications, this is an unprecidented group of high-grade SA Marvels:
Avengers #1-100 (89 are 9.8 and 11 are 9.6)
Daredevil #1-100 (90 9.8 and 10 9.6)
Fantastic Four #1-102 (94 are 9.8 and 9.6)
Journey Into Mystery #83-125 (40 are 9.8 and 9.6)
Strange Tales #101-168 (64 are 9.8 and 9.6)
Tales of Suspense #39-99 ( All are 9.8 and 9.6)
Tales To Astonish #36-101 (64 are 9.8 and 9.6)
Thor #126-200 (72 are 9.8 and 3 are 9.6)
X-Men #1-66 (61 are 9.8 and 5 are 9.6)
What are some of these books going to bring at auction? Here are just a few of the recent sales data points buyers are going to consider when formulating their bids on some of the key comics of the collection: Fantastic Four #1 9.4 $300,000, X-Men #1 9.6 $200,000, Tales Of Suspense #39 9.6 $375,000, Journey Into Mystery #83 9.4 $222,200, and Avengers #1 9.6 $250,000.
The gem of the collection? Virtually impossible to choose just one, but even with Avengers-related comics scorching hot right now, the X-Men #1 CGC 9.8 does stand out. A major Silver Age key in 9.8? Wow. As for the rest of the collection, if you're a dedicated auction watcher like me, you're going to want to follow along as Heritage adds each comic into their listings for the auction. Bleeding Cool has already noted some of the original art highlights from this auction, a collection from Martin Shamus which includes Todd McFarlane's cover for Spider-Man #1, so it looks like another blockbuster event for Heritage. ---
---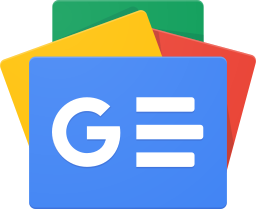 Stay up-to-date and support the site by following Bleeding Cool on Google News today!