Forty-Five Minutes To Go?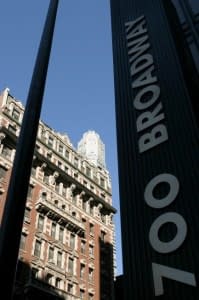 Just as Bleeding Cool posted yesterday, today certain New York folk seem to be tagging DC's Big Announcement To Move West as happening today. But, naturally, it's not going to be a clean and easy break.
The announcement is expected to be made at 12:30 ET/ 9.30 PT – in less than an hour's time.
I understand a New York office will remain, and will likely house editorial for Vertigo – a brand that believes it needs to stay in and around the publishing capital of the USA. But editorial for the DC Universe, as well as the rest of the company, will make the move to it's corporate masters Warners on the West Coast. Many will travel. A number won't. Expect to see some very familiar names leave the company – will they include Richard Bruning? Bob Wayne? Mike Carlin? We find out later today.
This is the move that Paul Levitz always resisted. And despite assurances from DC that they were considering all possibilities, having Diane Nelson, Jim Lee and Geoff Johns as natural West Coasters – with Dan DiDio spending more and more time over there – others thought it was just a matter of time.
Less than an hour to go folks. Unless, of course, it is all bunkum… or if they're all on Mark Millar time.
UPDATE:
Best of luck to anyone reading this who's on staff at DC Comics, today- Warren Ellis

all the best to everyone at DC today – Jock