Grant Morrison To Write Rogue Trooper Movie Hidden in a piece for the Daily Record, comes the news that after Grant Morrison has finished writing the Dinosaurs Vs Aliens movie for Barry Sonnenfied, he'll be writing a movie based on the 2000AD comic character created by Gerry Finley-Day and Dave Gibbons in 1982, Rogue Trooper.
The lead character, Rogue, is a futuristic gentically modified soldier grown as much as he is trained into the role, acccompanied by three sentient computers, each with the personality of a different, deceased soldier. These are manifest as his gun, backpack and helmet.
After Judge Dredd, Rogue is probably 2000AD's most popular character. I can hear Simon Pegg screaming at this moment, desperare for a part.
However the odds are that Sam Worthington wll be up for the role, as it his his company that is working on the project – Full Clip Production, who were previously attached to comics-to-film project, Damaged and Last Days Of American Crime. Will he go back in the blue?

Morrison also responded to the allegation that he may be falling behind countryman Mark Millar, saying;
"Mark does his thing. He creates comic books and tries to sell them as properties, but I write movies. They are different things. I live over in LA and write for the studios. Mark was my protégé for 10 years and has gone on and done stuff. We both do our own thing."
[Brendon Connelly is currently suffering (and we mean suffering) with a trapped arm nerve under a muscle and is in considerble pain. Anyone who can help, please do…]
---
---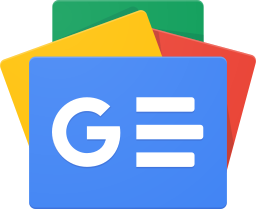 Stay up-to-date and support the site by following Bleeding Cool on Google News today!