Posted in: Recent Updates | Tagged: gail simone, josh hoopes, rick olney, tightlip
---
Happy Birthday Rick Olney, Happy Birthday To You!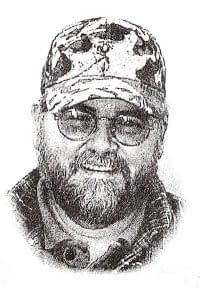 Today is Rick Olney's 55th birthday. Before Josh Hoopes, before Pat Lee. before Wowio, Rick was the poster boy for not paying comic book creators. And, more importantly, while other people who owed money generally ran off and shut up, Rick didn't try to avoid the situation or hide from public scrutiny. He positively revelled in it, threatening legal cases, insulting both people who he owed money and those who tried to help them in the most disgustingly obscene fashion possible.
It all started in 2005 when Val Staples, waiting on payment for many months, mentioned the situation to me. Val was a victim of CrossGen going bankrupt, owing his studio MVC thousands of dollars, which Val in turn owed his creators. So Val took on extra work in order to pay them back out of his own pocket.
Val had signed a Non Disclosure Agreement but, after not being paid by for so long, decided that Rick Olney had broken his side of the contract and told me. I emailed Rick and was legally threatened from the start, something that would be an increasingly common factor.
There is still no evidence at this date that Rick Olney has had any legal representation to back up any of his threats.
Val wasn't happy at the time to go on the record, but Chuck Dixon, also owed a considerable sum over a considere time, was. Gail Simone, attendee of one of Olney's conventions also went on the warpath.
Since then there has been a war of court cases, threats, police, proclamations, causes, betrayals, and drama, mostly playing out on one thread on the Gail Simone forum over at CBR. Rick is a lot less prominent but he's still around.
And today, after sending me a friend request on Facebook, he has told me that he wants to turn over a leaf. Start afresh. Even make amends.
I told him that paying back people who he owes money to would be a good start. But I also want to encourage him, after all there is greater joy in heaven for a sinner who has repented etc..
So. Are you owed money by Rick Olney? How much? Add a comment below, no need for insulting language, just a stated amount for work done. Evidence of a contract would be grand as well. And, if Rick does pay you back, let me know.
Because I do believe in fresh starts. But it's best with a fresh log book, eh? We can rebuild him gentlemen, we have the technology. Just not six million dollars.
---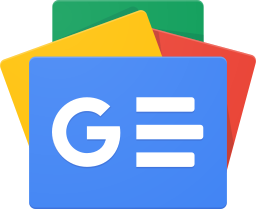 Stay up-to-date and support the site by following Bleeding Cool on Google News today!