Posted in: Comics, Recent Updates | Tagged: apps, comixology, digital comics, entertainment, idw, madefire, ted adams
---
IDW Shifts To A New Series Of Comic Apps Powered By Madefire – Ted Adams Discusses The Launch Today, IDW are announcing an interesting development in their digital offerings, shifting from a comiXology-powered set of apps to a series powered by Madefire that will convert the libraries of existing users. Ted Adams, IDW CEO answers Bleeding Cool's questions about the new IDW apps and tells us what we can expect from new features. Hannah Means-Shannon: What are some of the driving forces behind introducing entirely new apps for IDW comics, Transformers, TMNT, and Star Trek comics? Does this increase functionality or quality in any way?
Ted Adams: IDW has always pioneered new directions in digital comics. For app development, we feel it's important to work with a premium technology partner so each of us can do what we do best – IDW will create great comics while our tech partner builds great apps.
So today, we are pleased to announce that IDW is partnering with Madefire as our new app development partner. Madefire is completely focused on developing award winning apps for Apple iOS, Android and Windows 8, and they are working on developing new platforms that will bring IDW comics to more readers everywhere.
The new IDW iOS apps are available now:
The new apps feature the entire IDW line of over 3,500 comics and graphic novels with a bold new storefront that makes it easier to find your favorite comics, and all the books are available with seamless in-app purchases so you never have to leave the app to get your books.
In addition, the apps now include motion books with animation and sound. Madefire has created the best motion books in the industry. Motion books are a great way to bridge the gap with new readers – the format brings people into comics and helps them understand the art form.
We want fans that have never tried out our IDW apps to take a look at the new versions. NEW customers that create a NEW app account will receive 15 FREE premium collected editions, totaling over 80 issues, plus dozens of motion books. But hurry, this offer is good through July 12th!
Hannah Means-Shannon: Can you explain how the new partnership with Madefire works?
TA: Our new apps are now powered by Madefire, they developed all the apps, created the storefronts, manage the servers and technology, and fulfill all purchases.
IDW had a similar partnership with comiXology previously. The new apps will now be separate from comiXology, although all your previous purchases can be imported.
And of course, all of your IDW comics are still in the comiXology store. It's important to us that people can read their comics on any platform that they prefer.
HMS: So, readers will need to Register and "Restore" before their upgrade to preserve all their current comics in a reading experience they are familiar with? Then they will be able to read all their comics in either location, whether ComiXology or the new apps?
TA: Existing users of our IDW apps will get the new versions as automatic updates. IDW has taken care to make sure customers keep control of their comic libraries.
Users that have purchased comics in any of the previous IDW apps, as well as Madefire and comiXology, can sync their comic collections in the NEW apps with just a few quick steps.
Here's the important part:
1. Create an account in any one of the new IDW family of apps, using the same email address you used to register for the previous IDW apps and comiXology.
2. Once you register with the correct email address, all of your previous comic purchases will show in the My Books list on the new IDW family of apps.
That's it!
Once you buy a book in any of the new IDW family of apps, the new purchase also goes to your My Books list and is available to read in the IDW app as well as in the Madefire app.
HMS: What are some changes IDW have made in the past to develop the digital reading experience of IDW comics, and how does this upgrade fit in with that trajectory?
TA: IDW has been creating digital comics for a long time. We produced some of the very first comic apps back in the early iPhone days, and were the first publisher to offer "same day as print" comics with Star Trek in 2009.
Since then, we've been on virtually every platform and digital storefront – from the early days of iPhones and Sony PSP, to Apple iOS, Android, iBooks, Kindle, Nook, and many others. Some of our latest additions include subscription comics through Scribd and online library checkout through Hoopla.
With the new Madefire partnership, you are going to see a host of brand new platforms beyond those. Android and Windows 8 apps are coming in the very near future. And coming soon, IDW will be bringing comics to TV set-top boxes and console gaming. IDW's library of comic brands is a perfect fit for these platforms.
HMS: Will readers perceive any immediate benefits or wider options for reading once the new apps are introduced?
TA: Yes indeed. The new store graphics and storefront make a fun update – it's always nice to shake things up and get a fresh experience.
Then motion books are there for a new way to read Transformers, and Star Trek.
Android and Windows 8 apps will be new for IDW, so many more fans will be able to download our branded apps.
And of course, all apps have in-app purchase so you can buy your comics in the same app that you read them.
HMS: By exerting a greater degree of company autonomy in digital format and apps, is IDW more able to create an environment where multi-media apps might interact with comics? For instance, might there be related gaming or TV apps in the future which could interact with existing comics apps?
TA: Tablets, TVs and game consoles are becoming more integrated all the time. So if IDW comic brands are also available as movies, games and TV shows, we want our comics right there so fans can completely immerse themselves in their favorite character's universe.
HMS: Do you see any changes coming up for readers in cost, pricing, or the availability of discount bundles under the new app system?
TA: We have had great experience with bundling, sales and subscriptions with our distribution partners. You can expect even more experimentation in apps that we completely control.
HMS: Does this change free up IDW for greater creative development of currently owned or licensed IP?

TA: Comics are becoming more integrated in a larger entertainment experience. IDW's own brands are expanding in those directions through our IDW Entertainment division. And our creative teams are working closely with our licensed brands in creating characters and game play.
---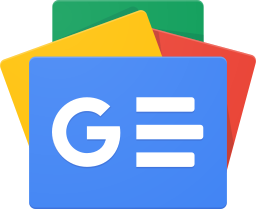 Stay up-to-date and support the site by following Bleeding Cool on Google News today!