Live From The Image Expo At San Diego Comic Con – 13 Books Announced And Eric Stephenson On Why You Have To Fight For The Future Of Comics (UPDATE) Spotted at the entry to the show were Art Balthazar and Franco, looking in cheery spirits, and wandering in the keyed up but fairly groovy-seeming crowd waiting for the doors to open was Joshua Hale Fialkov, whose new book from Image was previously announced: Punks. Slides on the screen while playing intense Britpop displayed a quote by Warren Ellis: "The only rules are the ones we invent". Eric Stephenson took the stage to thank people for turning out and welcome them to San Diego. He mentioned that in writing drafts for his presentation his staff recommended a joke of a personal nature. A week ago, he learned that comics folk were getting ready to storm SDCC by coming up with movie tie-in recycled characters and the death of a children's character. He said he wished he had been drunk of making it up.
"This is still what passes for new to the whole majority of the comics industry", he said, "That's the comic book industry of the past", he said, "and it's hanging on for life". He said he was here, instead, to talk about the future. He talked about working with students and how it conveyed to him the importance of hope. He hopes to make a difference in a market that's designed "to do the same thing that comics have been doing for decades". He explored the history of comics and talked about points where a "dying industry" was given new lease on life 50 years ago and the hope that visionary people brought to the table then.
"You have to fight for the future", he concluded. "Standing still didn't work for comics in the 1960's and it's not going to work now", he said. Image Comics is all about moving forward, he said. Stephenson showed an industry-wide comparison with Image Comics showing sales up on a month-to-month basis. That growth is linked to their "utter refusal to stand still", he said. The "burden of proof" lies on Image to explain something that should be obvious to everyone, he said. The Expo streamed a video of Image creators and figures talking about their feelings about the company and their work. "In the end that's where you want the power, in the creators' hands", not being told "that character doesn't do that", not having editors who "dictate" and "micro-manage", were all qualities mentioned. "There's no one size fits all approach to Image Comics", they assured, and "Image Comics itself owns nothing".
"Unless the creator has 100 percent ownership, that's not creator-owned", they said. Kirkman said there's no one at the top waiting to take their percentage. "It's not a job, it's a hundred percent art", said Brian K. Vaughan. Brubaker said that when he tries to explain it to people, it "doesn't compute" because it's not typical capitalism. There were plenty of stories about how working with Image has changed lives, veering away from the need to be a super-star to make money on a book. "You can go off in wildly different directions and we have", said Eric Larsen. Creators were encouraged to "step off an assembly line" and work in a new way, embracing "new creativity".
Stephenson mentioned his speech at Comics Pro about people "busy upholding old ideas and old ways" who don't like hearing what they are doing wrong. He will "not back down that comics will always be more than mere marketing materials for movies, toys, and video games", he said, to applause.
Their competition, he said, recognizing their success, has taken a renewed interest in creator-owned comics, and he said that the comics that they are publishing are often so clearly not creator-owned that they've come up with the new phrase "creator driven". That term, he said, is "the bare definition" and the "minimum requirement for creating comics".
Creator-owned, he said, is a term that's not "super consumer friendly" and not a great marketing tool but "creator driven" is the "past speaking as it hangs on by a thread". What people fail to understand is that "creator-owned" is not a term coined for consumers but for creators. The difference between "creator driven" and "creator owned" is that one of them is double-speak and one of them is "real and worth fighting for". Comic book creators do know the "difference between getting a good deal and getting the shit end of the stick", he added. And that's why Image Comics will continue to grow.
He spoke about the growth in Image's market share over time, and the fact that creator-ownership is purely responsible for their growth.
Rick Remender was the first up to talk about his upcoming works, having had great success with Black Science and this week seeing the release of his new book Low. Black Science got applause from the crowd. Deadly Class got a round too, and the new book Low. His fourth book, he said, instead of having another kid, from sitting in his mancave and typing endlessly, will be Tokyo Ghost with Sean Murphy and Matt Hollingsworth. USA today will be showing several pages of artwork today. They are holding back details on the story, but they are "playing with ideas like Judge Dredd and Lobo", he said. They wanted to say "something unique about modern society". In the "new isles of Los Angeles" two characters are "law" under entertainment conglomerates. Constant distraction by technology is part of the lives of these characters as a reflection on our own movement in that direction. There is "incredible violence and gore", Remender said, more than he has been able to use in the past. Murphy adds a sense of humor to the murder and gore, taking away from the monotony of such in crime TV. As teased earlier this year, Marian Churchland, Claire Gibson, and Sloane Leong took the stage to talk about their upcoming project, part of the 8 House universe is From Under Mountains. All the stories in the 8 House universe are linked, but the links won't be revealed quite yet. It's a fantasy story set in a country that's insulted geographically and politically. Main characters are Elena of noble birth with restrictions, Fisher, a disgraced Knight on the run from his past, and Toba, a runaway Thief who is from the lower classes streetsmart but lacking in other skills. They are co-writing the project and it's coming Spring of 2015.
Next up was Joe Casey, a "huge supporter of sunglasses". He's done several series at Image in the past from Butcher, Baker to Officer Down, but next year he'll be with Paul Mayberry called Valhalla Mad in 2015. It's about gods coming to earth after a long period of time, and the series "good fun", a little bit "lighter fare" than what he's been doing lately. Things go awry, but it's about the "price of immortality". It's their chance to do a Thor comic, he said. Anyone who knows old Kirby Thor, he said, shows Thor in a malt shop in 1967. Seeing that made him feel like it was a "fucking excellent" idea to bring these guys to earth and write the "faux Shakespearian accents" which is a "fucking nightmare. In early 2015, he said, it'll be arriving. Beyond inspiration they are telling the story using the language of the old Kirby Thor comics with a rhythm to the stories that was atypical. Casey was so "taken by that approach" that he approached Mayberry with it. They are "three lovable gods just here to have a good time". Some creators weren't present in person, but talking about the team of BPRD, they said that John Arcudi and James Harren are coming to Image in December to do a new series called Rumble. A "scarecrow Conan fighting in a world similar to the Louis CK show, but directed by David Fincher". Ray Fawkes joined the crew to talk about his first Image book called Intersect, and he thinks that Image is the only company not afraid to print this book, a complicated "nightmare, mystery, horror story" as if watching Twin Peaks through the vantage of the Black Lodge. He's painting it and writing it, a story of "horror and transformation", a "body-focused story". A character was growing backwards out of someone's body in the artwork being shown and considering shooting himself because of the experience. Keenan Marshall Keller and Tom Neely took the stage to talk about The Humans, and are happy to be with Image. The series will be color, but the #1 issue as an introduction will be black and white. It's going to be available at the Image booth this con. Gabriel Hardman and Corinna Bechko, who have teamed up before on Planet of the Apes and Star Wars, came up to make their announcement, a collection of their digital first book Kinski, a "low tech" comedy drama about a guy who steals a puppy and the terrible consequences thereof. It's a six issue series going to be collected in a "novel-like package". It's coming this November. A brand new series co-written and drawn by Hardman is Invisible Republic, a gritty "human-scale" sci-fi story depicting the rise to power of a revolutionary hero on a little planet a long way in the future told from the point of view of his female cousin who has been "expunged from history". She lays out the unknown material in a memoir.
Their collaboration happens every step of the way, and their ongoing story with 5 issue arcs will be an epic story, a "huge passion project" that they conceived of before any of the other work they've done. They've spent years thinking about it and are ready to do a book that's "100 percent ours" in a way that doesn't pass profit to a licensor. Hardman has worked on sci-fi stories before, and try to avoid the "mistakes" of sci-fi franchises and films, and part of that is making it a "human story" and trying not to "lose sight of that". This is a Spring 2015 book. A team that Image have wanted to work with for some time, Becky Cloonan and Andy Belanger, both known for enormous success on their personal projects, announced a horror sci-fi series called Southern Cross. It's the story of a woman onboard a ship called the Southern Cross on its way to Titan, a refinery moon of Saturn. Her sister has just died and she's going to collect the body. The journey is a catalyst for uncovering mysteries, which build Agatha Christie-style, and Cloonan teased there might be ghosts. Cloonan said this is an extension of her mini-comic work as a writer, with Belanger drawing, which is a relief. Belanger described himself as Frankenstein, where he'll bury himself in one title and not sleep. It's coming in Winter, a "wintry release" said Cloonan. It's Robotech meets Stephen King, The Shining on a spaceship, said Belanger. Jeff Lemire was teased for some time before they got around to saying his name, listing his various works and talents, someone they've been anxious to work with. He's bringing with him the collaborator Dustin Nguyen from Li'l Gotham. The book will be called Descender, a "big brawling space opera with a little boy robot" surviving a ban by awakening 10 years later in a universe that hates and mistrusts him. He jumps between planets meeting friends and foes. Nguyen is water-coloring the whole series himself. They've always wanted to collaborate with eachother and due to Lemire's "handmade feel" said Nguyen, he was interested. His work on Batman titles has led him to a project where he wants to "progress as an artist", paint more, and draw robots. He loves to pursue "crap he grew up with", said Nguyen, and that includes robots, alien societies, and the like. This will come out in March, Spring 2015. Ivan Brandon came on stage next to talk about his new project, who has spent a couple "busy years" trying to decide what project to bring back for Image. Brandon's project is working with Nic Klein again on Drifter coming out in November 2015. It's about the "dirty hands it takes to build the future", he said, and it's about the people who have to go out and lay the "groundwork" with the frontier aspect of the sci-fi future. He feels the frontier aspect hasn't been discussed enough in fiction, where you can't move a city into the vacuum in space. "To move forward, to some degree we'd have to move backwards", he said. When you "decouple" humanity from a rigid and "prepared" world and move the people to a strange red desert, are we able to go from "pre-made" society into one that has to do "uglier" things to get a "new society" going. It's the "dirtier side of science fiction" and the dangers of trying to expand society. It'll have an extra large first issue and is going to monthly ongoing.
As things were getting close to wrapping up, a few more guests were announced. They teased someone who previously wanted to write Supreme in the 90's, and then Youngblood, neither of which happened. Kurt Busiek was introduced. It's taken "forever" for Busiek to work with Image, Stephensen said with relief. Sometimes things take time, he said. They really drew out announcing his collaborator, and despite the fact that Busiek came up with the idea 10 years ago, the artist, he said, was "born to draw it". Ben Dewey, who's known for his webcomics, currently collected by MacMillan, will be joining Buseik on Tooth and Claw.
It's a sprawling "epic adventure about animal people", Busiek said. Angry bison men, and a globe-conquering girls boarding school populated with dogs will all be part of the story. There'll be a preview book at the Image booth tonight, but it's an exotic fantasy world full of beast people, and the problem is that magic is fading away and the whole society is built on magic. A warthog wizard decides that they should reach back through time to locate the "great champion" who once introduced magic into the world and bring him back to do it again. Showing wreckage and destruction, they said things obviously aren't going to go well. A sidekick, the orphan son of a bull terrier wizard, becomes part of the original mission, challenging the gods and learning the secret of why they world has become this way and what's going wrong. They are not using animal people because they are "delightfully cute", Busiek said, but they will be looking at what is animalistic and what is human and there's a usefulness putting faces on these "ideas". Jordie Bellaire will be the colorist on the book and it will arrive in November 2014. The final announcement, Eric Stephenson said, was that despite railing against other publishers, Stephenson was happy to bring out Declan Shalvey of Moon Knight to talk about Injection with Warren Ellis. Ellis webcast in to talk from an undisclosed location and keep an eye on things. He also declared he was pantsless, and said he'd waited 90 minutes on hold. April 2015 will see Injection, also colored by Bellaire (Shalvey's girlfriend actually and they've worked together on Moon Knight). Ellis said that Injection is an "inventory of the possibilities in the present moment". For some of us, that's not enough, he said. "Imagine 5 people who don't feel the world is getting loud enough and strange enough quickly enough and decide to devise a way to do that, and now have to deal with the consequences of that because it all got out of hand rather quickly", he said. While working on Moon Knight and half way through the first issue, Shalvey and Ellis already talked about working together again because Moon Knight was only 6 issues and Image came up as a possibility right away. The book is coming in April 2015.
Tula Lotay also joined them on the stage, one of Warren Ellis' collaborators on Supreme: Blue Rose, and there'll be an SDCC variant this con. There was discussion of both whisky and Red Bull. Ellis claims he's gone away from Red Bull. Lotay will be present at the Image booth later tonight with the book available. Ellis is doing three books with Image right now, so they also plugged Trees, with issue #3 out today alongside Jason Howard. They are currently done with #6, and working on #7 moving out of the first story arc in the next couple of months.
UPDATE:
Our stellar reporter Cameron Hatheway snapped these photos of the Image Expo event just for you, dear viewers:
---
---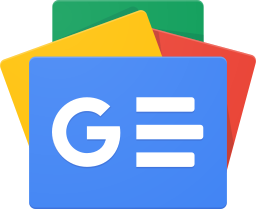 Stay up-to-date and support the site by following Bleeding Cool on Google News today!