From Iron Spider to a Flaming Ghost Rider – a Cosplay Gallery from Awesome Con in Washington, DC
By Devon Sanders
In 2018, Awesome Con has fully and truly come into its own. In it short six years of existence, it's gone from a hope based on Awesome Con founder, Ben Penrod's realization that the Washington, DC area's pop culture needs weren't being met to a fully realized con experience that today draws the likes of actor John Boyega, WWE Superstars, The New Day (who actually showed up to the convention in Black Panther cosplay!), writer/artist, Sean Murphy, the DC: Metal creative team of Scott Snyder, Greg Capullo & Jonathan Glapion, Batman and Mister Miracle writer, Tom King and DC native and star of the Guardians of The Galaxy movie franchise, Dave Bautista.
The thing that I, personally, find great about Awesome Con is that I and so many have been able to watch it grow. In six years, I've seen it go from one small-ish room of the DC Convention Center to its taking up its entirety. It totally is a media convention and doesn't shy away from it in the least. Awesome Con continually grows with the interests of geekdom. It's become a destination spot for cosplayers to show off their efforts. The programming has become top-notch incorporating the full spectrum of geekdom. Awesome Con has become a place where fans of movies, TV, comics, tabletop and video gaming and animation can indulge and interact with the talent who give them life. Speaking solely for myself, I got to realize a dream and met one of my favorite wrestlers of all-time, future WWE Hall of Famer, Christian. I may have admitted that when he won his first heavyweight title, I may have cried a little bit. Then, he told me hearing that meant a lot to him and then, he hugged me. We may be best friends now. Probably not but my point is that Awesome Con is a place where things like this can happen.
If someone would've told me in 1999 when I was rediscovering my love of wrestling that I would be in this place, I'd have thought them a liar. I'm glad Awesome Con is around to provide us with a three day venue to be our ridiculous, most happy selves.
(Special thanks to Christopher Mah for photo assistance.)
Devon Sanders wants to write a Masters of The Universe vs. New Gods series so badly. Follow him on Twitter at @devonsanders.
---
---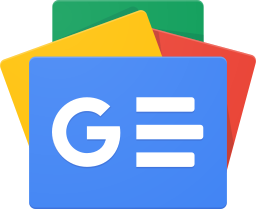 Stay up-to-date and support the site by following Bleeding Cool on Google News today!