Pennyworth: Jason Flemyng Cast as Villainous Lord Harwood in Epix Series
Before Alfred Pennyworth inherited Bruce Wayne/Batman's cavalcade of killers, he had his own "big bads" to contend with – and Jason Flemyng (The Missing, The League of Extraordinary Gentlemen) is bringing one of them to life in Epix's DC Comics adaptation Pennyworth. Flemyng's Lord Harwood will face off against Jack Bannon's Alfred and Ben Aldridge's Thomas Wayne in the 10-episode, one-hour drama from executive producer/writer Bruno Heller (Gotham, The Mentalist), executive producer/director Danny Cannon (Gotham), and Warner Horizon Scripted Television.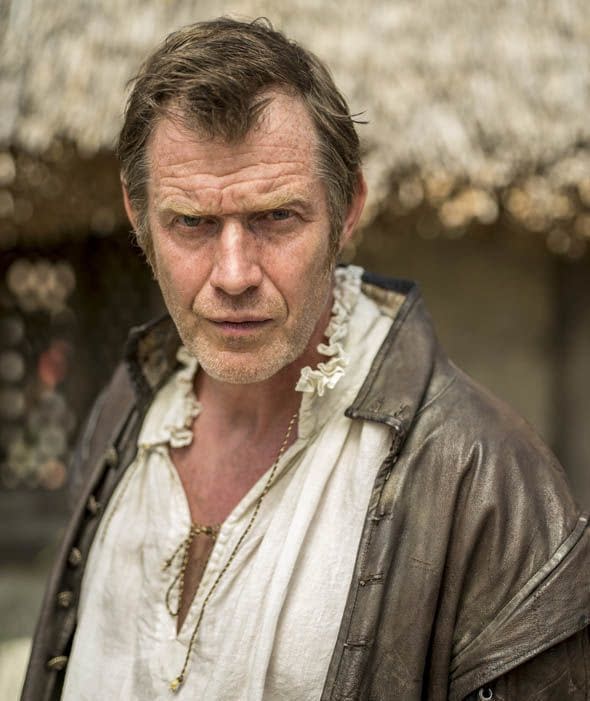 Pennyworth chronicles the early adventures of Bruce Wayne's legendary butler, Alfred Pennyworth, by picking up with the character in his 20s in England when he is fresh from a stint as a British SAS soldier. Pennyworth's Gotham City destiny begins to take shape when he accepts a security job with a young American tycoon named Thomas Wayne, who is not yet the father to Bruce Wayne.
Cultured, urbane, brilliant and sure of himself with a sadistic, cruel nature and a veneer of charm, Lord Harwood joins a cast of characters that includes:
● Alfred Pennyworth (Bannon) is a former British SAS soldier in his 20's, who forms a security company and goes to work with young billionaire, Thomas Wayne in 1960s London. Alfred doesn't know how to reconcile the kind-hearted boy he used to be with the cold, calculated killer he was forced to become. He's a man on the make, who doesn't know what to make of himself yet.
● Thomas Wayne (Aldridge) is a young, fresh-faced billionaire hailing from the East Coast of the United States. Confident and extremely disciplined, this young aristocrat meets an unlikely business partner in Alfred.
● Bet Sykes (UK pop star Paloma Faith) is Lord Harwood's partner-in-crime, a spirited, sadistic and sharp-tongued villain.
● Dave Boy (Ryan Fletcher) and Bazza (Hainsley Lloyd Bennett) are lifelong friends of Alfred's from their army days serving in the same corps. Dave Boy, a haggard Highland Scotsman with a dangerous drinking problem since leaving the army, is a close ally of Alfred and Bazza and also the most unpredictable of the trio. Posh Bajan playboy Bazza is highly proficient at logistics and a valued member of the team.