John Constantine Vs The Man Bun – Hellblazer #3, BUY THIS COMIC
The current John Constantine: Hellblazer series has been a breath of fresh air, and today's #3 makes for quite the jumping on point. Constantine has been away, see, messing with the superheroes, the Justice Leagues, the Heroes Of Tomorrow, and Britain has gone to pot a bit. But there are those who have taken up the mantle, to carry on his legacy and heed the call, such as Tommy Willowtree, a non-smoking, organic-drinking, pansexual, vegan, yoga practitioner, hipster with a beard, glasses and a man bun. Quick check… no I don't have a man bun. Good. And despite Tommy saving John's life, and being quite the fan, Com-job can't stand him. Cue the clash of two worlds, where else, down the pub.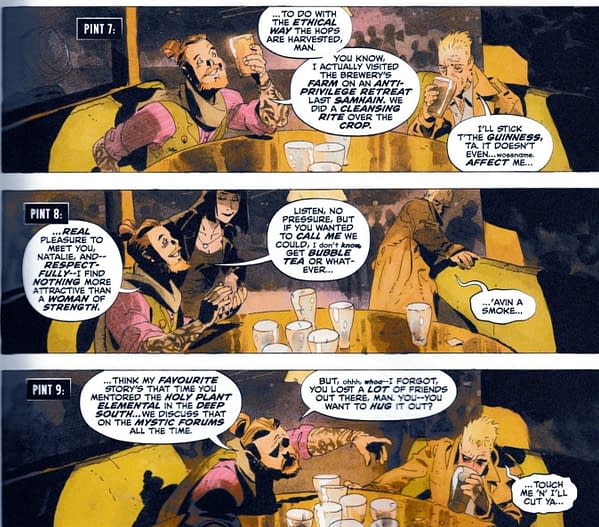 Constantine don't hug.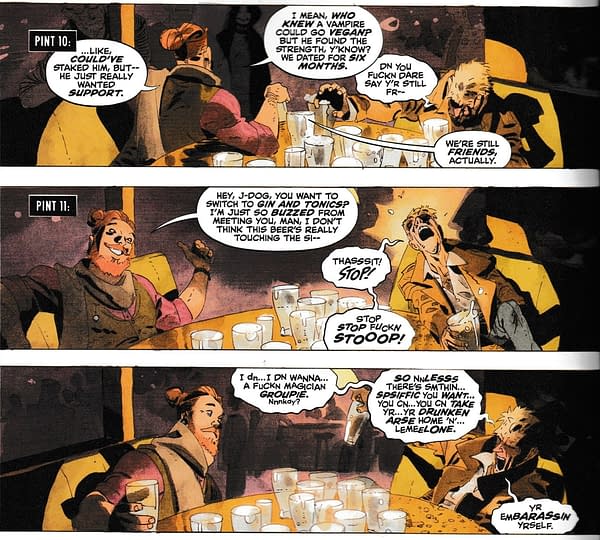 But there's other stuff going down and Tommy is trying to clue Johnny in. And it's all a bit Brexitty, what? From the Tower of London with some very patriotic crows…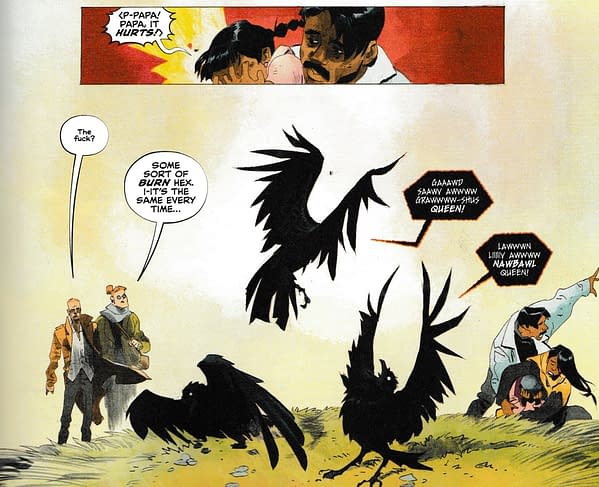 …giving tourists a bad case of the Crossed…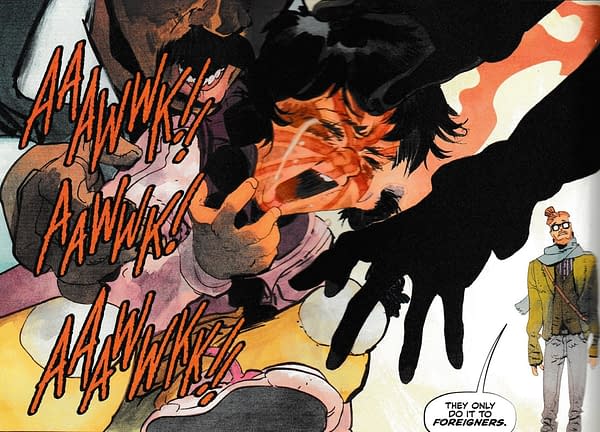 (Spurrier used to write Crossed, everyone) to London getting a good case of nationalistic Inferno.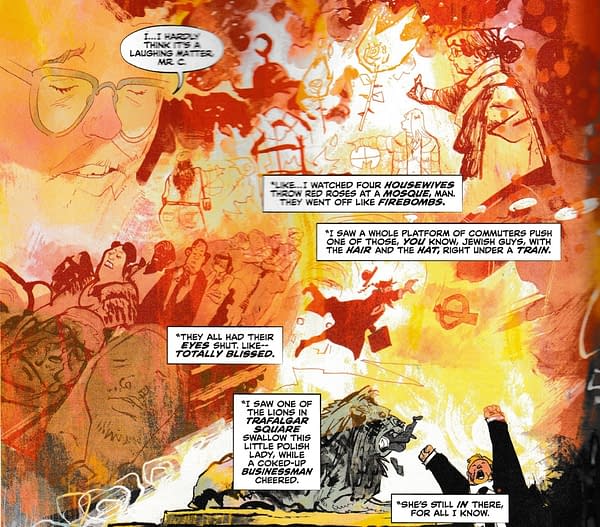 Because as much as I am praising Spurrier for his mid-way mixtape of Ennis and Delano's best, with some new beats, horns and.. is that a choir? Mathias Berganza's first issue is a tour de force – with the gnome/vomit spew mixture being a standout piece of design. Readers? Buy this comic. Out today.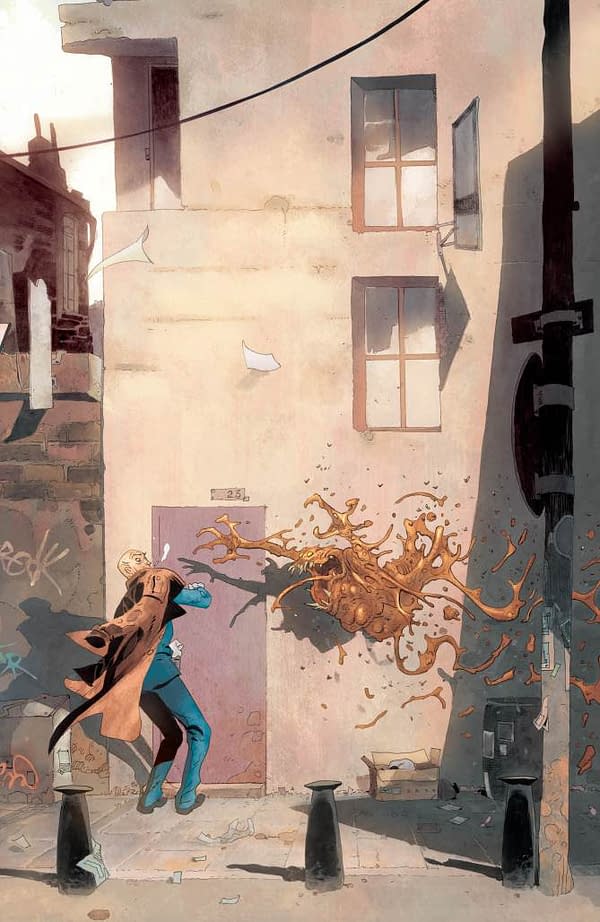 JOHN CONSTANTINE HELLBLAZER #4 (MR)
(W) Simon Spurrier (A) Matias Bergara (CA) John Paul Leon
John Constantine was missing for years-and in that time, England needed a mystical protector, a guardian at the gates. Heroically, the young man known as Tommy Willowtree stepped into the breach! This cosmically attuned mage has held evil at bay with the force of his positive white magic, unlocking a new era of peace for the citizens of London. He is a gentleman, a scholar, a clean-living, vegan acolyte of love.
So naturally, John Constantine hates his effing guts. And now they have to team up. Great.In Shops: Feb 26, 2020
SRP: $3.99
John Constantine: Hellblazer #4 is out today from DC Comics… I bought mine from Piranha Comics in Kingston-Upon-Thames. Piranha Comics is a small south London comic store chain with a small south-east store in Kingston-Upon Thames's market centre, which runs Magic The Gathering nights on Fridays, and a larger south-west store in Bromley, which also runs Magic nights and has an extensive back issue collection and online store. If you are in the neighbourhood, check them out.