John McCrea Bids Farewell To Marvel UK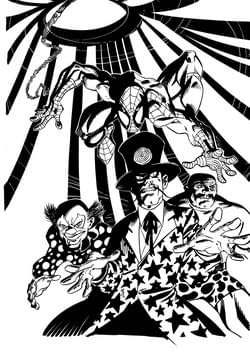 John McCrea is probably best known in comics for his work with Garth Ennis on books such as Demon, Hitman, Dicks and The Boys. But he's also done a number of traditional superhero books along the way.
And of late, he's been drawing eight page stories for Marvel UK newstands kids comics, Spectacular Spider-Man and Marvel Heroes.
And he's posted a few panel and cover examples on Facebook, telling people he's going to miss working on these stories.
Bleeding Cool recently ran a story about Disney's decision not to allow licensees like Panini/Marvel UK to originate material in house and only used franchise approved images and stories from the USA.
McCrea's recent Marvel work will be just one of the casualties of this change of policy.
It's a damn shame.