Kapow Comics, Gaming & Toys in Cumming, Georgia posted the following on Facebook this week,
"We have some sad news for everyone. We will be closing our store down for good over the next 2 weeks. We are doing this for personal reasons. We grew way too big way to fast and the financial burden is just too much for us right now. We will be running sales to clear up some inventory over the next 2 weeks starting Saturday the entire store will be 30% off, back issue comics and new issues including trades will be buy 1 get 1 free. We will also be selling our fixtures, tables, chairs and display cases if anyone would like to talk about that please email me or send me a message and I'll get back to you."
With a follow up reminders.
Just a quick reminder.
The sale is still ongoing. The store is 30% Off. Comic Books, new and back issues, Trades, and Manga are Buy 1 Get 1 Free.
We appreciate all the warm comments from the community. We thank you for the many years you have picked us to be your place of gaming.
Our location is 655 Atlanta Hwy Suite 201B
This will be the final week of normal business hours and the last week for our events. 1/27/20 – 2/1/20
Once again thank you, everyone, for the memories, come spend one last time with us during the events to send us out with a bang.
With many customers, present and past, having memories to share….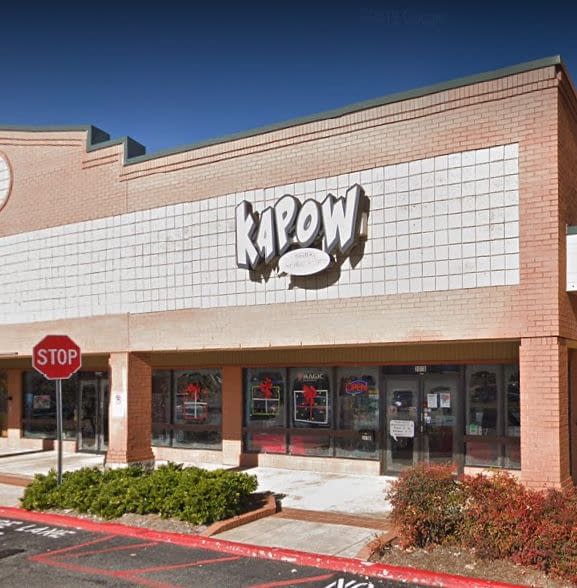 Bleeding Cool tries to mark the passing of comic stores as well as new arrivals on the scene. We're more likely to hear about the former rather than the latter due to concerned fans, but do please feel free to let us know the changes in your own local marketplace. Contact richjohnston@bleedingcool.com to fill us in.
Enjoyed this article? Share it!