Kidding Preview: Jeff and Seb Debate Astron-otter's "Gender Fluidity"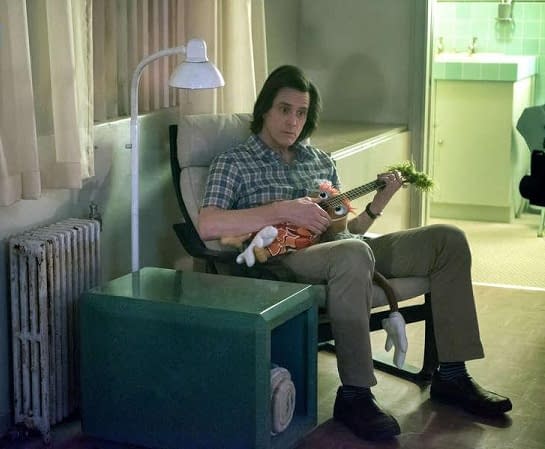 So there's one very clear takeaway from the series premiere of Showtime's new dramedy series Kidding: Jeff "Mr. Pickles" Piccirillo's (Jim Carrey) personal and Mr. Pickles' Puppet Time lives are about to seriously collide. A year after his son Phil's tragic death, Jeff pushes to address the issue of death on the show – much to the chagrin of his show producer/father Seb (Frank Langella) – while trying to win back estranged wife Jill (Judy Greer), who's found her own ways to deal with her loss. By the end of the episode, Jeff faced an unexpected betrayal and responded in a manner fitting of someone in his position: by shaving off a chunk of his hair – and buying a house next door to Jill.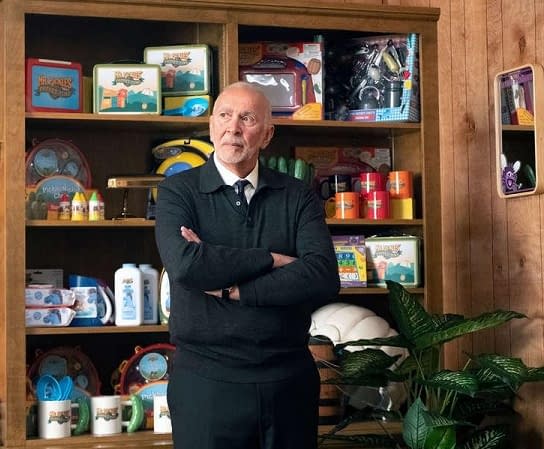 Meanwhile, Jeff's son and the late Phil's twin brother Will (Cole Allen) found a better use for that bees nest – aside from lashing out at his mother – and Jeff's sister/head show puppeteer Dierdre's "battle of wills" with daughter Maddy (Juliet Morris) over vegetables spiraled into a shocking revelation about Dierdre's husband Scott (Bernard White). And that was the first episode…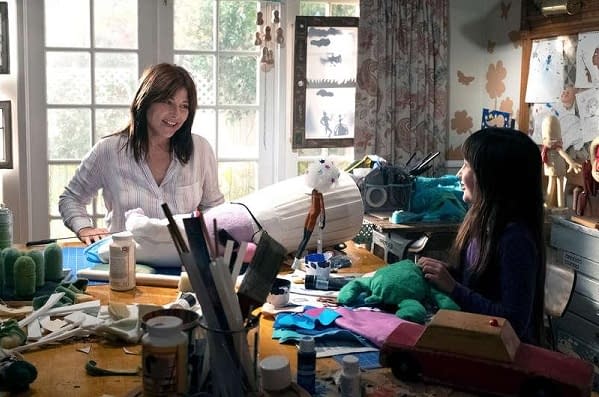 In the preview for this week's 'Pusillanimous,' Jeff's push for personal and professional independence puts him into direct conflict with Seb – with otter vagina on the line (you'll understand). While in the full trailer for the episode, Deirdre looks for more info on Scott's other life and Will's enjoying time with his new friends a little too much:
Kidding s01e02 'Pusillanimous': Jeff makes a rash decision that could affect the ability of the show to continue. Seb strategizes how to rebuild Jeff's image. The two disagree about how Jeff can repair his family. Deirdre tries to learn more about what's happening while Maddy is at her piano lesson. Jeff's son Will decides to let loose with his new friends.

To get you caught up on our thoughts on this promising new series, check out Bleeding Cool's review of 'Green Means Go':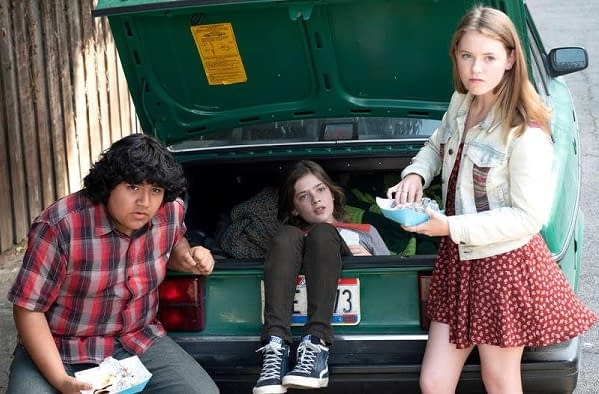 Kidding centers on Jeff, aka Mr. Pickles (Carrey), an icon of children's television and a beacon of kindness and wisdom to America's impressionable young minds and the parents who grew up with him. But when this beloved personality's family begins to implode, Jeff finds no fairytale, fable or puppet will guide him through this crisis, which advances faster than his means to cope.

The result: A kind man in a cruel world faces a slow leak of sanity as hilarious as it is heartbreaking. Jeff begins to push back against the limits of the well-oiled machine that is Mr. Pickles' Puppet Time, and of his executive producer, Seb (Frank Langella). Seb fears Jeff's mental state could ruin the branding empire they've built, and thus begins preparing the show for a life after Jeff, while Deirdre (Catherine Keener), the head puppet maker, grapples with her own personal and professional life issues. Judy Greer stars as Jeff's estranged wife, and Cole Allen plays their son.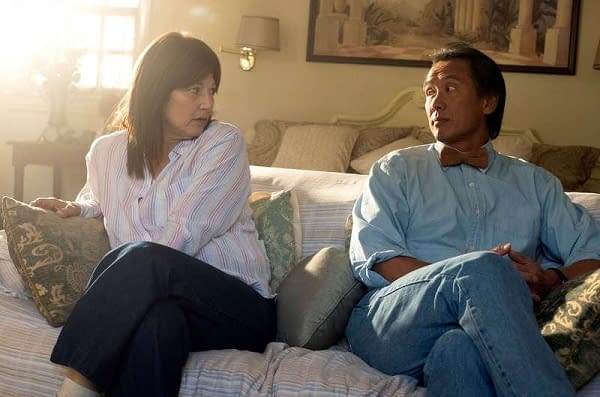 Directed by Gondry and premiering on Showtime on September 9th, Kidding also stars Judy Greer (I'm Sorry), Catherine Keener (Get Out, Death to Smoochy), Frank Langella (The Americans, Frost/Nixon), Justin Kirk (Weeds), Ginger Gonzaga (I'm Dying Up Here), and Bernard White (Captain America: The Winter Soldier). Carrey, Gondry, Dave Holstein, Jason Bateman (Arrested Development, Ozark), Jim Garavente, Raffi Adlan, and Michael Aguilar will serve as executive producers.