Maniac Writer Patrick Somerville on Director Cary Joji Fukunaga, Season 2 Plans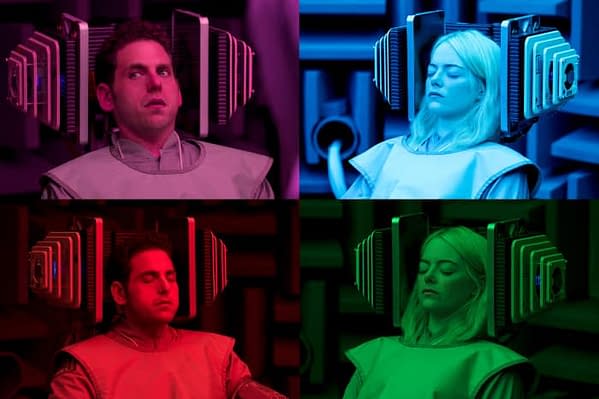 Netflix's new dramedy series Maniac is receiving high praise for director Cary Joji Fukunaga (True Detective) and writer/showrunner Patrick Somerville's (The Leftovers) unique vision and stars Jonah Hill (The Wolf of Wall Street) and Emma Stone's (La-La Land) award-winning turns as two strangers who keep finding each other throughout some unique situations. With the 10-episode limited series currently streaming, Somerville discussed a number of topics about the project – and in the following two highlights, he discusses what it was like working with Fukunaga and the possibility of a second season.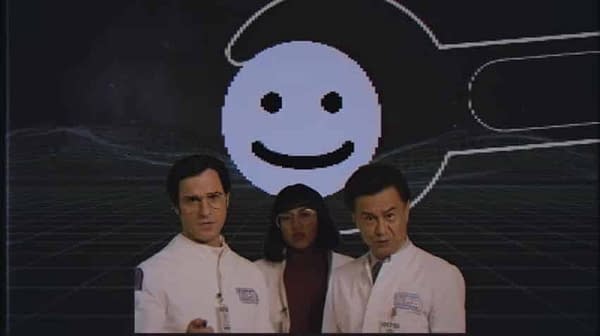 ● On what it was like collaborating with Fukunaga, and the importance of a little conflict in the creative process:
"We both knew that it was a collaboration, so we disagreed all the time, and when we did, we got back together and thought of new ideas that we both got excited about. We didn't know each other at the beginning of the show, and we know each other very well now, two years later.

One of the coolest things about Maniac, and hopefully you can feel it when you watch the show, is there is an improvisational vibe to what's happening, because that was truly happening during production. Not just between me and Cary, but with the cast, with production designer Alex DiGerlando, with props and hair and makeup, people were all throwing ideas in. We were all trying to figure out, 'What is Maniac? How does this work? What's allowed here and what isn't?' Collaboration needs conflict, but it also needs continued communication and resolution. I think you can feel it in the show."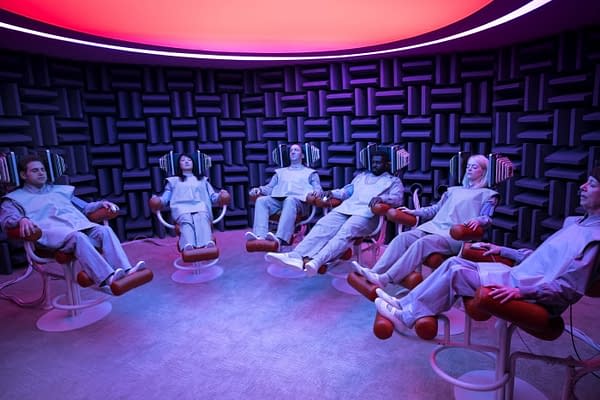 ● On any plans or conversations for a second season:
"No. This was always planned as a limited series, and I think that's another reason why we had the freedom to have a more hopeful ending. A lot of times on TV, you have to throw your characters into distress again near the end to buy the next season, and we don't have to do that. It is a tremendous amount of energy and imagination to just to make a new show, and so you do have this feeling of wanting to hold on and keep using it, because there's so much imagination in there, but I think part of why Maniac had that improvisational feeling along the way was knowing that this is it. Let's do it now, because this is what Maniac is."
Annie's disaffected and aimless, fixated on broken relationships with her mother and her sister; Owen, the fifth son of wealthy New York industrialists, has struggled his whole life with a disputed diagnosis of schizophrenia.

Neither of their lives have turned out quite right, and the promise of a new, radical kind of pharmaceutical treatment—a sequence of pills its inventor, Dr. James K. Mantleray, claims can repair anything about the mind, be it mental illness or heartbreak—draws them and ten other strangers to the facilities of Neberdine Pharmaceutical and Biotech for a three-day drug trial that will, they're assured, with no complications or side-effects whatsoever, solve all of their problems, permanently. Things do not go as planned.
Based on the original 2014 Norwegian series, Netflix's Maniac also stars Sally Field (Dr. Greta Mantleray), Sonoya Mizuno (Dr. Fujita), Aaralyn Anderson (Belle Milgrim), Geoffrey Cantor (Frank), Julia Garner (Ellie), Josh Pais (Andy), Justin Theroux (Dr. James Mantleray), Jemima Kirke, and Rob Yang (Matt Ming).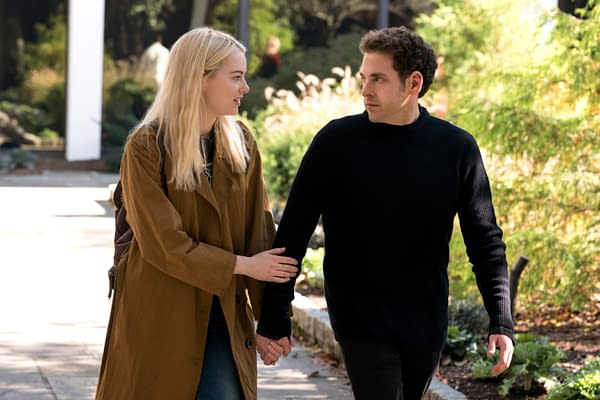 Maniac is executive produced by Fukunaga, Somerville, Stone, and Hill. Michael Sugar and Doug Wald of Anonymous Content, Kruke Kristiansen and Anne Kolbjornsen, Espen PA Lervaag and Kjetil Indegard, and Ashley Zalta also serve as executive producers.