Today's Astonishing X-Men Annual suggests from the top that, at least, writer Matthew Rosenberg has been reading X-Men Gold. As he should, since it's a fellow X-book — and handy, as he is going to be co-writing the weekly Uncanny X-Men title from January.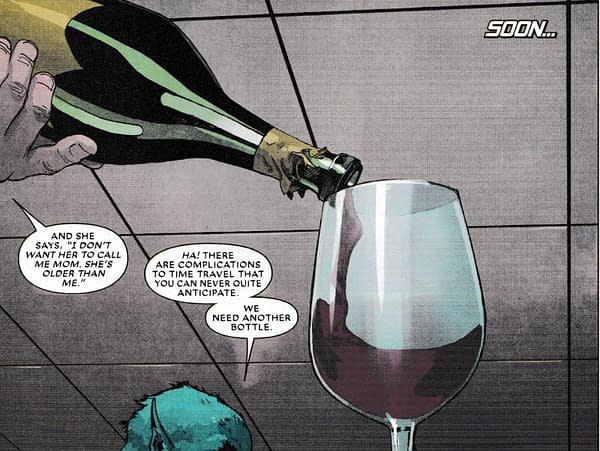 But in this issue, the remaining original adult X-Men meet The Man Called X, the revived version of Professor Xavier, and have quite another dive to the past that might justify their reunion in this fashion.
Lucifer, indeed, as appearing in X-Men #9 back in 1964, and then very occasionally since.
You may recall his first appearance in #9, when Xavier just let him go.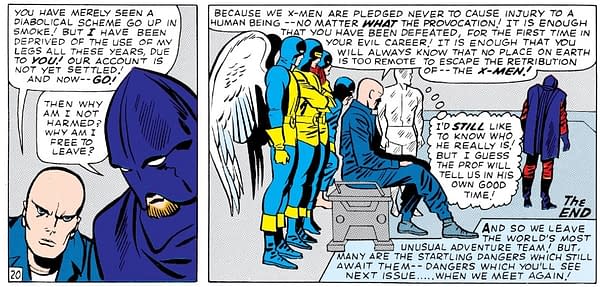 Though the version that followed in the recent Grand Design was a little freakier.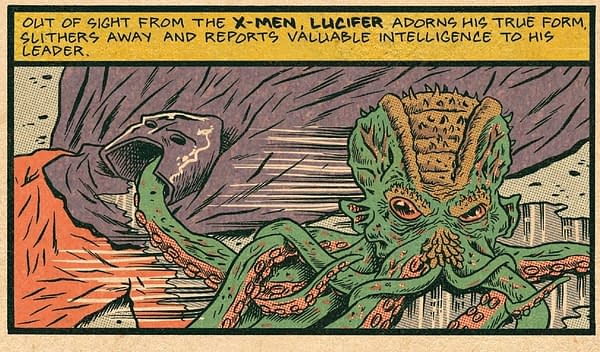 And in today's Astonishing X-Men Annual, this new Xavier seems to have a slightly different attitude towards Lucifer.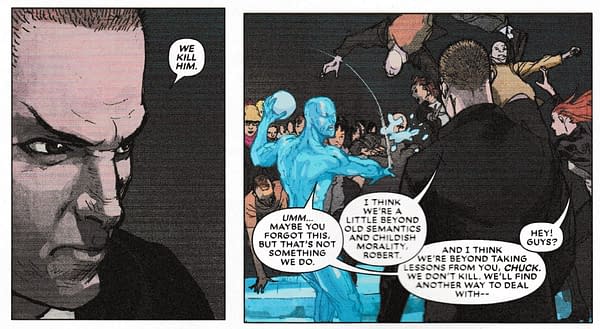 If indeed one can believe anything Xavier is saying.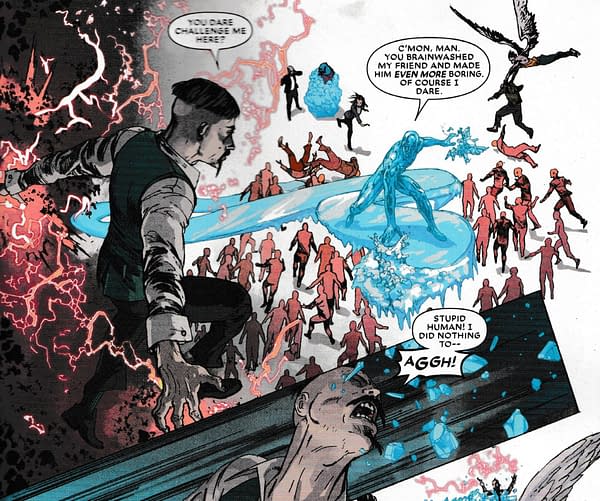 He also returns to the kind of trick he had once given up on.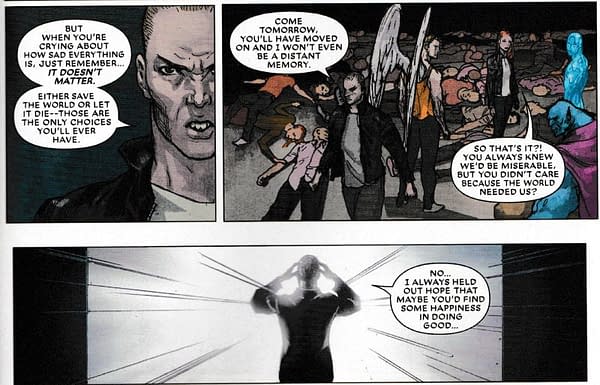 This may be your grandfather's Charles Xavier.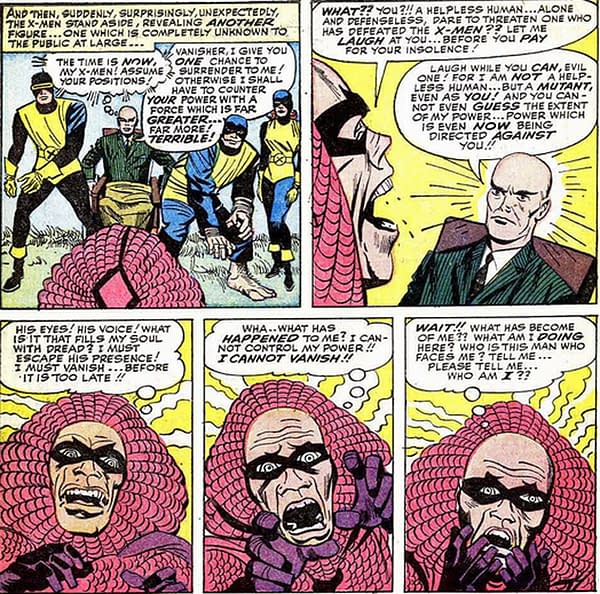 But it is not your father's.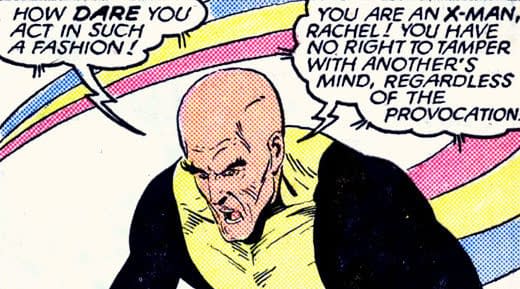 And with Cassandra Nova running around as well… expect this plot line to pop up in Uncanny X-Men from January. Rosenberg is just practising now…
Rosenberg did say that it would be big and scary. But you know, anything is fine as long as he doesn't bring back Onslaught again.
ASTONISHING X-MEN ANNUAL #1
(W) Matthew Rosenberg (A) Travel Foreman (CA) Jee-Hyung Lee
Jean Grey and the original X-Men reunite! Following her resurrection, Jean Grey can no longer make sense of her life since becoming an X-Man. Who better to relate to this than Hank McCoy, Warren Worthington III and Bobby Drake? But this reunion will prove bittersweet when they're joined by an unexpected guest…the former Professor Charles Xavier, X! Why has X revealed himself to his former students? And what strange mission does he want to send them on?
Rated T+ In Shops: Aug 15, 2018
SRP: $4.99
Enjoyed this article? Share it!