Posted in: Recent Updates | Tagged: Boston Metaphysical Society, Gigi Edgley, Jules Rivera, Kickstarter for the Independent Creator, long beach comic con, Madeleine Holly-Rosing, Pulp Fiction Books And Comics, Ray Chou, siike donnelly
---
New Crowdfunding Book Provides ABCs To Success
By Michele Brittany, West Coast Correspondent
Traversing crowdfunding for one's project can be a daunting endeavor. The task of asking for morale support and money from friends and strangers for a project that is personal makes success or failure all the more poignant for the person looking for funding. Through trial and error, writer/creator Madeleine Holly-Rosing ran two successful Kickstarter campaigns last year for her steampunk comic book series Boston Metaphysical Society. "There are tons of crowdfunding books on the market, but none that deal with the smaller goals of the independent creator," Holly-Rosing explained. "And having watched so many wonderful projects not make their funding goal because they were unprepared, I decided I needed to do something about it." As a result, she has gathered her knowledge and experience and wrote a book about funding projects under $10K.
In Kickstarter for the Independent Creator: A Practical and Informative Guide to Crowdfunding (2015, Brass-T Publishing), Holly-Rosing provides an overview of crowdfunding and then walks the reader through campaign strategies, the homepage including the video and reward tiers, costs, marketing, and fulfillment of campaign promises.
She also included sample documentation plus explains how to turn an unsuccessful campaign into an advantage for the next one. It's a position that Holly-Rosing experienced firsthand. "Our first Kickstarter campaign failed due to lack of preparedness, but we re-strategized and re-launched three months later and we're fully funded in less than 48 hours." Prior to publishing her guide, Holly-Rosing has been teaching a Kickstarter class at Pulp Fiction Books and Comics in Culver City, California. She uses the class to provide attendees the campaign basics, while the book expands on social media strategy and outlets. In addition, the class aligns with her goal to "teach creators that they can achieve success even if they have failed before."
Kickstarter for the Independent Creator is available in print at Amazon or in eBook format at Amazon, Nook, Smashwords, iTunes and other eBook sellers. Holly-Rosing will be teaching her next Kickstarter class on Saturday, September 26 at 1:30 PM and if you are attending Long Beach Comic Con in a couple of weeks, she'll have the Kickstarter: Crowdfunding Practical Strategies panel on Sunday, September 13 at 12:30 PM in Room 101A. She'll be joined by other independent writers/creators Ray Chou (Skies of Fire), Siike Donnelly (MonoMyth), Gigi Edgley (Blue Shift), and Jules Rivera (Misfortune High).
Michele Brittany is an independent popular culture scholar and semi-professional photographer and editor of James Bond and Popular Culture: Essays on the Influence of the Fictional Superspy (McFarland & Company) as well as the forthcoming book Essays on Space Horror in Films, 1950s – 2000s. Read her reviews and analysis on the spy/espionage and space horror genres via her blogs at Spyfi & Superspies and Space Horror Films. Follow Michele on Twitter: @mcbrittany2014.
---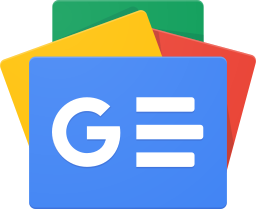 Stay up-to-date and support the site by following Bleeding Cool on Google News today!