By Michele Brittany
I grew up watching The Muppets Show, Dark Crystal and my personal favorite, Labyrinth, so I have a fondness for Jim Henson's genius when it came to puppetry. In reality, he was a creative maverick in so many arenas of popular culture that it was surprise to hear that Archaia's Henson line editor Rebecca "Tay" Taylor mentioned that comics was the one of the few mediums that Jim Henson's creativity did not directly touch.  However in 2009, Archaia and The Jim Henson Company struck a multi-year agreement in which the publisher could release comics and graphic novels based on Henson's IPs as well as the getting the green light to create original content.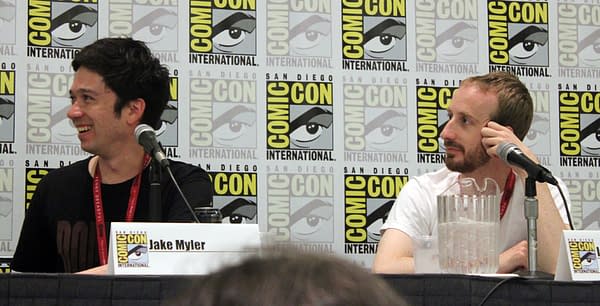 Archaia has released wonderful editions of The Storyteller, Dark Crystal and Labyrinth this year and there are titles more on the horizon. Taylor was joined by Jeff Stokely (Six-Gun Gorilla and The Reason for Dragons), Shane-Michael Vidaurri (Iron: Or, the War After and Five Ghosts), Jake Myler (Undertown, Fraggle Rock and Finding Nemo), and Ian Herring (Ms. Marvel, Tale of Sand and Hacktivist) for "The Jim Henson Company: Upcoming Comics with Archaia" panel at the San Diego Comic Con. All four gentlemen have new projects coming out and this panel was a perfect opportunity to spotlight those titles.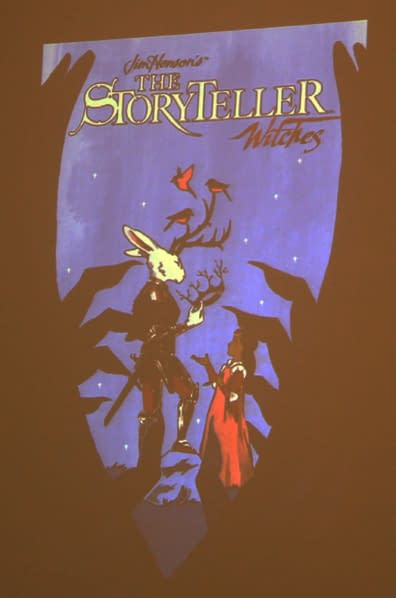 Jim Henson's The StoryTeller Witches will be a four-issue release featuring four different writers in what will essentially feel like four one-shots. Vidaurri's sister introduced him to the world of Jim Henson when she made him learn claymation. He said that Labyrinth and Dark Crystal were his favorites and for him, "it was a dream come true to work" on the Henson IPs. Vidaurri's story blends folklore into "The Magic Swan Goose & the Lord of the Forest" for the first issue of this series slated for release in mid September.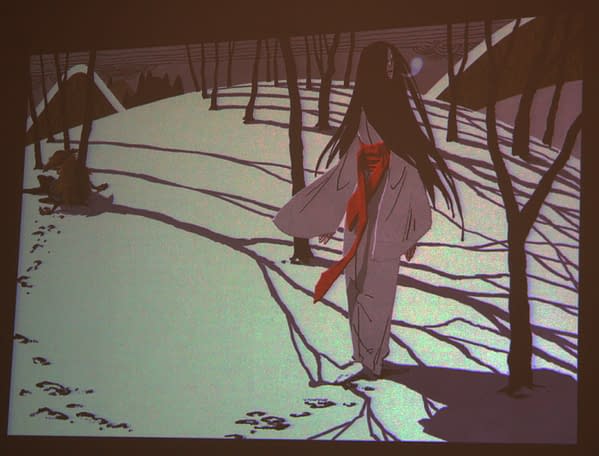 Like Vidaurri, Stokely was also a long time Labyrinth and Dark Crystal fan. He adapted and illustrated "Vasilissa the Beautiful" that will conclude the series in mid December. He explains that the story is adapted from Russian and Slavic folklore. According to Taylor, both stories have a "creepy" feel to them.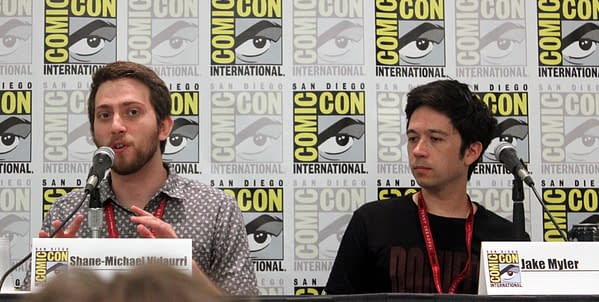 You know you have missed those loveable, colorful creatures from Fraggle Rock, right? Well Myler, who illustrated that title is back to illustrate Fraggle Rock: Journey to the Everspring, a four-issue series coming out this October. In this epic story, the Fraggles experience a drought and are forced to go on an adventure to find a new source of water supply. Myler stated he first saw Dark Crystal when he was young and he said, "it freaked me out!" Then he saw Labyrinth "like a billion times" – spoken like a devoted fan who seemed over the moon to be working on the Henson license.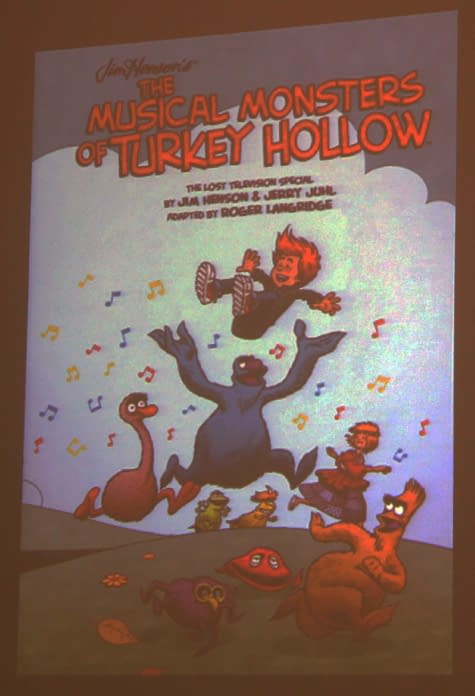 Also coming out in October is Jim Henson's The Musical Monsters of Turkey Hollow. The story, originally written by Henson and Jerry Juhl, was a 1960s unproduced treatment for a Thanksgiving special about Turkey Hollow, a city overrun with turkeys. And, aliens, attracted by music being played by a young boy. Since music is a big part of the story, Herring used musical notes and colors to convey the sense of music that is otherwise missing from the comics medium. Herring's early experiences with Henson's world? He said he was different from the others on the panel; he grew up watching the family oriented shows and A Muppets Family Christmas is his favorite.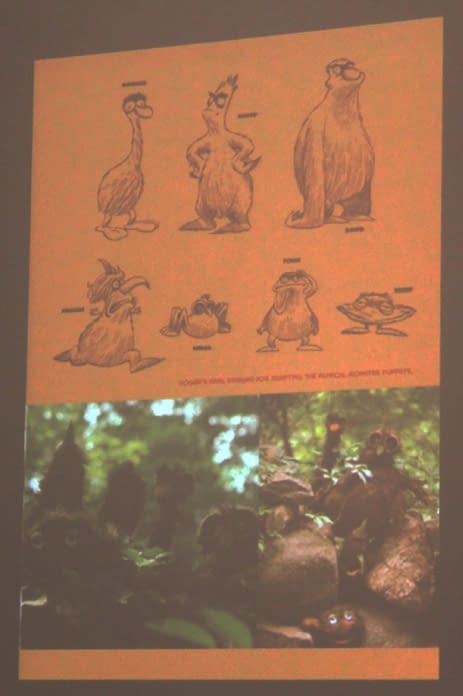 As the hour was coming to a close, the panelists talked candidly about Henson. Vidaurri admired that Henson had a "wide breath of style who was into a lot of things…really a part of pop culture." He even uses Henson's methods and processes as a guide when working on this IP. Stokely stated that Henson had "unabashed creativity…everything was educational, but did not pander to children." He explained that Henson sought to broaden children's imagination. What an amazing cultural maverick and what a beautiful legacy.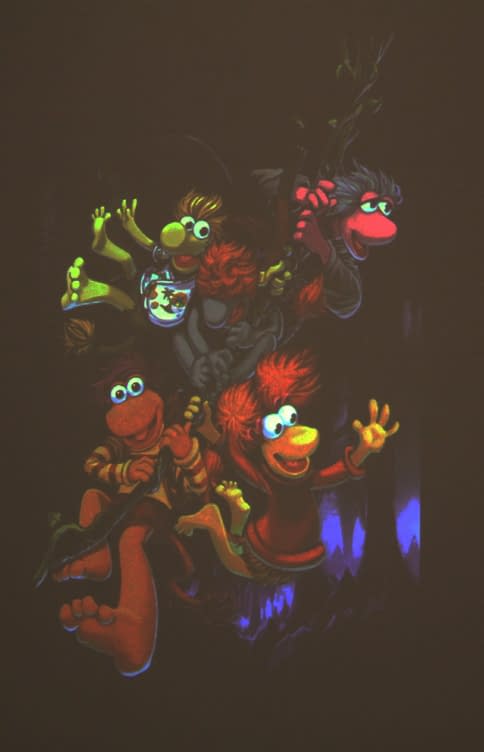 All photographs by Michele Brittany.
Michele Brittany is an independent popular culture scholar and semi-professional photographer and editor of the forthcoming title James Bond and Popular Culture: Essays on the Influence of the Fictional Superspy (McFarland & Company). She regularly posts reviews and analysis on the spy/espionage genre on her blog, Spyfi & Superspies.
Enjoyed this article? Share it!