Posted in: Movies, Recent Updates, Video Games | Tagged: Awsomenauts Assemble, Born Ready Games, Dead Nation: Apocalypse Edition, Dynasty Warriors 8: Xtreme Legends Complete Edition, entertainment, hideo kojima, Housemarque, inFamouse, Matt Thorson, Omega Force, playstation 3, Respawn Entertainment, Romino Games, Shovel Knight, Sony Playstation 4, Strike Suit Zero: Director's Cut, sucker punch, Titanfall, Towerfall: Ascension, video games, Xbox 360, Xbox Live Arcade, xbox one, Yacht Club Games
---
Next Gen Gaming Watch: March Edition – Dead Nation, Awesomenauts Assemble, Titanfall And More
By Sage Ashford
As we enter March, consumers' wallets slowly start to recover from the holidays. And developers are fully aware, which is why this month sees the first truly large slate of video games this year. Let's see if I can get through them all, shall we? Deep breath, now.
[youtube]http://youtu.be/PEg6Pz2VkHk[/youtube]
The zombie apocalypse finally finds its way to Sony's Playstation 4 with Housemarque's top-down shoot 'em up, Dead Nation: Apocalypse Edition. The updated version of the 2010 Playstation 3 exclusive comes with improved graphics and the DLC of the first game, and will be free to Playstation Plus owners. With both a robust single-player and a co-op multiplayer, this game will keep zombie fans busy for hours from March 4th onwards
[youtube]http://youtu.be/YQW1XW-6NDc[/youtube]
One of many digital download titles to be released this month in an attempt to bolster the PS4's still-small library, Awesomenauts Assemble is a part of the relatively new MOBA (multiplayer online battle arena) genre that has swept the PC gaming world by storm. Awesomenauts was originally released for Playstation Network and Xbox Live Arcade back in 2012 by Romino Games but its' PS4 incarnation is being developed by Abstraction Games and will join Dead Nation on Playstation Network March 4th.
[youtube]http://www.youtube.com/watch?v=z5sqPxbLmIU[/youtube]
I admit…this write-up's just a formality. If you're even remotely a core gamer, you already know about this game. Despite going up against dozens of worthy contenders it was the most popular game at E3. It's had countless write-ups and memes. It even had a demo for Xbox One players not long ago. So there's a good chance that (I can't believe I'm doing this) you've seen Titanfall.
Still, if you haven't: Developer Respawn Entertainment is basically a studio founded by the creators of another famous studio: Infinity Ward, the creators of mega-hit FPS series Call of Duty. There's a long story attached to this studio's creation, but all you need to know about it is that nearly everyone responsible for getting Call of Duty to where it was with the first two Modern Warfare titles left in 2010 to form this studio…and I assume also to work on this.
Titanfall is a reaction to the recent phenomenon of gamers buying first-person shooters with robust single-player campaigns…and then rushing straight to the multi-player and never touching the SP mode. It's an online multi-player only game where players can battle one another in 8v8 matches, and "kill streaks" now reward you with a giant robot (called "Titans") to stomp around the field in. Of course, even with the Titan you're not invincible, as Respawn has granted players outside their robots an increased movement ability unseen in other games of this nature, adding a parkour element to the gameplay and a maneuverability players will need to take down all the giant freaking robots.
Titanfall launches on the PC and Xbox One on March 11th, then on the Xbox 360 on March 25th.
[youtube]http://youtu.be/NFukFWFndEk[/youtube]
The inFamous series has never quite captured my eye the way it did for some. Cole was somewhat of a boring protagonist and the terrible atmosphere of the world was somewhat of a turn-off. Fortunately, Sucker Punch have tossed out nearly all of that with a new city and a new protagonist. While there is still an undeniable connection to the old games, it seems that's mostly for continuity's sake and everything else here is a fresh start.
Habitual beanie-wearer Delsin Rowe will be the protagonist in inFamous: Second Son, where players will explore the city of Seattle and attempt to free it from the oppressive control of DUP, an organization specifically designed to monitor and police the existence of Conduits in this universe.
Unfortunately (or fortunately, depending on your stance on game spoilers), not much else is known about this game. Sucker Punch has been incredibly tight-lipped about this, mostly showing players only the smallest snippets of gameplay. We know Delsin has the ability to steal other powers, but so far we only know of his base power and the "Neon" ability shown above, with the rest remaining hidden. Still, players will get to discover all of Delsin's powers (and take down the DUP) on March 21st, 2014.
By far this is the game in March I'm personally the most hyped about—it's the first of a number of games revealed for the PS4 that I had an initial interest in to come out this year. Here's hoping SP doesn't disappoint.
[youtube]http://youtu.be/LWnwR_pcR0k[/youtube]
In March, the indie wave crashes down hard on the next-gen consoles and Towerfall: Ascension will be a part of that group of games. Developed by a single creator—Matt Thorson—Towerfall is inspired by gaming classics like Super Smash Bros. and GoldenEye 007. An "archery combat arena" title, Towerfall is mostly a multi-player game that did fantastic on the Ouya and ranked high on several websites' Best Games of 2013 lists, but it also has a single player mode to keep players busy when friends aren't over. Towerfall: Ascension releases March 11th on both the PC and the PS4.
[youtube]http://youtu.be/7_hnJr5IiFQ[/youtube]
Coming out surprisingly early to be one of the major, heavy hitter console series, creator Hideo Kojima's latest entry in the action-adventure/stealth classic series Metal Gear Solid has been a bit of a wild card in terms of exactly what it's supposed to accomplish for the series. We knew it was supposed to allow gamers to engage in an open-world, third-person, stealth combat game…and not much besides that. What we've finally learned is that the game "Metal Gear Solid V" will be split into two parts: Ground Zeroes, and The Phantom Pain. Ground Zeroes, releasing this month, has been described by Kojima as the opening credits before the movie (presumably Phantom Pain) begins.
Unfortunately, this comparison seems to have held up in terms of the length of the game as well. Early demos of the game seem to have allowed game reviewers to finish the entire game in the time that they were allowed to play, resulting in multiple reports of a finish time of roughly two hours. This has caused a bit of an uproar, considering publisher Konami is attempting to charge $20 for the digital download on the Playstation 3 and Xbox 360, and roughly $30 for the physical copy for Playstation 4 and Xbox One.
Still, given the dearth of games for the next-gen consoles at the moment along with the number of die-hard fans the Metal Gear series has, I'm betting many gamers won't let price stand in their way when this game releases on March 18th for the PS3, PS4, Xbox 360, and Xbox One.
[youtube]http://youtu.be/HXsfu_Q-RpA[/youtube]
Omega Force (and publisher Koei)'s long-running franchise comes to the Playstation 4 this March with the release of Dynasty Warriors 8: Xtreme Legends Complete Edition (that title is a bit of a mouthful). This new version of the latest entry of the popular hack-and-slash features an additional five characters to bring the overall total to 82, along with a new story campaign, new stages and more content for some of the games' various play modes.
Admittedly, I haven't played this game since the early PS2 days, but with the improved graphics and what sounds like a staggering amount of bonus material added in, the "Complete Edition" of this game is as good a time as any for interested gamers to give this a try when it releases on March 25th for the Playstation 4 and Playstation Vita.
[youtube]http://www.youtube.com/watch?v=6zddBfV3fpM[/youtube]
Shovel Knight is a 2D side-scrolling platformer from developer Yacht Club Games. Shovel Knight is another project funded by Kickstarter, where the developers managed to accrue a whopping $300,000 to develop what they call a "groundbreaking love letter to 8 bits". The game's "story" is a bit cliché, as it covers a knight's quest to recover his love by defeating the eight members of "The Order of No Quarter" and rescuing her from the Enchantress. Honestly the story is really a bit of background information and I imagine the true focus is on what looks to be rather challenging old-school, "Nintendo Hard" platforming. Shovel Knight releases March 31st on the Wii U and PC.
[youtube]http://www.youtube.com/watch?v=GYOoRPhXHzY[/youtube]
A space fighter simulation in which you can transform freely from ship to robot while battling in zero-g environments, Strike Suit Zero: Director's Cut is an improved version of the Kickstarter game that launched in January of last year on PC. Featuring a "restructured" campaign, new ship models and Strike Suits, the add-on campaign and enhanced textures, it seems Born Ready Games is well prepared take advantage of the relative high profile that comes with releasing a game on next-gen consoles at this early stage in their lifespans.
Still, with no firm release date and only so many days left until April, if I had to guess I'd say there's a fair chance this might get pushed back.
Final Thoughts:
*Exhales* Whew! That was a lot of games! March is indeed the first REAL month for video games this year, with both next-gen and current-gen consoles receiving a huge amount of titles, as Obsidian's South Park, From Software's Dark Souls II, and Square's Final Fantasy X HD all come out on PS3/360 while we get the titles you see above. Unfortunately, while this list was a snap to put together due to the available information…April and May appear to be largely shrouded in darkness. Let's hope this month's GDC brings the schedules of those months to light…and that they aren't as bare as February (or worse, January) was.
Sage Ashford is a college kid with far more hobbies than he has free time. You can find him on Twitter @SageShinigami, but also at his own blog Jumping in Headfirst (http://sageshini.blogspot.com), talking comics, anime, music and more.
---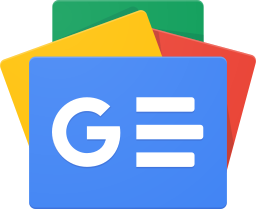 Stay up-to-date and support the site by following Bleeding Cool on Google News today!