No More Mutants #3 by Andrew Wheeler – The Secret Asians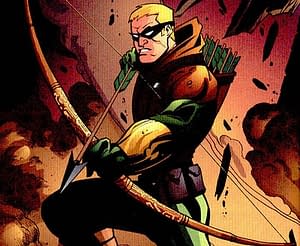 Quick, name an Asian character in superhero comics!
Now name an Asian character who doesn't know any martial arts!
OK, as stereotypes go, that's probably an unfair one to pin on superhero comics. It's hard to name many characters who aren't martial artists in some form or another – everyone gets trained by either Captain America or Batman. It stands to reason that some Asian characters should also be martial artists, and it seems only fair that some of the best martial artists should be Asian – that privilege can't only be reserved for wealthy white American playboys like Bruce Wayne and Danny Rand.
Even so, it sometimes seems like martial arts play far too big a role in defining Asian characters, whether it's Psylocke, Shang-Chi, Connor Hawke, Lady Shiva, Mantis or the Silver Samurai. Sure, Hawkeye can probably kick the squawk box off Arnim Zola's shoulders, but you won't catch him adopting a crane stance or droning on about 'honour'.
Psylocke is arguably Marvel's best-known Asian character. Back in the 90s she was dubbed a 'nimbo' – part ninja, part bimbo – because she traded in her body-covering armour for a skin-tight leotard as soon as she learned a few new moves. Of course, this was in the early days of comics' Bad Girl phase, and in retrospect, Psylocke's 'slutty' costume seems quite charmingly restrained. Sure, it's a crotch-harness, but there's no bare belly and no cleavage peephole. In comic book terms, she's dressed for church.
The reason Psylocke is a difficult example of Asian representation is that she's not really Asian. She's a white English girl whose mind was transferred into an Asian body. This does not happen every day. Plenty of ethnically Asian people are born outside of Asia, of course, and there are a great many Asian people with English accents, but it could it be argued that Psylocke is only cosmetically Asian. Admittedly her story is not really that simple – in fact it's tediously complicated – but the fact remains that Psylocke is not tremendously representative of Asian people.
Because the character was born Caucasian, there are those fans who think she should be restored to her original body (or an incredible facsimile). This is particularly troubling to me; much worse than an Asian character being 'mixed race' in this most idiosyncratic way is having one of the few major Asian characters 'fixed' to make her white, even if that's how she started out. It's really not good to imply that an athletic Asian body is inferior to a disease-riddled Caucasian corpse. A recent X-Men story threatened to re-whiten Psylocke, but writer Matt Fraction subverted expectations and kept Psylocke in her current body.
DC's most popular Asian character – or the character most likely to headline his own book – is probably Connor Hawke, the sometime Green Arrow. Hawke presents problems of his own, as he is not entirely Asian either. His father is the very blond and very white Ollie Queen, while his mother is part black and part Korean. Yet as a student of aikido and Japanese archery and a disciple of Zen Buddhism, Hawke seems to identify most strongly with his Asian heritage.
What makes Hawke problematic is that, after being introduced with an Asiatic appearance, he was soon remodelled to resemble his father, becoming a blond-haired, pale-skinned, archetypal American hero with a striking resemblance to Captain America. It was as if his father's Aryan genes had overpowered his mother's mixed-race blood.
Hawke's mixed ethnicity is unusual in comics, where characters are almost always just one ethnicity. I imagine that this, rather than any intentional slight, is the reason why artists tended to whitewash the character. His atypical and unlikely blond hair might also have steered them wrong.
In Hawke's case, the fans may actually have been responsible for fixing the misrepresentation. There was considerable outcry at the way the character was warped from mixed race to Master Race, and DC now takes more care to consistently depict the character with Asiatic features and a darker skin tone.
Taken as standard bearers for Asian superheroes, Psylocke and Connor Hawke are an unfortunate pair – one used to be white, and the other used to look white, and they're both martial artists. Psylocke's entire claim to Asian ethnicity could be called an affectation, while Connor Hawke has an Asian cultural identity, but an ethnicity that sometimes doesn't even go skin deep. With both characters, their being Asian seems less important than their knowing kung fu.
This may all be our fault as nerds. We tend to love martial arts and Asian culture, and the medium has pandered to that with an abundance of throwing stars and dragon-themed embroidery, with the end result being a glut of Asian stereotypes that leave no oxygen for characters that Asian audiences might actually identify with.
Marvel has recently made laudable efforts to address this problem by expanding its roster of Asian characters, most obviously with a handful of ethnic Asian kid characters like Nico Minoru, Amadeus Cho and Hisako Ichiki – kids who, like their predecessor Jubilee, do not come direct from the dojo. DC's best recent effort was Ryan Choi, the new Atom. Sadly they killed him off to bring back the old, white Atom. This is not so much a genre-wide problem as an institutional problem unique to DC, with its Memoflex white male legacy characters that always snap back to their original positions.
People of Asian heritage make up around two thirds of the world's population, and count for one in twenty people in the United States. They have a pretty good chance of being bitten by a radioactive spider or handed an alien power ring without going anywhere near a sensei. Diversity is not just about having an Asian character on a team, but about having Asian characters that aren't all cut from the same silk. Being Asian should go deeper than a kanji tattoo.
Andrew Wheeler writes about food and comics and gaiety. Sometimes simultaneously. He is the author of Eat Britain!
---
---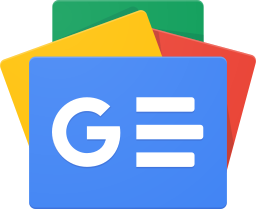 Stay up-to-date and support the site by following Bleeding Cool on Google News today!