Norm Breyfogle Believes He Is Blacklisted At Marvel And DC
Norm Breyfogle was featured in a Comics Should Be Good piece on nineties Batman comcs. And he decided to add his voice in the comments on why we don't see him on Marvel and DC Comics anymore.
DC knows I'm available to them, but after they turned down 10 or so proposals from me after 2001, I gave up. It was quite apparent then that they'd put me on some sort of blacklist (I don't know why they've done so). I've also heard some things from an editor at Marvel to indicate that I'm persona non grata at Marvel, too.

Ageism? Politics? Personal grudges? I'll probably never know.
…
It looks like I'll be so busy with Archie that I won't be able to accept any such extra work for a long while to come. I did, however accept and complete a recent illustration assignment via Debut Art (for the client Nike) because it paid too well to decline (about as much for one illustration as an entire issue of art for DC or Marvel would pay). And, I understand that it will be just the first of many similar jobs to come my way from Nike.
Marvel's Senior Vice President in charge of Talent, CB Cebulski replied;
I have no idea who Norm was talking to at Marvel, but I can assure you that he is not persona non grata here. Norm is free reach out to us to let us know he is available and to submit work to Marvel just as any other working professional is. And if he's reading this, Norm can contact me directly to talk about getting his work in front of the Marvel editors.
Bleeding Cool has been unable to get response from DC over the last few days without success, though of course, this is an incredinly busy time for the company. And even if there was an issue with the company, there may not be now. I'll update if I hear anything more.
---
---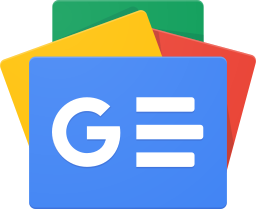 Stay up-to-date and support the site by following Bleeding Cool on Google News today!