We met Harvey Bullock and Selina Kyle, and now Fox have released the first official image of Gotham's Alfred Pennyworth, played by Sean Pertwee.
I'm not sure if we've seen any unofficial paparazzi pics of him yet, but they're probably coming soon if not, if the timing of the previous official photo releases are anything to go by.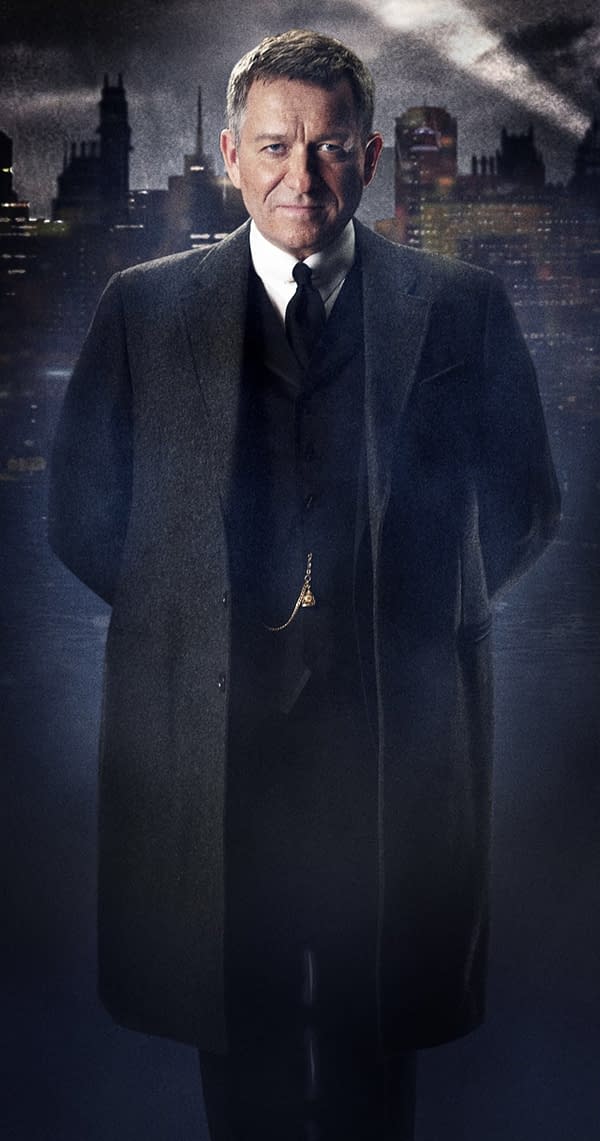 Here's the official description of his character:
Alfred Pennyworth is a tough-as-nails ex-marine from East London who has loyally served the Waynes. Now, in the wake of their tragic deaths, he's fiercely protective of the young Bruce Wayne.
Enjoyed this article? Share it!