An OSSM Comics Holiday Gift – Sneak Previews of Thaniel, Separators, Monomyth
Siike Donnelly writes:
In the past, Alex Wilson has been kind enough to review the first book by OSSM Comics, Xenoglyphs, and Rich Johnston has been overly gracious in publishing those stories, while also helping me spread the word on a project very close to my heart.
Recently, I underwent a procedure where coils were slid through my body, into my brain to prevent another aneurysm from bursting. Up until that procedure, I was working at Top Cow Productions, Inc. in marketing. I had an amazing time over there and learned so much. Matt Hawkins is a great teacher, on top of being a great writer, and I highly recommend you pick up the books Top Cow puts out.
While resting, my friend, Omar Spahi (creator of Xenoglyphs) came to me, offering me an editing and marketing job to keep a roof over my head while bouncing back into the world. I've been doing just that, helping him bring to life four new titles that will be coming out in 2014, one of which I'm writing myself, all from the comfort of my bed. That's a good friend.
With a lot of success at conventions with his series Xenoglyphs, Omar wanted to grow OSSM Comics by putting out more unique titles with great art. I'm happy and proud to share what I've been working on for the past two months with my friend. Happy Holidays to Bleeding Cool, its readers, our friends in the industry, the fans, those that supported my Kickstarter (especially those last few that will be getting their prizes in the next few days, I hope), and to those who may be giving our titles a chance.
Enjoy the previews of three of our upcoming books (Thaniel will be in February's issue of Previews) from our amazing artists.
Thaniel: by Omar Spahi & Terry Huddleston
Throughout the universe there is one constant; everything dies. Growing up on the streets, losing everyone closest to him, Thaniel knows this harsh reality all too well. Born with a mysterious power that he's struggling to control, Thaniel begins to wonder if those he loves are gone because of him.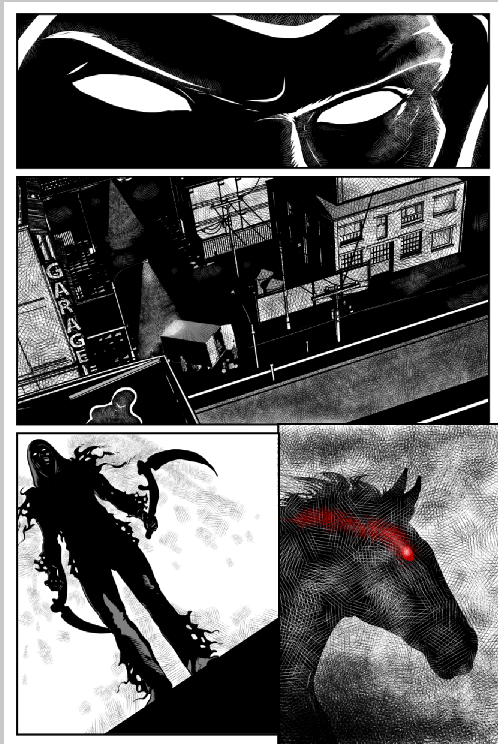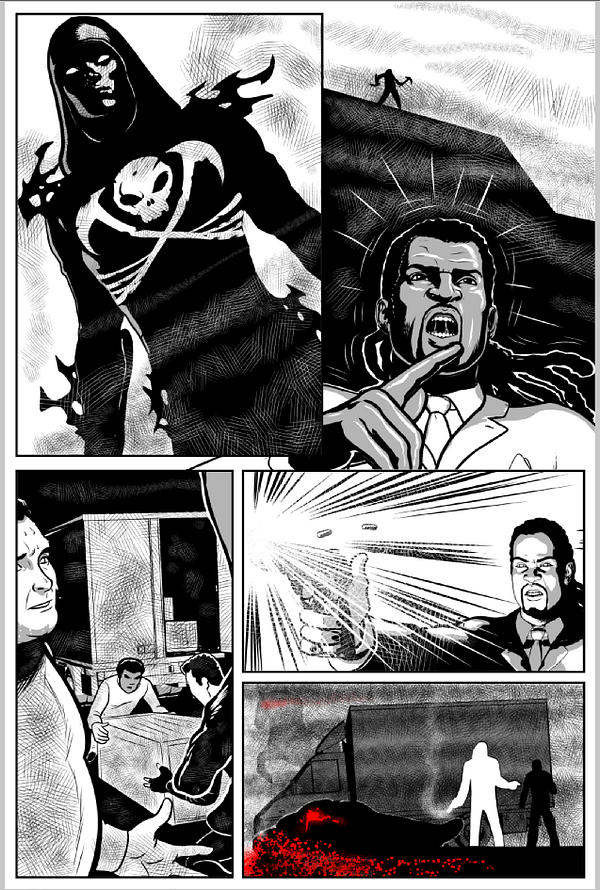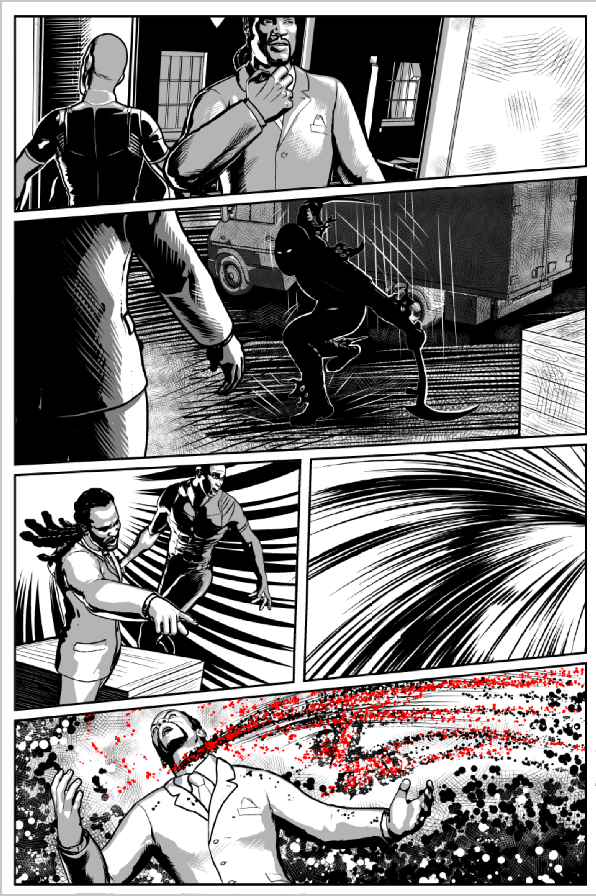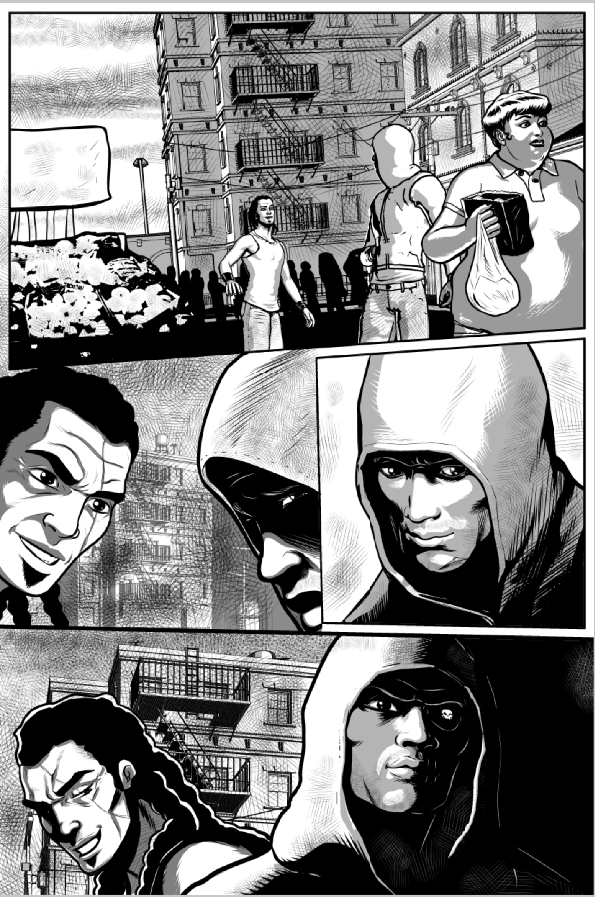 Separators: by Omar Spahi & PJ Catacutan
After the conclusion of Xenoglyphs, Steven and Dom are forced to pursue a new strategy in their battle against Anubis, recruiting new fighters to their cause. With the secrets of the stones finally revealed, the true dangers of possessing one takes its toll on the team. One will fall and a new enemy will rise.
(Xenoglyphs TPB will be release before issue 1 of Separators)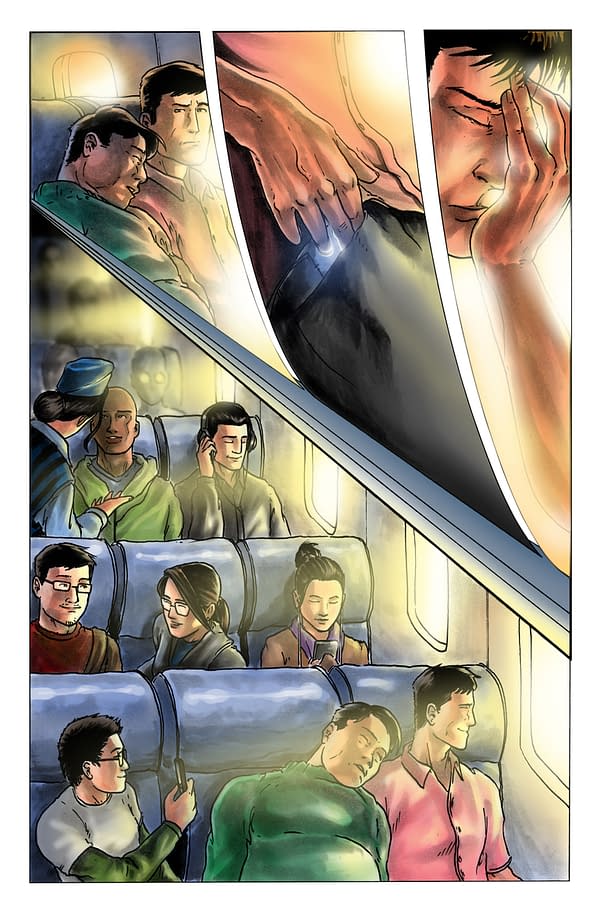 Monomyth: by Siike Donnelly & Eric Ninaltowski
After the battle in heaven, Michael fell, and Lucifer became the protector of mankind. Humans lived in Eden for seven generations, never knowing sin. Now, Michael and his fallen have returned to destroy the peaceful land of Eden. After Michael's first attack, Enoch, a young man that has recently caused Eden much distress, stands with Lucifer to teach his people the violence of war in order to survive the coming war.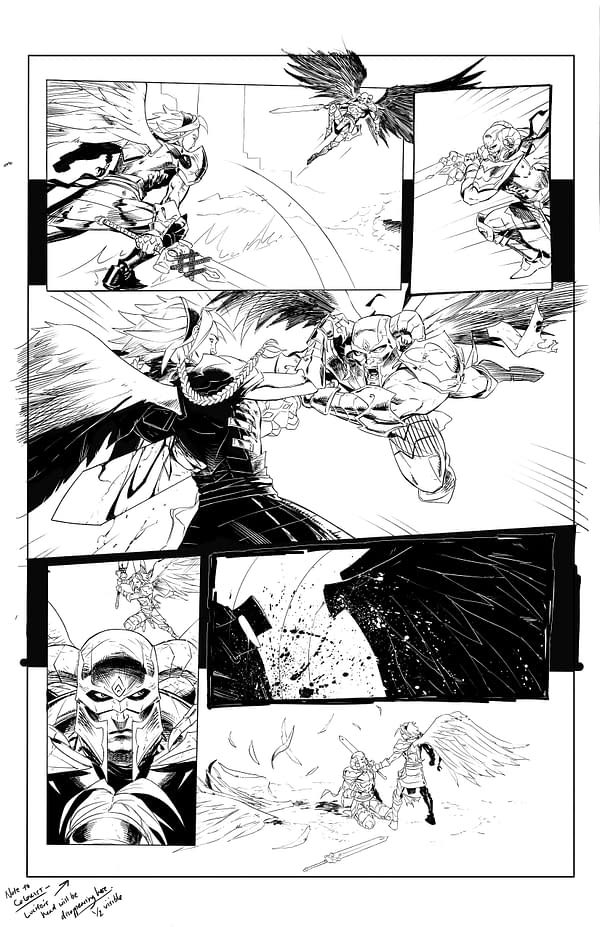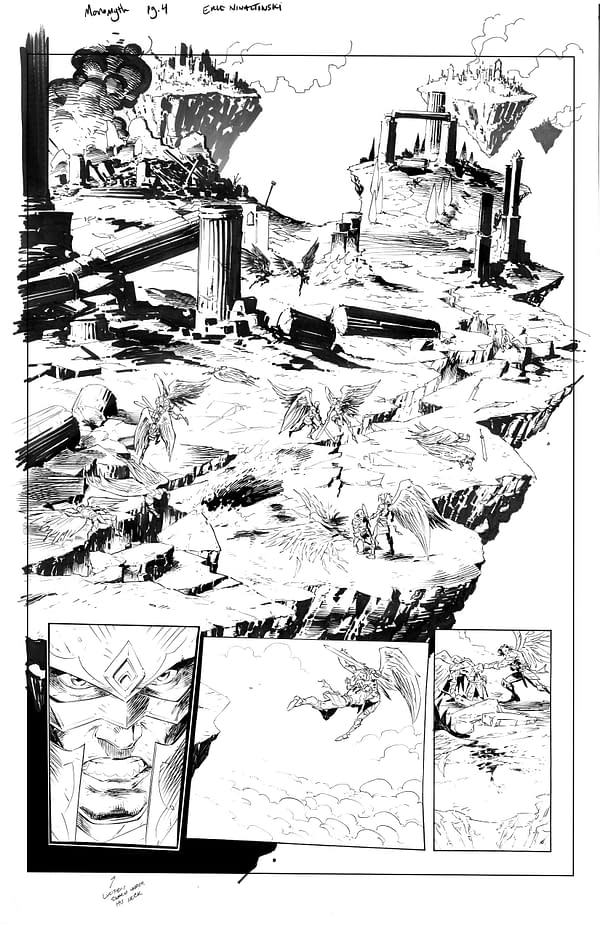 Siike Donnelly is a writer / brain aneurysm survivor / podcaster involved in www.bafound.org, www.blogtalkradio.com/nerdnation, www.facebook.com/thenaiveproject, www.thenaiveproject.tumblr.com
---
---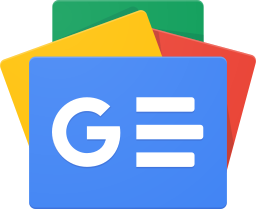 Stay up-to-date and support the site by following Bleeding Cool on Google News today!