The Passage: Fox Thriller-Drama Series Gets Extended Preview Trailer, Premiere Date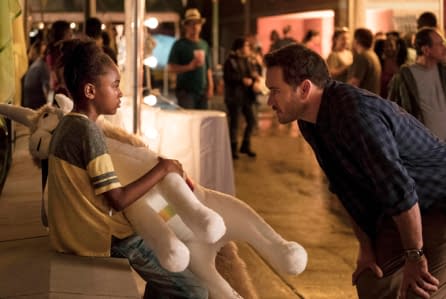 Fox is staking out mid-January for the premiere of its newest thriller-drama series The Passage. Based on Justin Cronin's best-selling fantasy book series and starring Mark-Paul Gosselaar and Saniyya Sidney, the series stems from series writer Liz Heldens (Friday Night Lights), Matt Reeves, Scott Free, and 20th Century Fox TV.
Here's an extended preview trailer for Fox's The Passage as well as an overview of the series, set to premiere on Monday, January 14, at 9 p.m. ET.
https://youtu.be/2PHeJzBEyZo
The Passage focuses on Project Noah, a secret medical facility where scientists are experimenting with a dangerous virus that could lead to the cure for all disease, but also carries the potential to wipe out the human race. When a young girl (Sidney) is chosen to be a test subject, a federal agent (Gosselaar) is tasked with bringing her in, but ultimately, becomes her surrogate father, determined to protect her at any cost – even as Project Noah's work threatens to unleash an unimaginable apocalypse. Jamie McShane (Bosch), Caroline Chikezie (The Shannara Chronicles), Emmanuelle Chriqui (Entourage), Brianne Howey (The Exorcist), McKinley Belcher III (Ozark), Henry Ian Cusick (Lost) and Vincent Piazza (Boardwalk Empire) also star.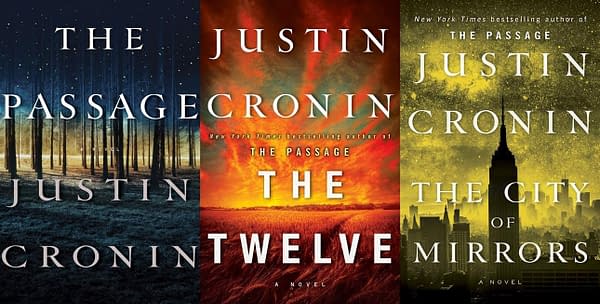 Published between 2010 and 2016 by Ballantine Books, here's an overview of Cronin's The Passage Trilogy:
The Passage (2010): An epic and gripping tale of catastrophe and survival, The Passage is the story of Amy—abandoned by her mother at the age of six, pursued and then imprisoned by the shadowy figures behind a government experiment of apocalyptic proportions. But Special Agent Brad Wolgast, the lawman sent to track her down, is disarmed by the curiously quiet girl and risks everything to save her. As the experiment goes nightmarishly wrong, Wolgast secures her escape—but he can't stop society's collapse. And as Amy walks alone, across miles and decades, into a future dark with violence and despair, she is filled with the mysterious and terrifying knowledge that only she has the power to save the ruined world.

The Twelve (2012): In the present day, as the man-made apocalypse unfolds, three strangers navigate the chaos. Lila, a doctor and an expectant mother, is so shattered by the spread of violence and infection that she continues to plan for her child's arrival even as society dissolves around her. Kittridge, known to the world as "Last Stand in Denver," has been forced to flee his stronghold and is now on the road, dodging the infected, armed but alone and well aware that a tank of gas will get him only so far. April is a teenager fighting to guide her little brother safely through a landscape of death and ruin. These three will learn that they have not been fully abandoned—and that in connection lies hope, even on the darkest of nights.

One hundred years in the future, Amy and the others fight on for humankind's salvation…unaware that the rules have changed. The enemy has evolved, and a dark new order has arisen with a vision of the future infinitely more horrifying than man's extinction. If the Twelve are to fall, one of those united to vanquish them will have to pay the ultimate price.

The City of Mirrors (2016): The world we knew is gone. What world will rise in its place?

The Twelve have been destroyed and the terrifying hundred-year reign of darkness that descended upon the world has ended. The survivors are stepping outside their walls, determined to build society anew—and daring to dream of a hopeful future.

But far from them, in a dead metropolis, he waits: Zero. The First. Father of the Twelve. The anguish that shattered his human life haunts him, and the hatred spawned by his transformation burns bright. His fury will be quenched only when he destroys Amy—humanity's only hope, the Girl from Nowhere who grew up to rise against him.

One last time light and dark will clash, and at last Amy and her friends will know their fate.