'It's A Bit Scary And A Lot Daft' – Paul Jenkins Takes Fiction Squad Into A Fablewood Crime World
You may have come across Paul Jenkins' previous Kickstarter projects like Fairy Quest, set in the world of Fablewood, previously, and with each successful funding of his series, the books have been picked up for distribution by Boom/Archaia. Now Jenkins returns with a series of 6 single issues with Kickstarter-exclusive covers that will be collected for backers into a special hardcover edition, with artist Ramon Bachs and colorist Leo Paciarotti, and Boom/Archaia is also set to release a mass-market collected version down the road if this project, too, is funded.
Fiction Squad takes us into the seedier underbelly of the world of Children's Literature quite literally, as we explore the mafia-like organizations at play in this corner of the Fableworld universe, and as it turns out, the story of failed gumshoe Frankie Mack is one that first inspired Jenkins to create Fablewood in the first place. Our hero has something to prove–that he's not as forgettable as his discarded paperback legacy makes him feel.
Paul Jenkins talks with us here about the 'scary' and 'daft' world of Fiction Squad.
Hannah Means-Shannon: So, Fiction Squad, as a story, essentially spins off of the giant world of Fableworld at the heart of the Fairy Quest books you've done. How did the elements of Fiction Squad first make their appearance in Fairy Quest and did you realize its potential as a separate story at the time it appeared?
Paul Jenkins: Okay, so in fact it is somewhat the other way around. I created Fablewood a long time ago – the idea for Fiction Squad was the very first Fablewood idea of all, a detective who investigates nursery rhymes as crime scenes. A number of years ago, Humberto [Ramos] and I had just finished doing the Revelations miniseries and were thinking of doing a different story. People expected us to do more Revelations, I think. But Humberto had been wanting to do a fairytale, and had been kicking around an idea involving Red Riding Hood and the Wolf. I suggested to him that we bring that idea into the world of Fablewood. Thus, Fairy Quest because the first Fablewood story. But I have been yearning to do the original detective story, and so here is Fiction Squad with my great pal and amazing artist Ramon Bachs. HMS: Tell us a little bit about the personality of Frankie Mack, our failed gumshoe. What about his personality makes him appealing to you as a lead character and what characteristics make him willing to take on such tricky mob-like forces in the Realm of Children's Literature?
PJ: Frankie is a guy who's down on his luck. In the world of literature he is just a throwaway character, a second-rate detective from the first chapter of a 30-page 1950s novella that went out of print years ago. He lived in the Realm of Crime but decided to leave when he hit hard times. Even so, he's a trained detective. He follows all the procedures, and he is a good guy who is greatly respected in the precinct by everyone except his bosses. He's the only sane person, it seems, in the entire place. The Realm of Children's Stories in insane, and Rimes is the most insane place of all.
HMS: You mention on your Kickstarter page that Mack hails from an unknown crime fiction novella and that's part of his burden in life. It makes me think of the many books you see in bargain bins or in the corners of used bookshops that look very much of their time but you've simply never heard of them. Do forgotten books intrigue you as a writer? Was there a particular experience that led you to make Mack part of this phenomenon?
PJ: That is a great question. Yes, I often think about all forms of creativity. I think of the massive amount of material that is being created across the world every day. Look at all of the forgotten stories, the efforts that so many people have put into making someone entertained. I often find myself thinking about some old, exciting stories that might have been lost in the back of a throwaway book, and especially about some undiscovered talent that might never have seen the real light of day. In a way, yes, there is one experience that I have often thought about. I was a big fan of a science fiction writer named Bob Shaw. Now to me, this man was perhaps one of the most inventive people ever to write a novel. I am sure he had his fans, and achieved some recognition. But I have always wondered about the legions of people that would have loved his work if they had seen it. And I wonder sometimes about who is missing my own work. Fairy Quest is a book where every single person who buys it, loves it. If only I could get it more widely distributed, I sometimes think it would blow up.
HMS: Why make the Realm of Children's Literature such a frightening place with all kinds of corruption at work? Are there more underbelly elements in the history of children's literature or unanswered questions in the classics that suggested this to you or fired your imagination?
PJ: Well, to be accurate we are really taking the madcap approach with this. I do think that so many children's stories are very dark. But we are having a lot of fun turning Itsy Bitsy (Incy Wincy) Spider into a cat burglar, and Goldilocks into a home invader. It's a bit scary and a lot daft.
HMS: Fiction Squad is a limited "self-contained" story arc in 6 issues, unlike Fairy Quest though it will be collected as a full graphic novel. What influenced that decision on your part? Are crime-stories more suited to limited arcs?
PJ: I think, actually, it has more to do with the time Fairy Quest has taken to complete. Humberto is so busy with Marvel that it is spread across years. Ramon has done so much work on Fiction Squad that the entire thing is almost ready! I have been waiting years for this story to exist, so I want it to get out there.
HMS: Can you tell us about your relationship with Ramon Bachs, how you came to work together, and what you feel that he and the rest of the creative team do to set the tone and mood of the story that you want to tell?
PJ: Ramon is – and I mean this – one of my favorite artists to work with. (Other artists now scratching their heads – "Hey, am I on that list?"). I think Ramon is one of the most versatile and talented artists in this business, and it sometimes amazes me that he lets me work with him. We have a great friendship, and a close-to-perfect working relationship. When Ramon draws my work, it comes back looking as I intended. I trust him with everything, and he always delivers. Our colorist, Leo Paciarotti, is an amazing find as well. I am so lucky. [A Kickstarter-exclusive cover by Michael Dialynas]
Fiction Squad is funding on Kickstarter until July 25th.
---
---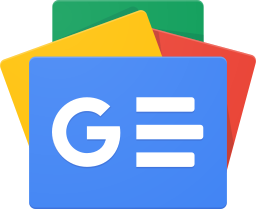 Stay up-to-date and support the site by following Bleeding Cool on Google News today!