Paul McGuigan, Grant Morrison, Stephen Fry In New BBC Thriller
Paul McGuigan, director of Gangster No 1, Lucky Number Slevin and the upcoming Sherlock Holmes TV series by Steven Moffat and Mark Gatiss, has confirmed for LiveForFilms that he will be indeed working on a new TV series for BBC Scotland, written by Grant Morrison and starring polymath Stephen Fry. Bleeding Cool reported on this possibility previously, and McGuigan says that currently Morrison has written a treatment. McGuigan describes the series;
It's seven episodes. It takes place over seven days around an event that happens in Scotland. It's a modern take on an old fable or fairy story. If you know Grants work you might have an idea of what it will be like. It's like Twin Peaks meets Brigadoon! It's off the wall and smart but in a watchable commercial way. It's still in the early stages but I'm very excited about it.
The site also asks about Mark Millar working on a Scottish superhero film, McGuigan responds;
Mark's a talented boy, but I don't think he will work with me after I slagged off his last film, Wanted. I never insulted him directly because he didn't even write the screenplay and I wouldn't intentionally slag off someone else's work but certain people stirred it up. The funniest part was when Morgan Freeman, who I adore, started talking about the weavers or something. I just wanted to pause it and rewind it in the cinema and say, "sorry, are they trying to tell us this makes any sense?!" But good luck and good power to the man.
Is it just me, or am I really waiting for @Not_Mark_Millar's response to that?
---
---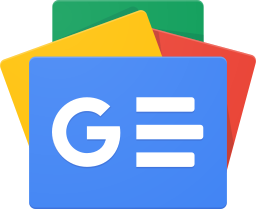 Stay up-to-date and support the site by following Bleeding Cool on Google News today!