These are the credits from this week's copy of Fantastic Four #570.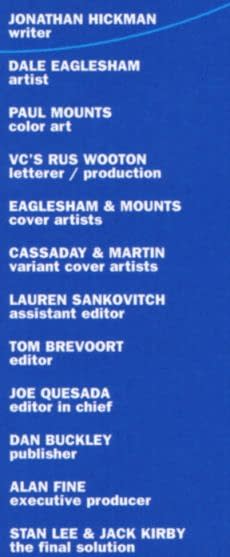 That would be Stanley Lieber and Jacob Kurtzberg referred to at the bottom, of course..
Bloody hell.
UPDATE: Tom Brevoort tweets;
My fault. I typically try to give Stan and Jack an honorary credit on FF, and just wrote that one too quickly.
Enjoyed this article? Share it!