Preview MoCCA Fest '15 Debut The Vagabonds #4 From Josh Neufeld
Rounding out our MoCCA Fest debuts tonight appearing this weekend in New York from Hang Dai Studios in Brooklyn, we have The Vagabonds #4 from Josh Neufeld featuring a genre-mix of journalistic, socially observant, and fictional elements.
Hang Dai Editions, the publisher, describes The Vagabonds #4 thus:
The Vagabonds #4 serves up a spicy blend of journalism, social commentary, memoir, and literary fiction. This issue features Neufeld's story of racial profiling at the U.S./Canadian border and three collaborations with Neufeld's wife, writer Sari Wilson. Throw in a couple of light-hearted travel tips, and The Vagabonds #4 is chock-full of the thought-provoking and witty comics Neufeld is known for.
Neufeld has been reviving his personal series in recent days having been working in the graphic novel field and pursuing comics journalism. He says, regarding The Vagabonds #4:
I cut my teeth in this business through self-publishing, and it's refreshing to go back to my DIY days
Here's our preview of The Vagabonds #4:
You can pick up The Vagabonds #4, which is 24 pages in full-color, from Josh Neufeld at the Hang Dai Studios table, 314 (Yellow Zone, 3rd Floor), at MoCCA Fest this weekend, or directly from Hang Dai Editions here. ---
---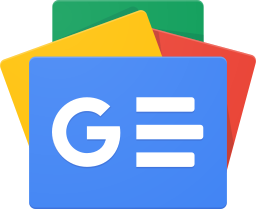 Stay up-to-date and support the site by following Bleeding Cool on Google News today!