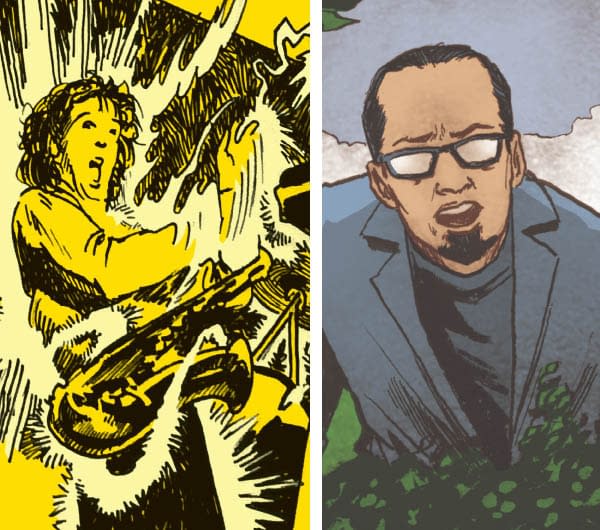 by Gary Scott Beatty
Little did I know when I was tearing it up as front man for the punk/new wave band Flak I'd be offering music and horror comics together in a Kickstarter.
How could I? The Kickstarter concept was only sci fi fantasy. Jobs and Wozniak hadn't even thought of the graphics user interface for their Apple computer yet. Heck, my synthesizer keyboard could only play one note at a time. Two, if you set it to play an interval.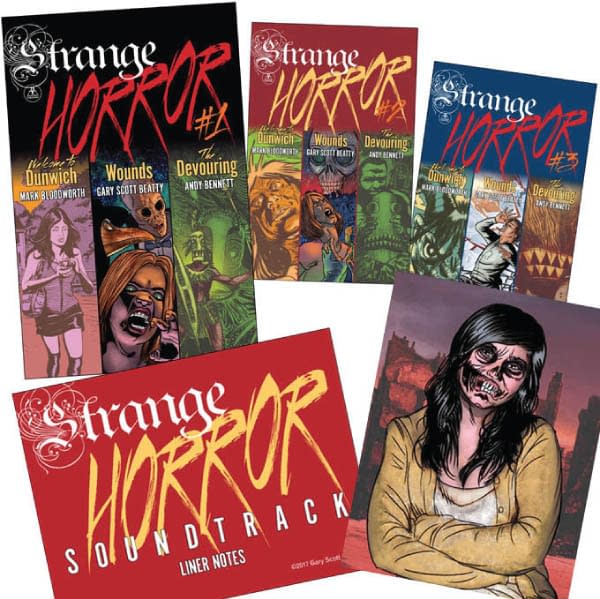 Now I'm running a Strange Horror Kickstarter that ends Wednesday. I'm ready to deliver digital downloads of three jumbo sized comics and 40 minutes of original horror music. Backers come from around the world, happy to not pay expensive shipping fees. I'm so relieved to not pay for printing I'm sending out digital backer freebies like a crazy person.
How did I get here?
I left Flak to pull my head together and build something with my life in publishing. Music was a distraction. Many friends had no idea I could make music. The phrase I used was, "I'm a recovering musician."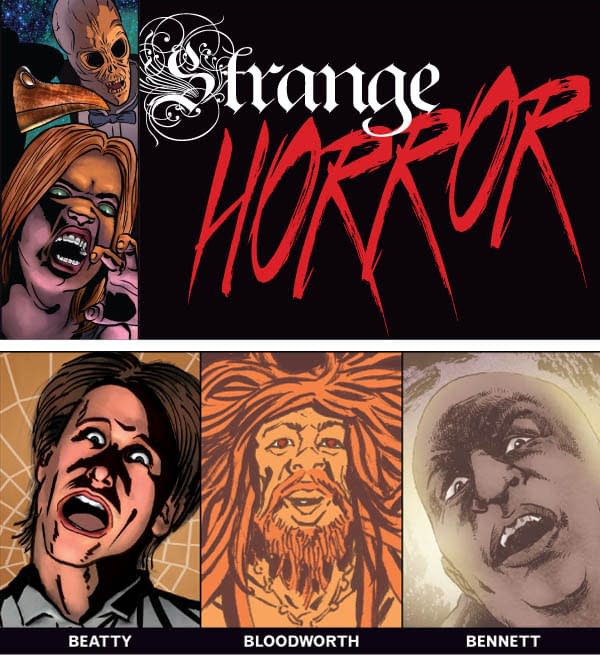 I worked for print shops during the computer revolution, learning Adobe software in 1987 and honing my skills as an editor, designer and storyteller.
I've been offering comics through Diamond since 2008, including a Xeric Grant winning historical fiction with art based on '50s album cover design. I started Indie Comics Magazine, relaunched last year as Indie Comics, to present stories from indie comic creators.
My books were picked up last year by Caliber Comics and I no longer had to worry about printing. The next natural progression was to digital and crowd funding.
I studied Kickstarter, approached Andy Bennett and Mark Bloodworth for art for two of the three stories in Strange Horror, and illustrated one of the stories myself. I set it all up digitally because I've been around long enough to know that's where publishing is going. Pulling prices together I discovered a gap between the comic download prices and the original art prices. What else could I offer digitally?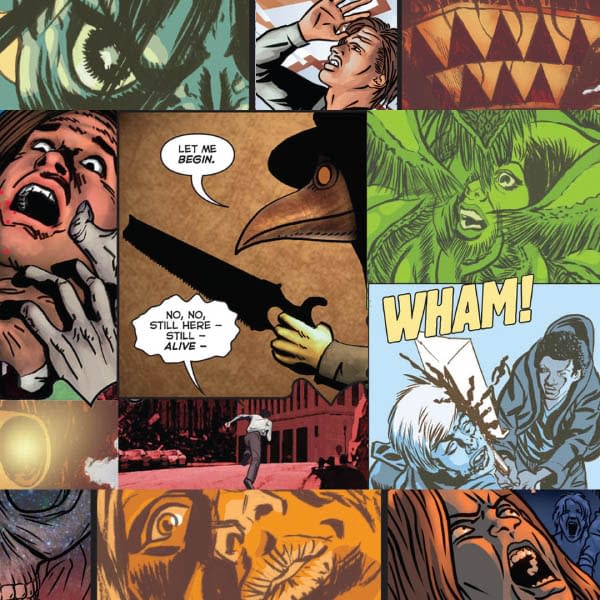 Why not the first Kickstarter comic book with its own Original Music Soundtrack?
I plugged in my '80s era Yamaha PSR-47, set it on my piano, pulled out the toy piano I had bought at an antique store, and opened GarageBand. I thought about my favorite horror movie soundtracks. Like Keith Emerson's work for Dario Argento and other '70s Italian horror movie directors. Like John Harrison's soundtrack to Romero and King's Creepshow. I dug in.
The result is seven songs, 40 minutes of music designed to disturb, entertain and unsettle, just like the comics. Hear excerpts of five of them here.
And — the Strange Horror comic books! An insane zombie apocalypse story by Gary Scott Beatty PLUS a Lovecraft homage illustrated by Mark Bloodworth, PLUS a savage ghost story illustrated by Andy Bennett. PLUS all kinds of freebies.
Bleeding Cool readers can message me when they pledge ("I came here from Bleeding Cool") and I'll send them a special, extra poster download.
Now THAT'S punk.
Enjoyed this article? Share it!