Have Your Questions Answered In Webcomic 'Ask a Cat' Ask a Cat is a webcomic that updates Sundays by Charles Brubaker, available on GoComics and can be found in print form on Amazon or, if you're lucky, at your local convention (such as Small Press Expo). It began in June of 2015, and is still going strong. Black and white, with a traditional "Sunday" comic format, you can jump right into the comic at any point without confusion. Ask a Cat is setup like an advice column, with someone 'writing in' and the cat answering the question with humor. It's nice, brisk, bit of weekend fun, and a good break from the real world's chaos and confusion.
If you've ever had a cat, you'll recognise the insanity they bring into our lives: the smug sense of superiority, the ability to find and destroy anything fragile in the house, getting stuck in the Christmas tree, evening zoomies… the list goes on and on. Unlike some comics about cats, though, there isn't any dog-hating here; several comics within the collection are about dogs, and show them getting along, and agreeing on things (such as: Food is Awesome), and the usefulness of people in their lives. It is enjoyable reading something that admits that multi-pet households do exist, and not every dog and cat out there are out to get each other! If you want something cute and amusing that hearkens back to the family-friendly enjoyability of Garfield and its ilk, Ask a Cat is something I'd definitely recommend. It made me smile in fond remembrance of the cats I've raised, and miss their part in my life. This is a book I wouldn't be afraid to share with neighbors, and a nice bit of frivolity and lightness in a world where it can be hard to find family-friendly fun.
---
---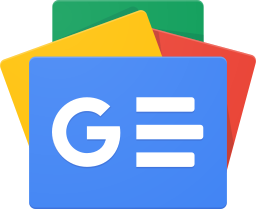 Stay up-to-date and support the site by following Bleeding Cool on Google News today!