Posted in: Recent Updates | Tagged: film, star wars, star wars: the last jedi
---
Rian Johnson Is a Huge Dork and This Reference in Star Wars: The Last Jedi Proves It
You have to assume that someone who gets as much joy from working on Star Wars as director/writer Rian Johnson does has to be a pretty big nerd. It turns out he might be a bigger nerd than we even thought. In an interview with UPROXX Johnson confirmed a very dorky reference in Star Wars: The Last Jedi.
Literally the first question I asked Johnson in an interview on Friday was, "That had to be a Hardware Wars reference in The Last Jedi, right?" Johnson let out a bellowing laugh and said, "I'm so happy you saw that." After explaining that I haven't found too many people yet who have gotten the reference, Johnson said, "I know. Patton Oswalt, after he saw it, he DMed me just, 'Hardware Wars!' I was like, 'Yes!' It's people of a certain age who will get that, I think."
What is Hardware Wars you ask? Good question since I had to google it to write this article. In 1978 a filmmaker named Ernie Fosselius released a short film recreating Star Wars with things like the Falcon a giant iron that battles flying toasters. It's on youtube and worth a look.
https://youtu.be/0ymFxkFfIhU
So that happened and now it's referenced in the movie proper.
MINOR SPOILERS
About halfway through the movie there is a sight gag where Finn and Rose need to get onto a First Order ship. We need to transition from them on the ship to the place where they get their stolen uniform. The shot looks like a giant ship landing but it's actually an iron as the heroes steal the uniforms.
"That gives you a sense of how free of a hand I had in it," says Johnson when asked how in the world he got a Hardware Wars reference, of all things, into an actual Star Wars movie. "I just came up with that gag during the script writing phase, actually. Because I was thinking we had to sell the transition to a ship, then I knew we had to transition to some kind of place where they had to find uniforms. So it was kind of, well, let's shake it up a little bit." We got the iron but there was a lack of toasters but Johnson says you have to "show some restraint".
"Well, you have to have some restraint." Then thinking about the possibility of a movie that just devolves into a Hardware Wars reunion, he adds, "I'm sure that would go over great on Reddit. I should find the original actors."
The original actors probably could be brought in but then we also get the fact that the legendary John Williams got to score music to for an obscure sight gag which is a thing that happened in real life.
"John Williams, by the way, had a blast. He wrote the big, 'Dun dun dun DUUUN,' as the ship came down. He was like, 'I'm really going for it with this.'"
There are a lot of reasons to think that we could be on the wrong timeline or living in the upside down considering how insane the world is. Then things like this happen and all we can think is that this weird and often terrible timeline might be weird but sometimes it's magical.
Summary: Having taken her first steps into a larger world in Star Wars: The Force Awakens (2015), Rey continues her epic journey with Finn, Poe and Luke Skywalker in the next chapter of the saga, Star Wars: The Last Jedi.
Star Wars: The Last Jedi, directed by Rian Johnson, stars Daisy Ridley, John Boyega, Mark Hamill, Oscar Isaac, Carrie Fisher, and Adam Driver. It's out now.
---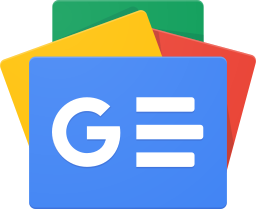 Stay up-to-date and support the site by following Bleeding Cool on Google News today!