Posted in: Comics, Recent Updates | Tagged: amazing spider-man, avengers, film
---
Tuesday Trending Topics: The Amazing Spider-Man And The Avengers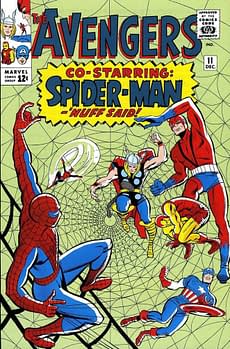 I have to admit I thought it was a bad idea for Sony to debut The Amazing Spider-Man trailer barely more than a day after Marvel Studios detonated The Avengers trailer on Superbowl Sunday. Bold move, but they seem to have pulled it off admirably. Reaction has been solid, the trailer looks good, and I'm curious to see more. Now if only that rumor was true…
Most-Read TV/Film Stories Today:
The Amazing Spider-Man Full Trailer Is Here
Pretty much as premiered last night at Sony's The Untold Story special events, here's the first full trailer for The Amazing Spider-Man. This time there's Lizard, there's more back story and there's a good sense of the "new" Peter Parker.
Loki's Army Revealed In Avengers Superbowl Trailer – And We Know Who They Are. Ish.
We've finally been given a look at Loki's forces in the new, extended trailer for The Avengers, as premiered online just after a cut-down version graced the Superbowl.
The Avengers, Carefully Arranged By Conflicting Criteria
Got to have the Hulk at the back because he's so big, and Captain America at the front because he's, like, the protagonist, and then Thor and Iron Man they have their own movies, so put them behind Captain America, Iron Man on the right because Downey is the bigger star. And then… oh, Hawkeye gets the weak spot. And cheat Scarlett out to the right a bit.
Most-Read Comic Stories Today:
James Sturm Boycotts Marvel Over The Avengers
But now James Sturm has chosen to boycott Marvel. Or at least the Avengers movie. Over Marvel's treatment of Jack Kirby and his family.
Desperately Seeking Harley Quinn – Grace Randolph's Stacktastic!
It's Wednesday, it's breakfast/lunch/dinner/supper/sleep time wherever you are in the world, it must be time for Grace Randolph's Stacktastic look at tomorrow's comics for Bleeding Cool's Think About The Ink. And mostly Harley Quinn in Suicide Squad. Grace Randolph looks at the full history of the character for Bleeding Cool, and DC's attitude towards her.
The No Spin Zone – Marvel And DC Executive Interviews
Here are a few snippets from both interviews – and what they are actually saying in red.
---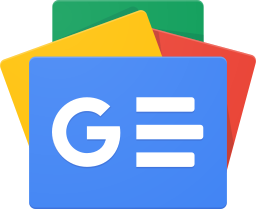 Stay up-to-date and support the site by following Bleeding Cool on Google News today!