Sixteen Thoughts About Sixteen Of Today's Comics – Batwing, Shadowman, Avengers, Deadpool Kills Deadpool, Ten Grand, Dexter, Pandora, Phantom Stranger, Transformers, GI Joe, Victories, Emily And The Strangers, Abe Sapien, Batman Inc, 47 Ronin And Dark Skullkickers Lucius Fox in Batwing lives in a house that is smarter than people. Which may be a bad thing for invaders, but not necessarily a good thing for the regular inhabitants when the lampshade fills in the crossword when you're not looking or decides to lock the fridge door because you're looking a bit on the plump side. Where does it stop? Justin Jordan shares his parenting experiences in Shadowman there. And is that Armstrong top right? Beautifully designed double page spread in Avengers, showing an interstellar communication from Earth to… somewhere, the widescreen comic lines intersecting with the circular gutters formed by the message. I found myself staring at it for ages. We all think that we are the most important person in the world, the star of our own drama, being filmed through our camera eyes, what other conclusion could we come to. But with Deadpool, he gets actual proof. By the way, The Watcher needs to keep an eye out for a closer razor. There are a couple of wisps he appears to have missed. Now that's what a call a car crash. Ben Templesmith on Ten Grand shows exactly how well still pictures can portray moving events with more kineticism than film. Man, that's impactful. My teeth hurt just looking at it, The Dexter comic finally arrives. And… yes, it feels a little weird that it doesn't match the visual portrayal of the TV show. But since it's from the original books, which departed early from the show, maybe this is just softening people up for divergence from the more culturally prevalent form. Trinity Of Sin: Pandora tells the story of the world, the DC Universe, as the Sins loosed by Pandora twist and turn history. There does seem to be a flaw in this book in that it seems to excuse every and all act of evil as the manipulation by such entities and not people just acting on their own accord. Which means any punishment enacted by superheroes beyon restraint is morally unjustifiable… While in Trinity Of Sin: The Phantom Stranger we discover that God spelled backwards is Dog. Transformers: Robots in Disguise #19 gives us a a return to the Cybertronian personality of Optimus Prime, as dockworker Orion Pax… a pacifist now? A little Paul Gulacy action there from G.I. Joe: Special Missions #4. And a lesson in game theory to boot! The Victories giving us a bat in trouble with water… Whereas Batman Inc has a bat using water to his advantage. There go my teeth again. Emily And The Strangers learning exactly what to do with technology and liquid…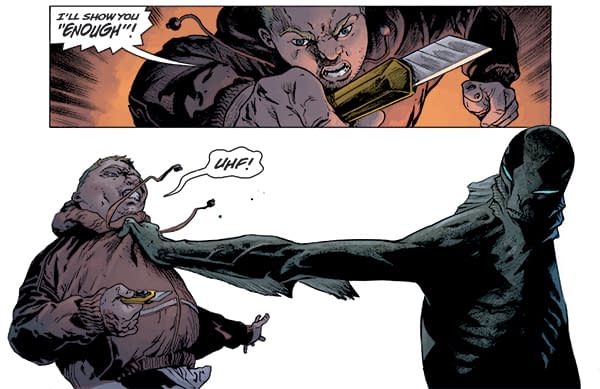 Abe Sapien: "A knife? that's not a knife. This is an aquatic-mutated complex muscle structure…" More trouble with water… I blame Batman Inc. And for decapitation as well. Which is where Ronin seems to be going today.
So, yes, enjoy your comics. But don't lose your head.
Dark Skullkickers knows the score.
---
---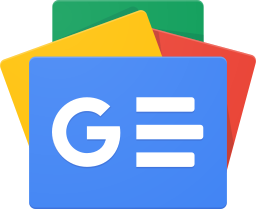 Stay up-to-date and support the site by following Bleeding Cool on Google News today!