Skullkickers Solicitations Go Rather Odd In August
The solicitations in Diamond's Previews for issue nine of Image's Skullkickers were playful, offering "In this issue: More of the same! What? The same!" as the fantasy comedy continues its path of sword'n'sorcery'n'saucery.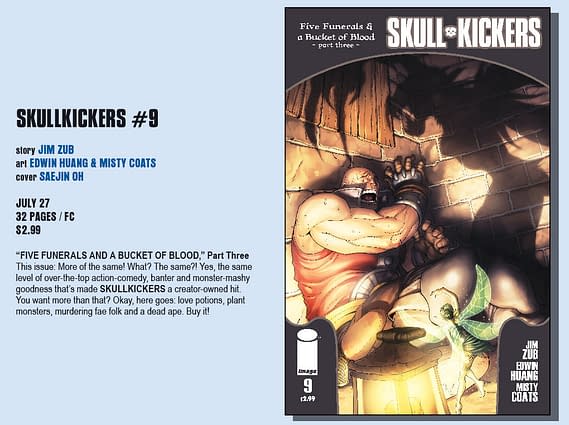 But I'be just come across an advance look at the solicitation for August. And it has reached new levels of oddness.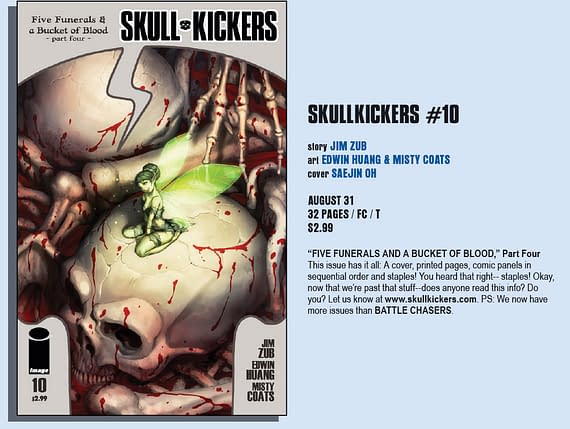 "This issue has it all. A cover, printed pages, comic panels in sequential order and staples! You heard that right – staples! Okay, now we're past this stuff – does anyone read this info? DO you? Let us know at skullkickers.com. PS: We now have more issues than Battle Chasers."
Solicitation info has been a controversial item of late, retailers wanting as much information as possible to make for more accurate ordering, publishers wanting to give up as little spoilerage as possible, and nothing that might change in the production process necessitating a resolicit or accepting returns.